Day trip to Tiritiri Matangi Island (Unique bird watching and scenic walk)
Tiritiri Matangi Island is a stunning wildlife sanctuary for New Zealand's native birds and an important conservation project.
About this Event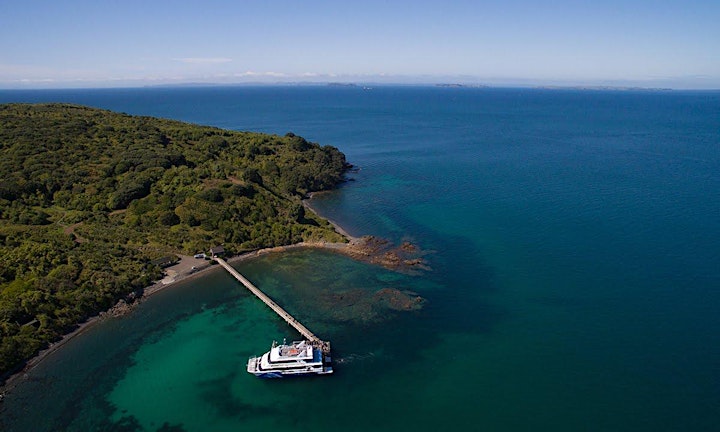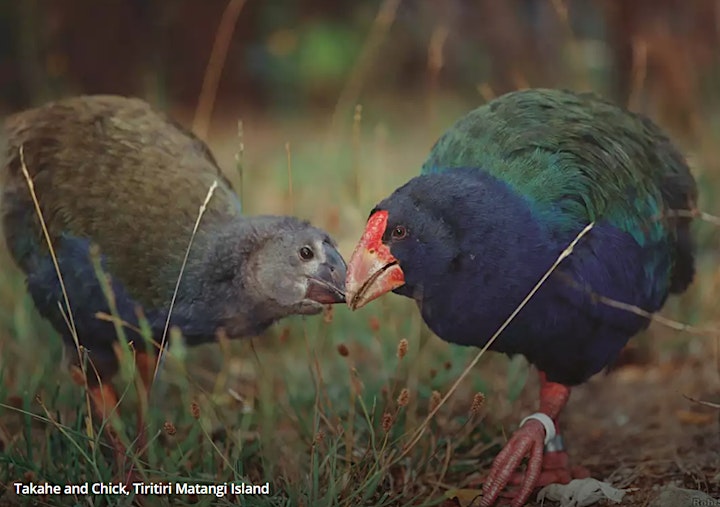 PLEASE DO NOTE THIS IS NOT A FREE EVENT.
A protected haven for endangered species, the island is a nature lover's paradise, particularly for avid birdwatchers. Beyond native wildlife, Tiritiri Matangi is home to a 150-year-old lighthouse, a network of trail walks through lush coastal forest, plus pristine beaches and spectacular views.
1. It is a full-day trip (guided walk) at a price of $92 per adult (including return ferry). Other prices check here.
2. There will be around 2 hours walk during the day trip.
3. Departure at 9:00 am at Auckland City and return at 3:30 pm from Tiritiri Matangi Island.
4. Must RSVP before by 22:00, Wednesday, 27/01/2021.
IMPORTANT INFORMATION:
Please check your bags for stowaways, such as mice, rats, Argentine ants and Rainbow Skinks to name a few.
Ensure your footwear, clothing and bags are clean and free of soil and seeds.
Your lunch must be packed in a rodent-proof/ sealed container e.g. hard plastic.
No open bags or boxes will be allowed on-board. Everything you bring must be sealed or zipped closed.
Read more before you visit a pest-free island here.
What do I need?
1. Plenty of water, snacks and lunch, as there are no food outlets on the island.
2. Good walking shoes, sun block and a sun hat.
3. Swimming gear and a towel in the warmer months.
4. A light rain jacket, and warm layers. Temperatures can change quickly, regardless of the season.
5. There are no rubbish bins on pest-free islands. Please remember to take all your rubbish, including leftover food, off the island with you.
Please note: Bicycles, scooters and skateboards are not permitted on the island.
Where is it?
Located in the Hauraki Gulf, this predator-free island is a 75-minute ferry ride from the Downtown Auckland ferry terminal. You can also catch the ferry from Gulf Harbour on the Whangaparoa Peninsula - only a 20-minute journey to the island.
What can I do?
Birdlife
71 species of birdlife can be observed on or near the island - including the Korora (little blue penguin), Takahē, and Kōkako plus see reptiles and invertebrates.
Native forest
283,000 trees were planted between 1984 and 1994. See one of New Zealand's oldest pohutukawa trees, estimated to be 800 to 1,000 years old.
Guided Walk
Your guide will lead you straight to the little blue penguins' nesting boxes, plus show you the best spots to watch birdlife.
Walking Tracks
Explore the two main wildlife paths (the 2 km Wattle Track and the 3 km Kawerau Track), and add a walk to Hobbs Beach.
Beaches
Only a 10-minute walk from the wharf is the unspoiled Hobbs Beach.
Lighthouse
See New Zealand's oldest operating lighthouse! Tiritiri Matangi Lighthouse was first lit in 1865. 25 years after the land was set aside as a lighthouse reserve.
About New Zealand China Friendship Society:
Video - One Promise
The New Zealand China Friendship Society was established in 1952. We have almost 70 years of experience working with China. Our society has a strong reputation, relationships, and contacts with China. We nurture people-to-people links, which are developed through sister-city and sister-school programmes, other friendship associations.
Auckland Branch:
The Auckland Branch (then known as the China Friendship Association) was founded in 1952.
Branch meetings are held regularly in Auckland CBD
A monthly newsletter is published which details current activities
Regular banquets, welcoming Chinese visitors, film or culture - there's much to love!
SIGN UP HERE TO RECEIVE FUTURE EVENT INVITATION.