Description
Designer/Maker: Celebrating The Messiness of Process
Designing around Material Qualities, Properties and Narratives
Hosted by Raimana Jones, Founder & Designer - Atelier Jones Design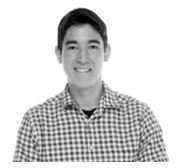 Raimana Jones is the founder and designer-maker at Atelier Jones Design - a bold furniture and object design studio that sustainably handcrafts in Auckland, New Zealand.
Raimana has built a process that revolves heavily around the materials used, which allows them to be celebrated and amplified. This has created a foundation for the studio's design process putting the materials at the forefront of the work. There are specific parameters that Raimana has set up when designing with materials, broken down into teh following categories:
Material Qualities, which is the type of atmosphere they generate.

Material Properties, which are traits that are measured scientifically (density, colour, mass, volume, length, malleability, melting point, hardness, odour, temperature, etc.)

Material Narratives, which refers to the historical origins, the stories, and myths which have contributed to shape our perceptions.
In this talk, Raimana will focus on how to engage with materials using these three parameters and how this can form a pre-requisite, a template for designing.