About this Event
INTERNATIONAL BEST PRACTICES FOR DESIGNING MARINE PROTECTED AREAS (MPAS) TO BENEFIT PEOPLE AND NATURE
In this webinar, Dr Alison Green will be coming to us live from Australia.
Alison will share her extensive knowledge and experience developing MPA design guidelines and discuss community participation and leadership to achieve conservation aspirations.
Alison's presentation: Designing Marine Protected Areas to Benefit People and Nature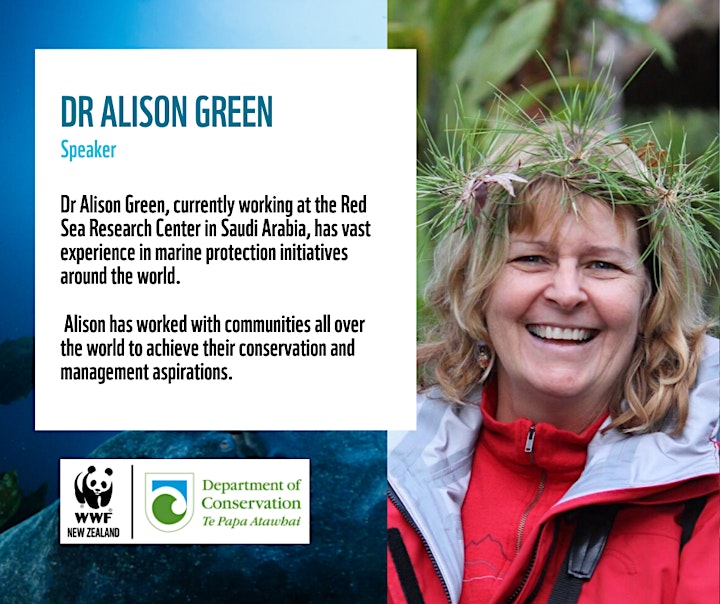 This webinar will be hosted on Zoom. You do not need a Zoom account to view.
SPACES ARE LIMITED. Make sure you register to secure your place.
Once registered, the link to the webinar will be sent in an email to you prior to the event.

Made possible by support from the Pew Bertarelli Ocean Legacy Project and DOC's Biodiversity 2018 Programme.