Description
There is a Mindful Revolution going on across the globe – it is the science of finding focus and clarity in a stressed-out, multitasking world.
In this high-tech world we live in, multiple distractions have increased exponentially and our ability to stay focused has lessened. But we are faced with complex challenges every day and if we can't think clearly, our ability to make sound decisions is compromised.
Join us for an evening of Mindful Leadership. This is a night to explore - in an interactive, experiential and mindful way - how mindfulness is a key component for any leader's toolbox, and why Mindful Leadership is critical in addressing major issues facing our companies, communities and the planet.
Our speaker line-up includes Dr. Elizabeth Kapu'uwailani Lindsey, Dr Chellie Spiller, Stephen Archer, Dr Anne Messervy, Hillary Palmer and Dr Tracy Berno.
Learn why thousands of people at visionary companies including Google, Facebook and the Harvard Business School have adopted the principles of mindful leadership, integrating evidence-based tools and mindfulness training to create thriving workplaces, where people unleash creativity, productivity and purpose-driven high performance in their lives, communities and organisations.
Explore why it's key that this evolution in leadership becomes about leading from 'the inside-out', not 'the top-down.'
This event is proudly brought to you by:

---
Leadership New Zealand acknowledges the generous support of all its partners
Key Partner:

Creative Partner: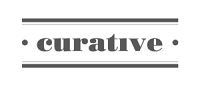 Supporting Partners: