Description
Integrative Thinking is a form of reasoning observed in highly successful leaders. These leaders have an ability to hold two competing ideas, constructively face the tension within dualities, and instead of choosing one or the other, generate a 'new' solution that contains elements of both but is superior to each.
In our currently complex, ambiguous and contradictory world, we need to look at a new way of thinking that will enable us to effectively adapt our leadership to this world's ever-changing context. This calls for Integrative Leadership.
This year's Dinner with a Difference will take you on a journey to help see the world through other lenses. This event will challenge, inspire and create space for discussion and connection, across a diverse group of leaders in business, government, creative industries and community.
Please arrive from 5pm for a 5.30pm start.
---
This event is proudly brought to you by:


---
Leadership New Zealand acknowledges the generous support of all its partners
Key Partner:

Creative Partner: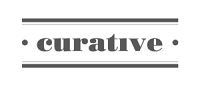 Supporting Partners: