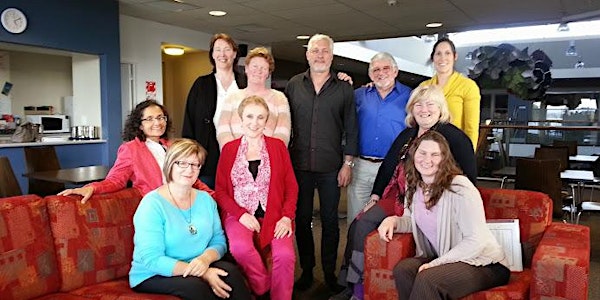 Diploma in Clinical Hypnotherapy, NLP & Coaching - Auckland Weekend Classes...
Location
Alpha Hypnosis
180 Lincoln Road
Henderson
Auckland, - Select - 0610
New Zealand
Description
It's important that you choose the best hypnosis school for you and one that gives you the confidence to be a skilled Hypnotherapist.
About Alpha Hypnotherapy Training
Alpha Hypnotherapy's Award Winning Founder Roger Saxelby, your trainer, has been teaching, researching and refining this course curriculum since the 80's. We offer a course that provides you with all the in-depth knowledge, practical expertise and confidence with "Real Clients".

Lynda Johnsony is a Certified Adult Educator, Trainer and Practitioner of Hypnotherapy, NLP and Coaching. She has been a trainer for Alpha for 3 years and is now the new owner of the course. She has her own private practice "That's Better" and has been training in the field of Holistic Health for 15 years and has been invited several times onto Good Morning TVNZ.
Click here to download the Auckland weekend class prospectus
Auckland Class Dates start on Sunday April 26th.
You start your learning immediately, as soon as your application has been processed, with Alpha's "Introduction ot Hypnotherapy" Audio Lessions.
Benefits - Diploma in Clinical Hypnotherapy, Certificate in NLP and Core Counselling Skills
Indepth Knowledge & Expertise in Hypnotherapy & Neuroscience NLP

Practical Hypnosis Experience & Confidence with Real Clients

Feel Confident to Use Hypnosis In Your Business

Core Coaching, Counselling & Effective Communication Skills

Hypnotherapy scripts for a wide range of client issues

Growing Your Business Practice


Who Can Take This Hypnotherapy Course?
Professional or Personal Self-Development

Health & Wellness Professionals

Counsellors, Psychiatrists, Psychologists, Dentists, Doctors, Social Workers, Natural Health Practitioners, Teachers, Coaches, Sales & Business Professionals.

*Money Back Guarantee
We are so confident in the high standard of the course that we deliver we will give you a money back guarantee of 100%, providing you inform us before the last day of your course.

Diploma in Clinical Hypnotherapy Course Curriculum

Personal Development for Success
Each day we begin with a hypnosis session - "programming" for the brain - for building confidence, learning, memory, concentration, etc. This will help you as you go through the course and to step out into the world as a confident hypnotherapist.
Building Confidence with Real Clients
It is important for you to practice your skill and throughout the course you get the opportunity to practice your skills with other students and real clients and get valuable feedback.
For full information...
The following list includes many of the subjects included in Alpha's Practitioner module. The first module also includes the Introduction to Hypnotherapy audios so you can get started with your learning straight away.
Master Key To Success
"How the Mind "Works"
Left and Right Brain Hemispheres
Levels of Consciousness
Rules of the Mind
Discover Your Mind Power
How our Mind Effects our Six Senses
Functions of the Subconscious Mind
Five Principles of "Programming the Subconscious Mind
The Nature of Hypnosis
Wheel of Life
Establishing & Setting SMART Goals
Cultivating Gratitude and Client
Client Coaching & Questioning techniques
Applications of Self-Hypnosis
Mastering Self-Hypnosis
Saxelby' s "Instant" Self-Hypnosis
Rapid Change Techniques
How to Create Successful Auto-Suggestions
How To Re-Programme" Your Sub-Conscious Mind.
Creating a Contract
Instant Self Hypnosis
Constructing Suggestions
Self-Anchoring
Introduction To Hypnotism & The Mind
Famous Users of Hypnosis
Definitions of Hypnosis
Hypnosis Facts/Fallacies / Myths and Misconceptions
Essential Traits of a successful Hypnotherapist
What is a Hypnotist
Occupation of Hypnotherapist defined
Imagination & The Right Brain
The Brain & Nervous System
Rules of the Mind
Thoughts and Physical Manifestations
How Ideas Can Affect Organs and Glands
Imagination Tests – Magnetized Fingers, Locked Fingers, Lemon Exercise, Balloon & Bucket Test, Magnetic Hand, Hand Clasp and the force.
Signs of Hypnosis
Levels of Trance
Suggestibility 'Tests'. 'Laws' of Suggestion
Rules for Structuring Successful Suggestions
Basic Permissive Relaxations
Suggestion, Induction & Hypnosis
Six Depth Stages of Hypnosis
Davis Husband Scale
THE LE CRON-BORDEAUX SCALE
Signs of Hypnosis
3 Step Induction
Re-orientation or 'Awakening'.
Responsibilities of a Hypnotherapist
Could this also be added to this module?
Laws of Suggestion
Types of Suggestion
Compounding
Suggestibility 'Tests'
Rules for Structuring Successful Suggestions
Format for Structuring Scripts
Creating & Writing Scripts
Essential Keys of Creating Effective Suggestions
Ending the Session – Post Hypnotic Suggestions
Fundamentals of Hypnosis
Essentials for successful Hypnosis
Helpful Hints for beginners & Client Sessions
First Contact
Explaining Hypnosis to a Client & Answering Client Questions
Review Important Do's & Don'ts in the interview
The Hypnotic Contract
Before Beginning Hypnosis
Explaining Hypnosis to a client
Client Management
The Ten Stages Of Trance
The Resistant Client
The Hypnosis Session & Questionnaire
Pre-Induction Protocol & Suggestibility Testing
Techniques to Induce Hypnosis
Format for Structuring Scripts
Essentials for successful hypnosis
Levels of Trance
Trance Recognition
Trance Ratification
Ending the Trance (Re-Orientation)
Format For Peer Review
Hypnotists Responsibility
The Limits of Hypnosis
The Hypnotic Formula
Methods of Hypnotherapy
Developing a Hypnotists "Voice"
Overview of Inductions, Re-Orientation or "Awakening"
Pre-Induction Protocol and Suggestibility Testing
Before Beginning Hypnosis
Effective Communication Skills & Core Counselling Skills Module
Self-Awareness
Being with Our Clients Through the Healing Process
Coaching v's Counselling what is and isn't.
Essential Communication Skills
Helping Skills for Understanding
Active Listening
Triads & Peer Review Feedback
Building Rapport
Body Language
Interviewing Your Client
Important Do's & Don'ts
Setting Realistic Goals
Paraphrasing, Clarifying, Summarizing
Reflecting, Sorting
Useful Words & Phrases
Facilitative Traits
Feeling Words
Overcoming Client Communication Blocks
Personalizing
Stages in the helping process
Minimal Encouragers – Open – Closed Questions
When to Say "No" and "Draw out" Your client
Knowing When to Refer a client
Contact – First Impressions do Count
The First Session
Step by Step Sequence
The Resistant Client
Ending the Session – Post Suggestions
Hypnotic Inductions & Trance
Characteristics of Altered States of Consciousness
Nature of Altered States of Consciousness
Naturalistic Inductions
Review Levels of "Trance" – Depth Stages – Scales
Trance Recognition
Trance Ratification
Ending the Trance (Re-Orientation)
Instant Inductions (Standing, Hand Press, Direct Gaze)
Rapid Induction Rehearsal Technique
Teaching Clients Self Hypnosis.
Hypnotic Deepening Techniques
Dynamics of Change
Hypnotic Deepening Techniques (various)
Hypnotic Challenges and deepening (various)
Subjective Hypnotic Depth
Esdaile State
Somnambulism
Direct & Indirect Suggestions
Naturalistic or Utilization Methods
Dealing with Abreaction
Transference & Counter-transference
Deepening Procedures
Inductions
Gill Boyne Deepening Technique
Deepening Compounding Techniques – The Blackboard
Fractionation

Advertising & Marketing
Practice Management & Essentials for Successful Hypnosis
Acting as a Professional Health & Safety At Work
Regulations to be aware of as a Health Practitioner
NZ Hypnotherapy Overview
Essential Advice for beginners
Self-Care
Responsibilities of Being a Therapist
Keeping a Log Journal, mentoring, case study supervision.
Practice & Professional Development
Practice Management & Code of Ethics
Certification, Registration & Insurances
Regulations & Code of Ethics & Code of Health & Disability
Self-Development (Mentoring)
Creating a Safe Space
Client Safety
Client Confidentiality
Taking A Case History
Intake & Client Release Forms
Importance of Record Keeping & Security
Hypnosis Responsiveness Questionnaires
Client Management Guidelines

Start Date:

FREE HYPNOTHERAPY SCRIPTS
Whilst we don't encourage the use of scripts with clients, having scripts can give you some useful ideas and assistance with language when you are starting your practice. Here are some of the scripts we provide information on.
Achieving Goals

Alcohol Abuse

Anxiety

Anger – Road Rage

Attitude (Positive)

Creativity

Concentration

Disease

Enuresis (Bed wetting)

Ego Strengthening

Gambling/Alcohol

Fear Of Flying

Healing

Study and Learning

Insomnia

Memory Improvement

Nail Biting

Obstacles

Performance Enhancement

Impotence

Personal Development

Phobias

Premature Ejaculation

Procrastination

Public Speaking

Sexual Problems

Stress Management

Self Confidence

Stop Smoking

Sports Improvement (Various)

Self Esteem

Surgery Preparation

Weight Management (and more)

Hypnotherapy for Children
Testimonials
Do check out our student testimonials in our prospectus. We know you would like to see what other students think about the course and here are some other video tesimonials: https://www.facebook.com/Alphahypnotherapytraining/videos/
Other Student Testimonials
I cannot recommend this course highly enough. I am a professional speaker and trainer in business and personal development and have a good idea of what is required in order to ensure all goes well. I found this hypnotherapy course to be very well prepared and delivered. The content was excellent, with plenty of hands on involvement and practice which took us to the most amazing places and experiences. I cannot recommend this course highly enough. For anyone wishing to learn one of the best therapy methods available. This is the one to do. The facilitators at Alpha Hypnosis have an amazing range of experiences and success in hypnotherapy, and to my mind, are the only people to train with in New Zealand.
This course is a must!
Mal Ross, Whangarei
Speakers and Trainers in: Sales; Communication Skills; Personal Development & Motivation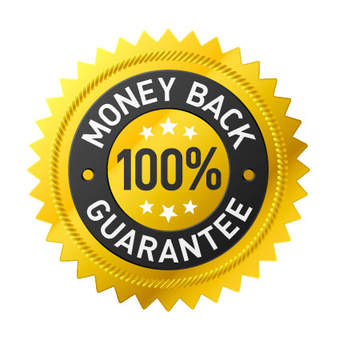 *Conditions apply
Contacts
Any queries re: Auckland training, please call us 09-8377877 or email: info@alphahypnosis.co.nz
Any queries re: Wellington training please call Lynda: 021 510378 or email: lynda@that'sbetter.co.nz