Join the Crimson Education seminar and explore your future academic pathway options!
About this event
The face of schooling is changing. The digitisation of education is allowing kiwi students to study at an accelerated rate, often ahead of their year at school, and take subjects not traditionally offered. Going online is enabling students to learn from the world's top teachers, in small, live classes to achieve their potential.
What is Crimson Global Academy?
Crimson Global Academy (CGA) is NZ's first fully registered online high school dedicated to connecting ambitious students to world-class teachers.
Designed to challenge, students graduate with the International GCSE and International A-Level qualifications which are globally recognised for their academic rigour, flexibility, and breadth of learning.
What is the event about?
Come to our FREE event and find out:
How NZ students are using CGA to get ahead
'What is CGA' - curriculum, teachers & technology
The importance of competency based learning
Our extracurricular and leadership programs
And the US & UK university pathways!
Who is this event for?
This FREE event will be perfect for you if you're:
Wondering what the future of education in NZ looks like
Wanting to study ahead of your year level
Curious to learn about NZ's leading online high school
Thinking of studying at a Top university in the US or UK
This is an amazing opportunity for parents and students to experience Crimson Global Academy, firsthand. This event provides a unique chance to engage with our online school and meet the people who are bringing our school to life.
This is an event for the whole family, and we recommend both students and parents attend - we hope to see you there!
Limited tickets are available! Get in quick!
Register today to secure your place!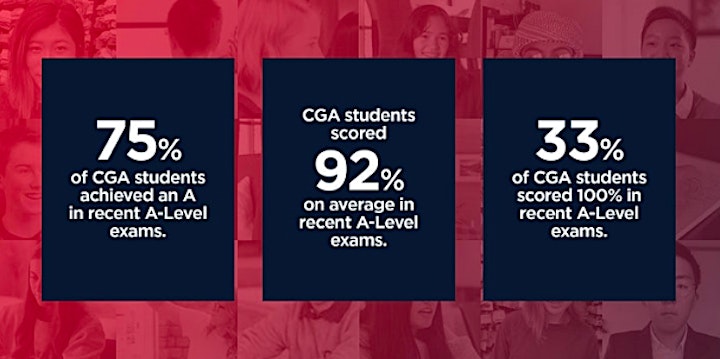 Why are families choosing CGA?
Small classes that are built for high interaction with teachers: Live classes with no more than 12 classmates means teachers provide personal oversight and students are engaged like never before. The result? More content, in less time, and a learning experience matched to a student's pace.
Join full-time or part-time, only pay for the subjects you take: Students can join part-time in addition to their current school and take classes in the evenings or weekends, or join us full-time to supercharge their learning. Our fees are charged per-subject.
Competency-based learning: We've thrown out the notion of year levels. Students study based on their academic ability, not their age bracket.
World-class teachers: Our academic staff are registered teachers who have an average of 20+ years of experience and are trained to teach in a digital environment. Our teachers have taught many (in some cases, hundreds!) Top in the World or Top in the Country award-winning students.
Rigorous, internationally recognised curriculum: International GCSE and A Levels are recognised globally by leading universities. More than any other traditional school, CGA is structured to prepare students for overseas study.
Diverse classroom with driven classmates: Our students are from across the globe but share a similar desire to be challenged and achieve more.
Best technology, built for online learning: With a team of 40+ leading researchers, designers and engineers, with experience from the worlds' best institutions, we're creating the future of education.
Jamie Beaton on the AM TV Breakfast Show
Watch our CEO, Jamie Beaton, on the AM TV Breakfast show sharing his vision for CGA, and the future of education.
Meet Gavin
Gavin is 15 years old, lives in Auckland, New Zealand, and is a part-time student at Crimson Global Academy. He chooses CGA because of the ability to extend his learning past the limited structure that he was used to. He also loves the diverse & large CGA community and counts down the hours till his Maths class!
Gavin describes CGA as a train of opportunity. A place where he can go so much further than what he is used to.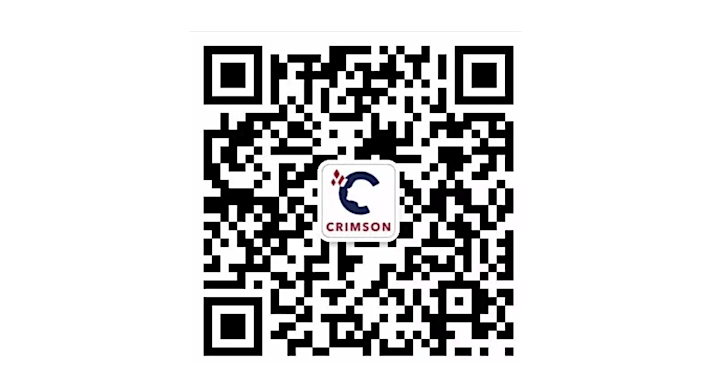 Organizer of Discover Crimson Global Academy and the US & UK university pathways
Crimson Education is a global private tutoring and mentoring company specialising in US & UK university admissions. Crimson Education is a member of international counselling associations IACAC and NACAC and upholds their ethical standards of international counselling.
Visit our website for blogs, free resources or to request a meeting with a Crimson Academic Advisor.