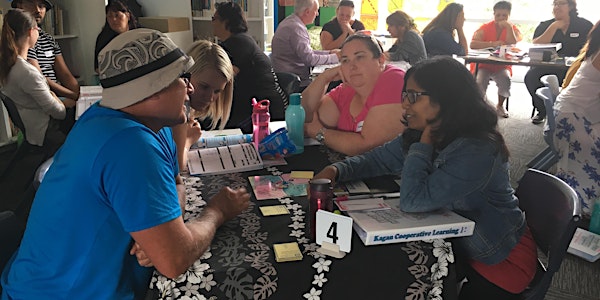 Discover Kagan Online - Free Introductory Session (Pacific Islands)
Discover for free how Kagan can help you increase engagement, inclusion, well-being, safety, and positive behaviour management.
About this event
This free event is perfect to find out how Kagan works, and how it can make a difference to your classroom and school, as well as time to ask any questions you might have around Kagan trainings and workshops.
Are any of these are a focus for you - engagement, inclusion, well-being, safety, positive behaviour management, brain-friendly teaching, teamwork, class and school culture, student achievement, oral language, social skills, communication skills?
If so, this 90 minute online workshop is a must, to see how this one approach will meet many of your school goals.
Feedback from our recent session:
"I used several methods in the classroom the next day and they worked beautifully, enabling me to see who was engaged within 5 seconds. They also boosted social relationships and I could clearly identify those needing more support."