Description
Old is New: Telling Stories with Archives
You have an idea for a documentary project, and need archival footage to complete the story – so how do you go about it?
Join this Doc Clinic for an engaging conversation on bringing compelling documentaries to life:
Learn from producers at leading NZ broadcasters and boutique agencies about making a documentary project with archives happen from start to finish

Integrating archival footage into the high definition production

Storytelling techniques bringing new and old stories together

Where and how to access the archival footage you need, tips about rights
Image: Images: 1987 Rugby World Cup Final, by Ross Land; 6.3 Magnitude Earthquake Rocks Christchurch, by Gillian Needham; Edmund Hillary at the summit, by Popperfoto. All images are Getty Images.
Refreshment and networking will follow.
Participating in Doc Clinic will be invited industry guest, Arran Birchenough (Country Director New Zealand) and Douglas Simpson (Senior Production Executive).
Guest speakers: Alexander Behse, Keiran McGee, Cass Avery, Brian Holland
Alexander Behse
Alexander Behse has an MA in Producing from the University of Technology Sydney (2002) and an MA in European Audio-Visual Management from Media Business School in Ronda, Spain (2005). He began his career in the film industry as an editor and in 2002 he launched Monsoon Pictures International Ltd moving into producing. In 2009 Alexander produced the television documentary The Flight of Te Hookioi (2009), a story recreating the journey of two Māori rangatira (chiefs) to Austria in 1859. This was nominated for Best Documentary Director at New Zealand's 2010 Qantas Film and TV Awards
Alexander is passionate about producing documentaries that seek to conserve and teach people about the culture and history of Pacific Islanders. He produced the award winning Allan Baldwin: In Frame (2011) and The Road to the Globe (2013). He also produces television like Radar across the Pacific, Radar's Chequered Past and Freezing Works Alexander directed documentary Nazi Hunter for the popular TV-3 slot Inside NZ. Nazi Hunter. His feature film debut was the critically acclaimed documentary Ever the Land. In 2016, Alexander produced Tearepa Kahi's POI-E: The Story of our Song. Behse recently completed Kim Dotcom: Caught in the Web a feature documentary directed by award-winning director Annie Goldson as well My Year With Helen, directed by Gaylene Preston.
Current projects in production are Ollie Lucks' genre-bending documentary MONOGAM-iSH and Behse's first foray into feature drama, Yamin Tun's The Teak and the Cloth.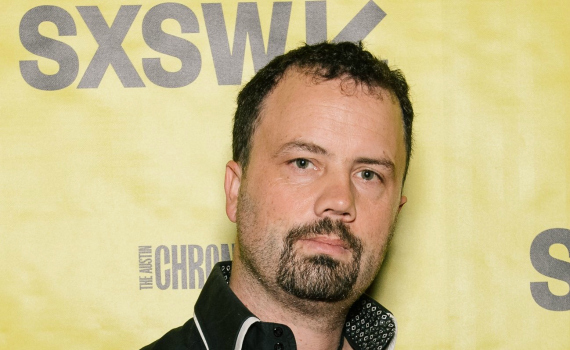 Keiran McGee
Keiran McGee is a Line Producer, Production Manager and Researcher, she was head of research for General Film Corporation's feature documentaries: McLaren, The Free Man, 25 April and Beyond The Edge and was Leanne Pooley's assistant/researcher on the box office hit The Topp Twins: Untouchable Girls for Diva Films. At Razor Films she has worked as a Production Manager and assisted in the development of projects as diverse as Nigel Latta's The Politically Incorrect Guides, the feature documentary I am The River, a rare insight into 19th century New Zealand and a Maori tribe's struggle to protect their Tapuna and on the Why Am I? series based on the Dunedin longitudinal study. Other television work includes development/production manager for Pictures of Susan, a portrait of an autistic outsider artist for Octopus Pictures. Also for Octopus she was Associate Producer/Development for Vital Ingredients, a series celebrating the foods, dance and diversity of new New Zealanders. Keiran has also worked in Australia as a Researcher, Associate Producer and Post Production Supervisor.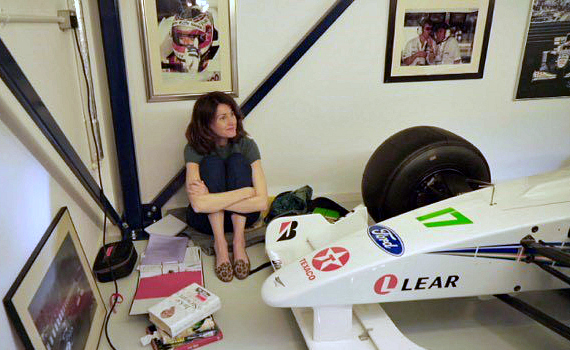 Cass Avery
Cass is EVP of Production and Development at Augusto Ltd. She produced Chasing Great, a feature documentary that set a box office record for a New Zealand feature documentary and is number three in Australia. She helmed the development of the Discovery series Everest Rescue which aired globally in 2017 and is currently in pre production for a second Discovery series in the US and is in production with a US sports series. She currently has two more features in development; a drama and a feature documentary and is partnering with Rob Tappert and his team on Pleasuredome – the Musical. Cass is the Chair of Script to Screen and has a long, too long, background in television that has traversed political satire, documentary series, reality series, panel shows and live shows both in New Zealand and in Australia.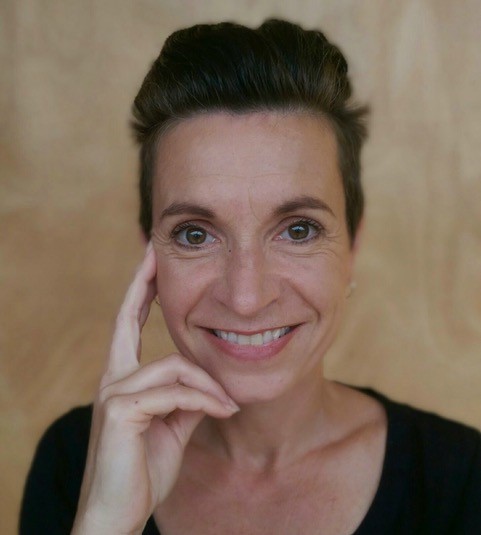 Brian Holland
During a four-year stint in the public service, movie fan Brian took a part time job as a doorman at a nearby movie theatre. From doorman to trainee manager to manager of one of Kerridge Odeon's key movie complexes Brian's next step was motion picture distribution when he was offered a role as a publicist for Warner Bros. NZ and later Roadshow Film Distributors.
When TVNZ needed the services of a 'movie expert' Brian was lured from film into the world of television where he worked for the state broadcaster as a programmer for 11 years. His passion for film was equaled by his passion for television. During his time at TVNZ his movie programming role was expanded to that of Assistant Programming Manager for popular under 40 channel TV2.
After leaving TVNZ in 2005 Brian worked for companies such as Great Southern Film and Television and Screentime in development and producing roles before joining Top Shelf Productions in 2006.
At Top Shelf Productions, Brian heads Development and produces selected projects. He has developed and produced the series Cool Kids Cooking (TVNZ), The Sitting (TVNZ 6), The Nutters Club (Maori Television) and the TVNZ Artsville documentary A Gallery Without Walls.
Other developed projects include Media7 (TVNZ 7), The Kitchen Job (TV3), Get Growing With NZ Gardener (Prime), Aunty Moves In (Maori Television) and The Ad Show (TVNZ 7).
Brian also represents Top Shelf Productions abroad attending markets and sales trips with Vincent Burke and works closely with Juanita Edwards raising sponsorship for Top Shelf series.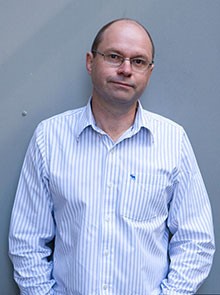 This Doc Clinic is proudly brought to you with our partner:

Supported by NZ Film Commission