Description
Join Don Ha for an evening of unique insight into a career in the most challenging, rewarding and lowest cost self-employment career options in the world today.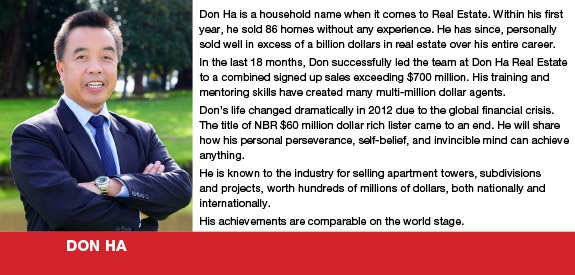 In this 90 minute presentation Don will tell you the experiences he has had, have shown him there is no greater career in the world for those with passion, an energy and a drive to do better for themselves and their families.
Hear also from highly experienced agents in Dons own office who have made millions out of property and real estate careers with Dons help.
For a fascinating look in to the world behind the world of real estate - book now for this free information event.
Thank you - see you there!