Dr Elaine Aron - The Highly Sensitive Person/The Highly Sensitive Child
Location
The Paramount
25 Courtenay Place
Wellington, Wellington 6011
New Zealand
Sales Have Ended
Ticket sales have ended
Sorry, tickets to this event are no longer available. Please email the organiser if you'd like to be contacted re future events.
Description
This is a once in a lifetime opportunity to hear a live presentation by Dr Elaine Aron - the world's foremost authority on the personality trait of high sensitivity.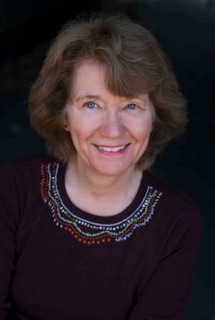 If you, your child or someone you know is considered by others to be 'too sensitive', 'too reactive', prone to hurt feelings, upset by criticism, eager to do things 'just right', shy, introverted, fussy...you or they may have the personality trait of high sensitivity.
Research conducted by clinical psychologist, Dr Elaine Aron has identified that 15-20% of the population has this trait. It is innate, visible from birth and people with the trait are deeply reflective, sensitive to subtleties, easily overwhelmed, intuitive, highly empathetic and often gifted.
Elaine has pioneered the research into highly sensitive people and is the author of the worldwide best selling books The Highly Sensitive Person and The Highly Sensitive Child. She has also written The Highly Sensitive Person in Love.
You may be a highly sensitive person (HSP) or the parent of a highly sensitive child (HSC). You may be a teacher/educator/coach or a health professional interested in knowing more about how to support highly sensitive adults or children.

Whether or not you are familiar with Elaine's research or books, this event is an opportunity to learn more. You will also have the chance to meet others interested in high sensitivity:

Lecture by Elaine starts 1.30pm (45min - 1 hour)



While Elaine's lecture will focus on highly sensitive people (HSPs) she will also address the needs of highly sensitive children (HSCs) for the benefit of parents, teachers and others involved in nurturing them. Her presentation will cover:



* the latest brain imaging and genetic research on "sensory processing sensitivity"
* why the trait is normal and bestows unique advantages so that it is present not only in 20% of humans but in over 100 other species as well
* best ways to cope with the main "down side" of being highly sensitive i.e. being easily over stimulated
* how best to help sensitive children develop their remarkable potential.

Afternoon break starts 2.30pm (30 mins)

After the lecture there will be a 30 minute break for a cuppa (tea/coffee and fresh fruit). You will be able to submit written questions for Elaine and the panel during this time (as well as or instead of asking questions during the Q&A). A limited number of signed copies of Elaine's books The Highly Sensitive Person and The Highly Sensitive Child will be available to buy - payment can be made with cash, a credit card or via eft pos.


Q & A/Panel Discussion starts 3pm (1 - 1.5 hours)

The Q & A/panel discussion facilitated by Janine Ramsey will include Elaine Aron, a teacher (Anna Meuli), a parent (Sarah Connor) and a registered psychotherapist (Heather Chambers), each with experience of highly sensitive adults or children in New Zealand.


About Elaine Aron

Elaine N. Aron, PhD earned her BA from the University of California, Berkeley, her M.A. in clinical psychology from York University in Toronto, and her Ph.D., in clinical depth psychology, from Pacifica Graduate Institute in Santa Barbara. A highly sensitive person herself, she trained at the Jung Institute in San Francisco.
Her main research focus is on the temperament trait of 'sensory-processing sensitivity', on which she has published scientific articles including surveys, laboratory experiments, and neuroimaging studies. Her scientific writings on other topics include books, chapters, and journal articles on close relationships, as well as co-authoring a statistics textbook. Her writing for the general public includes the bestselling Highly Sensitive Person, The Highly Sensitive Child, The Highly Sensitive Person in Love and The Undervalued Self.
In addition to her research and writing she maintains a thriving psychotherapy practice in the San Francisco Bay Area. She also teaches public and professional workshops.
For further information visit http://www.hsperson.com/
Note: For those interested in 'sensitivity in the workplace', there is a related event with Elaine Aron & Janine Ramsey being held on Mon 4th November at Victoria University of Wellington.

For details and registrations visit:
http://ped.victoria.ac.nz/courses/305-introduction-to-sensitivitystyletm-in-the-workplace
FAQs (Saturday 2nd November event)
Are there ID requirements or an age limit to enter the event?
There are no ID requirements for this event, however the event is recommended as suitable for people 14 years and over. It is not suitable for babies, toddlers or children under the age of 14. Please do not bring young children with you to the event.

Will I receive any acknowledgement of my attendance so that I can submit this to my registration body as evidence of my on going professional development?
Yes, during the 30min break you will be able to collect a certificate of attendance which will include the name, date, location and duration of the event. Your name will be added to the certificate and signed by the organisers.

What are my transport/parking options for this event?
If travelling by car, the nearest public carparks are at Te Papa (car park building and outdoor parking) or Chaffers Street.
http://www.wilsonparking.co.nz/go/wilson-carparks/wellington/chaffers-street
There is free parking available on weekends in 'coupon parking zones' in the nearby suburb of Mt Victoria.
If travelling by public transport see options available at http://www.metlink.org.nz
Do I have to bring my printed ticket to the event?
Yes, please bring your ticket to the event. Please note: this event is now being held at the Paramount (cinema) at 25 Courtenay Place.
Is my registration/ticket transferrable to someone else?
Yes, your ticket is transferrable.

What is the refund policy?
Sorry there are NO refunds, however your ticket is transferrable so try to find a friend to give or sell your ticket to if you are unable to make it at the last minute.

The name on the registration/ticket doesn't match the attendee. Is that okay?
Yes. The name on the ticket does NOT need to match the name of the attendee.

Are refreshments provided?
Yes, coffee, tea, fresh fruit and water will be provided at the mid afternoon break.

What can I bring to the event?
Feel free to bring a water bottle and a pen and paper.


Can I take photographs or record the event?
No. Filming, audio recording or photographing the event is NOT permitted. We have arranged for some professional photos to be taken of Elaine and the panel. A professional visual and audio recording of the lecture and Q&A will be made on the day and available in future.

How can I contact the organisers with any questions?
This event is being organised by a small team of volunteers from NZ/Australia. Please email Janine or Sarah below with any questions not answered above.
janine@janineramsey.com.au or sarah@sarahconnor.co.nz