Dr. Heidi's Hamilton Intro. to Mindful Eating Workshop
Description
"So honest and relatable. Great new ideas made simple. Made me feel that all my inner dialogue and disagreements around food was normal, just thoughts, and could be managed with mindfulness, time and kindness to myself. Thanks so much. " Jenny D.
"The course was extremely informative. It was practical, insightful and useful for everyone. Heidi truly has the skill to put people at ease and able to deliver. I think it was great." Sandnya F.
Are you tired of emotional eating or binging? Are you tired of having little control with foods like chocolate, cheese or potato chips? Would you like to feel positive about your body no matter what the scale says? Evidence based mindful eating strategies can help.
This course has been developed by Hamilton-based Registered Clinical Psychologist, Dr. Heidi Douglass and is drawn from the scientifically-proven Mindfulness Based-Eating Awareness Training (MB-EAT) programme created in the USA by Dr. Jean Kristeller and colleagues.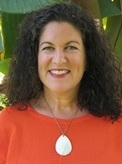 Dr. Heidi Douglass – Course Designer, Facilitator, & Mindful Eating Professional Trainer.
Over the past 3 years, Dr. Heidi has taught this very popular Mindful Eating course in Hamilton, as a 4 week program, with Mindfulness Works. This time, she is teaching it in Hamilton as one, 3-hour workshop. This workshop would suit people who have no experience with mindful eating, as well as, those people who would like a refresher course.
THE MINDFUL EATING ALTERNATIVE
Mindfulness provides an alternative to diets. With mindfulness, you don't restrict any food or food types, you don't calorie count or weigh-in. Instead you learn to use the systems that you were born with.
With mindfulness, you eat whatever you want. You learn to stop eating when your taste buds tell you the taste is no longer as good. When you are mindful, you notice how the chocolate or chips don't actually taste as good after the third or 4th bite.

"Mindful eating involves use of meditation and mindfulness practices to build our capacity to be aware and to direct our attention to the present moment. With mindful eating, we can better observe our triggers to overeating and eating when we are not hungry. With mindfulness, we can develop a new, flexible relationship to food and eating. The use of mindful eating techniques can help us, with regular practise, to reconnect with our body's own systems for hunger and fullness and to start to identify the thoughts, emotions and behaviours that lead us to overeat or eat when not hungry. By listening to what our body needs, we can move toward a more positive relationship with food and with our body." – Dr Heidi Douglass.
The Benefits of Mindful Eating

Reduce binge and emotional eating
Reduce mindless eating
Feel better about yourself, your eating behaviour and your body image.
Better understand sugar cravings and how to reduce them.
Learn how to leave shame and guilt related to eating choices behind.
What you learn during this workshop:
Ways to decrease mindless eating, emotional eating and binge eating.

how to reconnect with your body's own built-in systems of hunger and fullness.

how to release yourself from negative judgements about food and your body.

how to slow down, savour and more fully taste and enjoy food.

how to become less reactive and more calm; especially when making food decisions.
What you will receive:
* A three hour workshop with a registered Psychologist who is an expert in mindful eating.
Three guided, online, mindfulness meditations for you to access.

Three insightful readings emailed to you in pdf format.

A delicious morning tea during the workshop.

Food to be used as food experiments during the workshop.

Opportunities for questions and answers.
What the Workshop Covers
What is Mindful Eating?
What is mindful eating and how can it be helpful?

What evidence do we have that it works?

How can we cultivate mindful eating behaviour?
Our Body and Our Thoughts: Internal and External Triggers to Eating
We will look at internal and external triggers for hunger and eating.

We will discuss how our patterns and habits of thinking can influence when we eat and how much we eat. These thought patterns can lead to mindless eating, emotional eating and binge eating.

We will cover black and white thinking and behavioural chaining.

We will discuss the benefits of taking a non-judgemental stance towards ourselves and the food choices that we make.
Chasing Taste: Mindfulness of Our Taste Buds
We will demonstrate how mindfulness of how our taste buds operate can influence how much of any one type of food we consume.

We will look at how we can shift our focus from quantity of food to quality of food: we can eat less yet feel more satisfied.
Cultivating Connection and Kindness Towards Ourselves and Our Body
Many people with food issues make negative judgements about themselves and dislike their bodies. Guilt about food intake is common.

We will discuss some ways to move away from this pattern and towards kindness and acceptance and a more positive relationship with food and with our bodies.
Who is this course suitable for?
This course is suitable for any of the following:
Any adult who is overweight.

Adults who struggle with emotional eating, binge eating or mindless eating.

People who struggle with guilt over food decisions.

People wanting to explore mindfulness and meditation in relation to relaxation, stress reduction and wellness.

This workshop is aimed at adult men and women. It is not an appropriate workshop for children. Please organise offsite babysitting on the day of the workshop for any children you are responsible for.

"
Just telling people to eat healthier and exercise more if they want to lose weight doesn't work for everyone; it gives some people terrible self-esteem when they fail to do that. Mindful eating teaches people to tap into their built-in natural systems. They don't have to calorie count; they just have to listen to their body." – Dr Heidi Douglass
What People are Saying about this course and Course Designer Dr Heidi Douglass
"So interesting! Heidi has a beautiful, friendly, kind and understanding personality. Awesome to be in a room with others dealing similar feelings. Loved the balance of meditations and discussion." Kate U.
"Interesting, animated – fostered self-acceptance." A.M.
"Made me really think about my actions and decisions that lead to over eating." K Coulter
" Warm, friendly, real instructor. Does make you think and notice the value of meditation to thoughts and behaviour." Andrea E.
"It has been useful and enjoyable. It has been really nice to make time for myself and learn skills that I can apply to my everyday life." Anna S.
"Heidi is absolutely lovely and explains everything thoroughly. She makes it interesting to listen and learn and love her accent." Meena P.
"I have found your style to be very effective and informative and I have learnt a lot. I like your humour and your knowledge. I find you to be welcoming and down to Earth." Elizabeth
SAFE, CONFIDENTIAL ENVIRONMENT
This workshop, and your facilitator, is non-judgemental. All people who come to this workshop are attending for similar reasons. Your privacy and confidentiality are fully respected.
Workshop fee includes:
* the 3 hour workshop with a registered Psychologist who is an expert on mindful eating & obesity treatment
* 3 online, guided meditations from Dr. Heidi for you to access,
* 3 insightful articles in pdf format emailed to attendees,
* a delicious morning tea on the day of the workshop and food for food experiments at the workshop
Full price is $125 per person. There are a limited number of early bird tickets at a price of $110 each that are on sale, while supplies last, until late night on 3/5/19 or until they run out. Eventbrite adds a small processing fee on top of each price mentioned here. Space is limited for this workshop. Secure your ticket soon so you don't miss out.
Secure a Ticket
To reserve your place in this workshop, and to purchase your ticket, please click on the green ticket link above.
Refund Policy
Since this is such a small workshop, refunds and/or ticket transfers are not possible. However, if you can not make it to the workshop on the day, you can give your ticket to another person and they can attend in your place.
About Dr. Heidi Douglass
Dr. Heidi is an American-trained Clinical Psychologist who provides psychological assessment and treatment services for adults, children and couples in Hamilton, Raglan and online. Dr. Douglass provides Cognitive Behavioural Therapy (CBT) along with other evidence-based therapeutic approaches (ACT & DBT) depending on the needs of the person.
Dr. Heidi has experience treating a wide range of problems including weight management, eating disorders, anxiety and stress, Obsessive Compulsive Disorder, depression and trauma. Mindfulness Based Eating Awareness Treatment (MB-EAT) is one of her specialities.
Over the years, Heidi has held clinical and research positions at some of the most prestigious American Institutions including Harvard University, Columbia University, Boston University, Mt Sinai Hospital in NYC, Brown University in Providence RI and three Hospitals of the American Veterans Administration, and within New Zealand at Otago Medical School. For over two years, she worked as an obesity expert for the Waikato DHB in Hamilton. She resigned from this position to return to private work in 2013.
Most recently, Heidi has become very interested in the scientific literature regarding the health outcomes of a Whole Foods Plant Based Diet (WFPBD). In March 2014, she completed a certificate program through Cornell University in the USA on plant-based nutrition.
Dr. Heidi is also a certified Yoga Teacher (RYT500) & Mindfulness Trainer. She is one of the only psychologists in New Zealand whom ACC will pay to provide yoga services to their clients.
For further information about Dr. Heidi, please visit her web site https://www.drheididouglass.co.nz/ . Feel free to email if you have a question drheididouglass@gmail.com , 022 012 3781