Description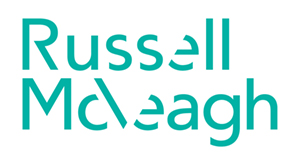 LEANZ and Russell McVeagh have the pleasure of inviting you to LEANZ Auckland's first event for 2020 - an evening seminar by Dr Mark Berry, former Chair of the Commerce Commission:
Title: Commerce Commission Policy Challenges and Institutional Design Issues

Venue: Russell McVeagh, Level 30, Vero Centre, 48 Shortland Street, Auckland 1010

Date: Tuesday, 10 March 2020

Time: Light refreshments from 5:30 pm for a 6:00 pm seminar start, with an opportunity for further refreshments until 7:30 pm following the conclusion of the discussion and question time at 7:00 pm

About the Topic:
Dr Berry will share with us some observations on his ten years as Chair of the Commerce Commission. His address will cover two matters:
Firstly, he will discuss the institutional design of the Commerce Commission. This discussion will include comparative observations with other competition agencies in Commonwealth countries and North America.

Secondly, he will address the total welfare and consumer welfare issues which arise as a result of the Court of Appeal's decision in NZME/Fairfax. The Court of Appeal emphasised that it "has never held that the Act compels a total welfare approach". Mark's presentation will explore the potential impact that this observation may have for future cases, and will question whether policy intervention is needed to address this issue.
To enable a free and frank discussion, Chatham House rules will apply.
About the speaker:
Dr Mark Berry is a barrister, based in Auckland. He was Chair of the Commerce Commission from 2009-19. He is a s former partner of the firm Bell Gully and a consultant at Chapman Tripp.
Mark holds a doctorate from Columbia Law School. He has also held a number of academic positions, and has published widely in the field of competition law.
Queries about the event can be directed to:
Richard Meade, richard.meade@cognitus.co.nz
CPD Hours:
Lawyers may note that if this seminar is part of your learning objectives in your CPDPR, then the seminar can count for one hour of your 10 CPD hours. Please contact a LEANZ representative at the seminar to confirm your attendance.