Boutique, Intimate and Innovative, Earth Beat is New Zealand's Premier Family Camping Festival.
About this event
NAU MAI, HAERE MAI, PIKI MAI
Fiercely independent and proudly pioneering, Earth Beat Music + Arts Festival is the place where you play, revitalise, learn, make new connections and return to the world grounded and inspired!
As well as being known as a "legendary party", it is also a haven for cutting edge creativity and life changing experiences. As one of the only truly zero waste events in Aotearoa New Zealand, Earth Beat aspires to be a think-tank of ideas and new ways of living.
We warmly invite you to join us to celebrate the 2021 Equinox and the season of Poutūterangi.
+ 3 stages, 4 workshop spaces
+ Over 60 artists and musicians
+ Over 70 workshops and presentations
+ Kids' activity zone – nature and play
+ Whānau-focused community vibe.
We are honoured to be partnering with Auckland Council and the whenua of Ātiu Creek on the beautiful shores of the Kaipara, Tāmaki Makaurau Auckland.
WHĀNAU—WAIRUA—AROHA
Under 14s are free.
—
LISTEN TO THE 2021 PLAYLIST
—
KAUPAPA
—
TICKET TYPES
Gate Tickets: Gate tickets will only be available if numbers allow, and the price will be deliberately set high to encourage and value all those who pay for admission well in advance. You will have the ability to purchase tickets at the gate online. Earth Beat is a cashless event.
Children: Children under the the age of 14 on the 17 March 2021. Children older than 14 but under 18 can purchase a youth ticket (see below).
Main Campsite, Tents Only: The main campsite is for tents and is a 2-3min walk from the main area of the festival and food market. There will be toilets and showers.
Mixed Campsite, Vehicles and Tents: The mixed campsite is for vehicles and tents and is a 7-10min walk from the main area of the festival and food market. There will be toilets. Showers will be available in the main campsite area.
Youth/Seniors Tickets: For this ticket to be valid, you must be EITHER under 18 years of age on the 17 March 2021 OR over 65 years old on the 17 March 2021. NO EXCEPTIONS. This ticket is valid for camping in the main or mixed campsite
Extended Camping Tickets: are for people extending their time at Ātiu Creek after the festival. If you are camping on site on Sunday 21st, Monday 22nd, you will need to purchase Extended Camping Tickets in addition to your festival ticket. For example, if you would like to stay Sunday and Monday night, you will need to buy 2 Extended Camping Tickets for each person in your crew who will be staying. Gates will be open by ground crew as required for people leaving Ātiu Creek on the Monday and Tuesday following the festival.
—
PLEASE NOTE
Photo ID is required at the festival Gate to verify identity and age. Accepted Photo ID includes a valid driving license, passport, student ID.
All Children and Youth under 16 years old need to attend the festival with an adult Guardian.
Earth Beat is a Zero Waste Event; more info below.
Earth Beat is a cashless event and will be using AWOP RFID system. More info to come with regards to how you can charge up before the event. Check back, follow us, or sign-up to our newsletter. Subscribe to receive up to date information from Earth Beat
—
SUSTAINABILITY AND OUR ZERO WASTE GOAL
Earth Beat invites everyone to engage with strategies that result in effective waste minimization. A core principle is that all participants are required to take self-responsibility for any rubbish or recycling that they may generate.
Past festivals have generated astonishingly low levels of waste. We all get to see how our own personal choices can make a huge difference in reducing the potential for waste to be generated in the first place. Each individual has a crucial role to play in helping to create a clean environment and a thriving ecology.
Vendors will be asked to serve food into multi-use, washable containers. You are asked to bring your own or, if you're really stuck, you can purchase a washable kit at the festival.
Much gratitude to team Zero Waste Events NZ in holding our intention of being in harmony with nature and the land. We are passionate in not only leaving no trace but also in giving back to the land in a meaningful way. Creating and maintaining a sustainable/regenerative vision for future festivals will be part of our work moving forward.
—
PARKING MINDFULNESS:
Parking is included with your festival ticket. We want to minimise our impact on the environment. We ask for your help. By limiting the number of vehicles on-site, we reduce our biggest source of greenhouse gas emissions while making the whole festival experience less congested. Please consider if you could rideshare.
Camping in vehicles is not allowed in the general car park, so if you intend to camp in your vehicle, you must buy a ticket for the mixed campsite.
—
FESTIVAL TICKETS
All ticket tiers offer the same access. The simple difference is the earlier you buy, the more you save!
—
EXTENDED CAMPING
You can stay on and process your Earth Beat experience and leave on Monday or Tuesday. You can purchasing Extended Camping for Sunday or Monday. A Festival after the festival. Enjoy the beautiful walks and peace of Atiu Creek after the crowd leaves.
Earth Beat capacity is limited. All available tickets will be available in limited quantities during each sale.
—
Subscribe to receive up to date information from Earth Beat
If you have any issues or question about ticketing please contact us at community@earthbeatfeatival.com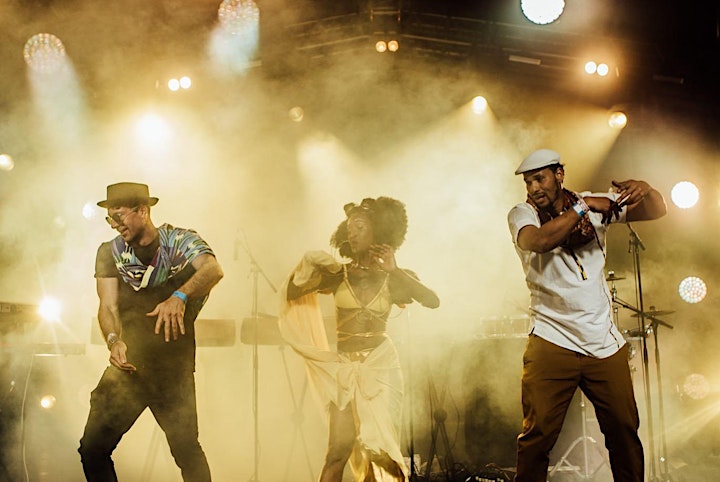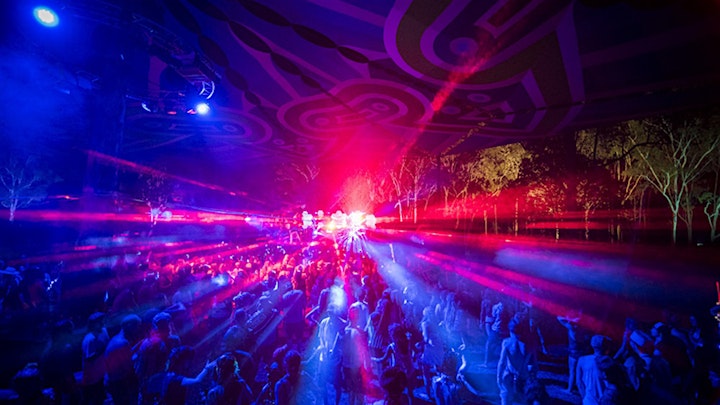 Organiser of Earth Beat Music + Arts Festival 2021
True wellbeing is our birth right. It happens when we harmonise our individual dance of life to the beat of the Earth.
In 2015 a group of friends founded Earth Beat to provide a platform for transformation, and celebration that will inspire and empower new ways of living. The platform is for everyone, including all who are involved in the production of the festival. Through hosting transformational, co-creative events, we aim to nurture and nourish the mauri of Tāmaki Makaurau and Aotearoa, the land and the people.
We envision a world where life is not only sustainable but regenerative; a world where we focus on potential rather than problems, where individual contributions are aligned with the greater good, and where we live in harmony with the natural rhythm of our bodies and the beat of the Earth.