Location
Cliftons (Tower Building)
Level 4
45 Queen Street
Auckland, 1010
New Zealand
Description

eLearnz eLab 2018
Trends move so quickly in this digital age. L&D Professionals must keep up-to-date and informed with the latest technology, trends and techniques or risk being left behind. eLab's hands-on workshops allow you to get out of the office and take time to play with new tech and learn low cost and free tools to help create engaging elearning. eLab has been a runaway success over the last two years and we are looking forward to hosting it again this year.
The format
eLearnz eLab is 2 days of 6 hands-on mini workshops, with the focus on the latest in digital learning trends, technology and design. You will work with thought leaders during these sessions where you will actively create digital learning. You will go away with up-to-date training methods that you can put into practice immediately back at your organisation and pass along to your team.
---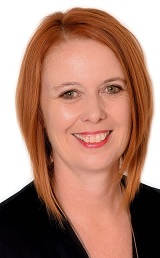 Master of Ceremonies
Rustica Lamb, Bloom Learning Technologies, Founder and Edupreneur
Rustica is a learning designer, edupreneur, facilitator and founder of Bloom Learning. She is also co-founder of the first New Zealand Green School. She is one of NZ's best known learning and development personalities, a trusted L&D advisor and a well respected leader in the industry.

Rustica has 25+ years experience as an L&D Manager, eLearning designer, senior instructional designer, capability advisor, SAP trainer, facilitator, project manager and mentor. She has worked internally and externally with a number of organisations, including: Westpac, ANZ, Ministry of Health, Contact Energy, Vodafone, Ministry of Justice, Mighty River Power, Telecom, Green Cross Health, Orion Health and Morgan & Banks. Rustica held the position of Vice President for the NZATD from 2012 to 2015, and was Practitioner of the Year in 2012.
Rustica travels the world searching for the best people, tools and technology and brings them to New Zealand so that we can all share in the latest trends that make our world and workplaces a better place to be.
---
Registration open from 8.00am
Seating at 8.15am
Day 1
08:30-10:45
Learn Articulate Storyline
Presented by Ray Handley, Senior Learning Designer, Downer New Zealand
Articulate storyline is the industry's favourite software for creating interactive courses and it's always the most popular session of eLab. It's simple enough for beginners, yet powerful enough for experts. And it lets you create virtually any interaction you can imagine, in minutes.
Slide in to Storyline and Dial up your learning interactions.
In this session we'll look at a different approach to using slider and dial interactions in Articulate Storyline 360 to create unique and engaging learning (including custom user interactions, progress meters, animated timers and more).
10.45am-11.00am Morning tea
11.00am-1.30pm –
Create your own Augmented Reality experience with Zapworks
Presented by Jacinta Penn, Director, Workbright eLearning
In just 2 and a half hours you can join the technology revolution! Create your own Augmented Reality learning support experience using the Zapworks software and Zappar app. It works with both PC and Mac, and on most modern iPhone and Android phones. You will be turning a still image into a video with step by step instruction as well as adding a fun quiz question.
In general Zappar works on the following devices:
iPhone 5, iPhone 5S, iPhone 6 and up

iPad 4, iPad Air, iPad Mini

Most Android devices running Android 2.3 and later
1.30pm-2.30pm Lunch
2.30pm-4.00pm-
Create beautiful graphics using Canva
Presented by Marion Littin, Learning Designer, Bloom Learning Technologies
Canva is an online tool that enables anyone to create professional looking graphic design. With over 50,000 editable templates from web banners to newsletters and infographics it is possible to create, share and download content via a simple to use interface. Canva is also available as an app, so you can use it on the go.
In this practical session you will get started with Canva and learn to use its key features whilst creating content you can use immediately.
4.00pm-4.30pm - Afternoon tea
4.30-5.30pm Upload learning pieces to Docebo and vote
Day 2
8.30am-10.30am -
Edit a Video using Filmora
Presented by Marion Littin, Learning Designer, Bloom Learning Technologies
Make professional looking videos to enhance presentations or eLearning with ease using Filmora. Specifically designed to simplify the editing process, Filmora enables users to create stunning video utilising filters, split screen, motion effects, green screen and more, quickly and easily.
In this hands-on session you will learn to use Filmora to create your own videos and explore its many features and options.
10.30am-10.45am - Morning tea
10.45am- 1.15pm -
Create an Animated Video with Vyond (formerly GoAnimate)
Presented by Ray Handley, Senior Learning Designer, Downer New Zealand
Move your learners to action. Increase engagement, retention, motivation and conversion using rich media made simply with Vyond.
In this session you will create a video easily with Vyond's library of templates, sounds, props, and so much more. Learn how to engage your learners in a truly captivating way by using active storytelling, repurpose and customise your content, and improve learning outcomes with better, more visual communication.
1.15pm-2.00pm - Lunch
2.00pm-4.00pm –

Take your Assessment Quizzes to the next level with Gamification
Presented by Marion Littin, Learning Designer, Bloom Learning Technologies
How can you turn boring multi choice testing into addictive games that fire up your learners' competitive spirt and prevent test freak-outs? Gamification will take your quizzes to the next level with an exciting suite of addictive games that will have your learners battling to be top of the leaderboard.
The impressive analytics enable you to monitor progress, knowledge retention and engagement to measure the effectiveness of your instruction.
During this session you will experience a selection of games, such as Match, Jump and more, then create your own! Take the SCORM with you to instantly gamify your latest piece of eLearning.
4.00pm-4.30pm Afternoon tea
4.30pm-5.30pm-
Docebo – The LMS you will love to use.
In this session you'll use award-winning and the world's fastest growing LMS, Docebo, and its innovative application Coach & Share, to upload your learning pieces. We will then vote on the overall best elearning!
– Register as a user
– Upload your learning pieces
– Rate other attendee's learning pieces
– Share one piece of your favourite information on Coach and Share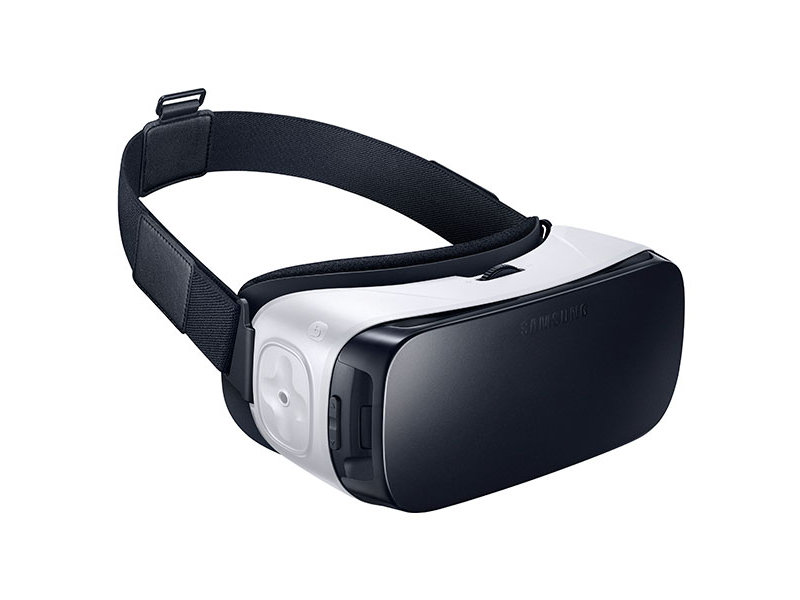 Celebrate Success!
The most highly rated learning piece will win a Samsung VR headset.
---
Also happening
eLearnz Web Summit, 25th September
eLearnz 2018 is a virtual Web Summit that brings together the world's top learning tech speakers with 5 international speakers throughout the day, you can register for all or some of the sessions. There is also a live day pass where you can watch the speakers on the big screen and network with fellow L&D professionals.
---
eLearnz eLab Ticket Pricing
Full price: $995
Earlybird: $795 (available until 10th August 2018)
---


Please note our cancellation policy:
For cancellations on or prior to July 31st, 100% of the conference fee, less booking fees, will be refunded.
For cancellations on or after August 1st but prior to August 31st, 50% of the conference fee, less booking fees, will be refunded.
For cancellations on or after September 1st, no refunds will be issued for cancellations. Substitutions are welcome though!