Description

eLearnz eLab 2017
Trends move so quickly in this digital age. L&D Professionals must keep up-to-date and informed with the latest technology and techniques or risk being left behind. eLab was introduced last year to assist L&D practitioners who were having a hard time keeping up with the latest learning tech and trends. The hands-on workshops allowed them to play with new tech and learn low cost and free tools to help them create engaging elearning. It was a runaway success and we are looking forward to hosting it again this year.

Come along to eLearnz eLab 2017 where you will learn hands-on in mini workshops presented by learrning leaders. Our Master of Ceremonies is learning guru Nigel Paine.
The format
eLearnz eLab is a day of 3 hands-on mini workshops, with the focus on the latest in digital learning trends, technology and design. You will work with local and international thought leaders during these sessions where you will actively create digital learning items. You will go away with up-to-date training methods that you can put into practice immediately back at your organisation and pass along to your team.

Master of Ceremonies
Our MC is Nigel Paine. Nigel is a change-focused leader with a worldwide reputation and a unique grasp of media, learning and development.
The workshops
Prezi – Create, give, and track beautiful interactive presentations as easy as 1,2,3
Welcome to Prezi, the presentation software that uses motion, zoom, and spatial relationships to bring your ideas to life and make you a great presenter. No other presentation platform gives you as much visual storytelling power. Present anywhere, any time, on any device and analyse results, tracking your team's performance in real time.
In this session you will learn how to use a stunning alternative to powerpoint and become a more engaging and effective presenter:
– Create a Prezi using a template
– Edit the Prezi
– Share the Prezi with other participants
Storyline – Engage your Learners with Gamification – facilitated by Jacinta Penn
Articulate Storyline is the industry's favourite software for creating interactive courses. It's simple enough for beginners, yet powerful enough for experts. And it lets you create virtually any interaction you can imagine, in minutes. With the new perpetual version of Storyline, you'll be able to deliver mobile and accessible courses with enhanced interactivity faster.
Gamification, or applying the elements of games to other types of content, is a great way to add interest and engagement to e-learning. Learn what gamification is and how to structure content to apply game dynamics, and see great examples that show you how it's done. Roll up your sleeves and get ready to play!
WalkThru – Software for efficiently creating Visual Instructions for Business – facilitated by Peter Solway
WalkThru, the secret to creating awesome docs, really fast. Purpose built Windows software for fast production of QRCs, Standard Operating Procedures, Training Materials and other user friendly visual knowledge assets for print, presentation and online. Quickly transfer the knowledge of your Subject Matter Experts and IT professionals into precise, easy to follow and reusable documents.
In this session you will learn how to create better looking documentation in half the time:
– Simply and easily screen capture
– Automatically create SCORM, instructions and quick reference guides
Docebo – The LMS you will love to use.
In this session you will upload your learning pieces to Docebo, the world's fastest growing LMS, so we can vote on the overall best learning!
– Register as a Docebo user
– Upload your Prezi
– Upload your screen capture created in WalkThru
– Upload the quick reference guide created in WalkThru
– Upload your Storyline game
– Rate other attendee's Prezi's
– Share one piece of your favourite information on Coach and Share
Drive improvements in your training programme with this user-centric platform. Docebo's cloud-based, SaaS enterprise learning management system is available in more than 80 countries. Established in 2005, Docebo offers a learning ecosystem for companies, their employees, partners and customers for organisations of any size. Customers benefit from a beautiful and modern UI, a scalable pricing model, a robust set of integrations and APIs paired with reliable support, available 24/7.
Celebrate Success!
The most highly rated learning piece will win a Samsung VR headset.
Do not miss this exciting learning and development workshop this year!


REGISTER NOW!
Tickets, $895+gst
General admisssion
Lunch


Purchase a ticket to eLearnz Conference 1st & 2nd August and get a discount off your eLab ticket for 3rd August:
Platinum conference ticket - (get 50% off eLab) pay only $447.50+gst for eLab
Gold conference ticket - (get 30% off eLab) pay only $626.50+gst for eLab
Silver conference ticket - (get 10% off eLab) pay only $805.50+gst for eLab
Please note our cancellation policy:
For cancellations on or prior to May 31, 100% of the conference fee, less booking fees, will be refunded.

For cancellations on or after June 1 but prior to July 1, 50% of the conference fee, less booking fees, will be refunded.

For cancellations on or after July 1, no refunds will be issued for cancellations. Substitutions are welcome though!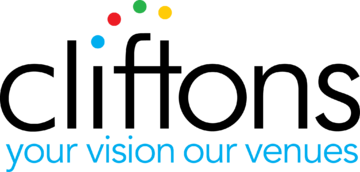 Organiser of eLearnz eLab 3rd August
Connecting Visionary Organisations to World Class Learning Technology
Bloom Learning Technologies are Learning & Development Specialists.  We have people, tools and technology to help L&D professionals get better business results for the companies they serve.  
For news, trends, events and more, visit us at www.bloomlearningtechnologies.co.nz