Description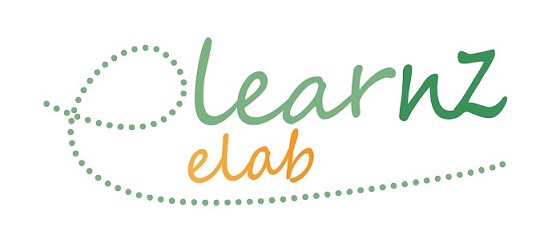 eLearnz eLab 2019

Trends move so quickly in this digital age. L&D Professionals must keep up-to-date and informed with the latest technology, trends and techniques or risk being left behind. eLab's hands-on workshops allow you to get out of the office and take time to play with new tech and learn low cost and free tools to help create engaging elearning. eLab has been a runaway success over the last two years and we are looking forward to hosting it again this year.
The format
eLearnz eLab is 2 days of 6 hands-on mini workshops, with the focus on the latest in digital learning trends, technology and design. You will work with thought leaders during these sessions where you will actively create digital learning. You will go away with up-to-date training methods that you can put into practice immediately back at your organisation and pass along to your team.
---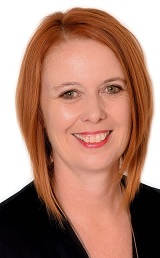 Master of Ceremonies
Rustica Lamb, Bloom Learning Technologies, Founder and Edupreneur
Rustica is a learning designer, edupreneur, facilitator and founder of Bloom Learning. She is also co-founder of the first New Zealand Green School. She is one of NZ's best known learning and development personalities, a trusted L&D advisor and a well respected leader in the industry.

Rustica has 25+ years experience as an L&D Manager, eLearning designer, senior instructional designer, capability advisor, SAP trainer, facilitator, project manager and mentor. She has worked internally and externally with a number of organisations, including: Westpac, ANZ, Ministry of Health, Contact Energy, Vodafone, Ministry of Justice, Mighty River Power, Telecom, Green Cross Health, Orion Health and Morgan & Banks. Rustica held the position of Vice President for the NZATD from 2012 to 2015, and was Practitioner of the Year in 2012.
Rustica travels the world searching for the best people, tools and technology and brings them to New Zealand so that we can all share in the latest trends that make our world and workplaces a better place to be.
---
Create your own Interactive 360 Video, presented by Jacinta Penn, Director, WorkBright
In this short session, you will be able to use the latest in 360VR authoring tools to create your own interactive 360 video.
After a short briefing, you will be given the resources you need to create your own immersive learning on ShowHow. Add hotspots, quiz questions, and branching scenarios in this easy to use drag and drop tool.


Pick a Path is back and better than ever! Create an interactive branching scenario using Twine, presented by Marion Littin, Learning Designer, Bloom Learning Technologies
Research shows that storytelling is a powerful instructional strategy. Twine enables users to quickly create microlearning content via branched stories.
In this session, you will learn how to use simple code to create branched stories. You will then learn to add images and other elements to your story. Twine is not cloud-based, the entire project is stored in your browser cache, so you will learn how to save and share your work. Anything you create with Twine is completely free to use any way you like, including for commercial purposes (Twine is open source and therefore a free tool).
It is strongly recommended that you use Chrome or Firefox browsers.
No More Boring Quizzes! Create attractive quizzes and surveys with Typeform, presented by Marion Littin, Learning Designer, Bloom Learning Technologies
Collecting quality information - whether it be assessment or collecting feedback - can prove challenging, with low or slow response rates. Typeform uses a conversational approach to engage and motivate learners, making the whole experience more enjoyable and easier to complete.
This session focuses on using Typeform to create assessment quizzes.
You will learn how to modify a template to create a quick quiz, then how to create your own from scratch. We will share our quizzes with each other (bring some cool questions!) in order to generate response data. You will then learn how to capture and report on that data. We will be using Typeform's free version.
Become a Game Designer! Create your own multimedia assets in an easy and intuitive way, presented by Marion Littin, Learning Designer, Bloom Learning Technologies
Teaching content via a game is a great way to keep learning fun. With ITY studio it's easy to create engaging learning experiences with 2D and 3D simulations.
This session focuses on building animated games with interactive maps.
You will learn to Integrate maps with clickable boxes in your simulations, resulting in several possible scenes within your module. You will also build a rich and diversified tree structure very simply, for a genuinely interactive training experience. At the end of the session, you will be able to export your game and use it in your own LMS.


Build a microsite for those who don't have an LMS
So you don't have an LMS? Not a problem, making a micro site can function the same way, including reporting on your modules.
In this session you will use WIX to build your site with buttons to each module. You will then create your google form. Next you will learn how to export your storyline or rise file as a web output (or you can simply use the articulate link if you are not going to have high traffic). Using ftp (this is very easy to do!) you will put the web output onto Amazon web services (free web host for low traffic). You will then add the link to the index file of the course to your WIX button and you can now deliver your modules to your learners!
We will also look at tools you can use to create an app from the site as well as using existing wix plugins.


Articulate Storyline - Using xApi within Storyline, presented by Jacinta Penn, Director, WorkBright
Learn how and why to send an xApi statement with an interactive Storyline module. Step by step instructions on how to create an xapi statement using the Storyline trigger. Plus an interactive discussion on why using xApi enables us as learning designers.
Docebo – The LMS you will love to use.
In this session you'll use award-winning and the world's fastest growing LMS, Docebo, and its innovative application Coach & Share, to upload your learning pieces. We will then vote on the overall best elearning!

– Register as a user
– Upload your learning pieces
– Rate other attendee's learning pieces
– Share one piece of your favourite information on Coach and Share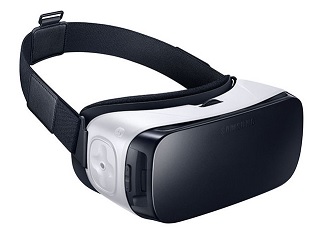 Celebrate Success!
The most highly rated learning piece will win a Samsung VR headset.
---
Also happening
eLearnz Virtual Web Summit 14th May 2019
eLearnz 2019 is a virtual Web Summit that brings together the world's top learning tech speakers with 5 international speakers throughout the day, you can register for all or some of the sessions. This year the live day will be held in Sydney, Australia, where you can watch the speakers on the big screen, ask Q&A and network with fellow L&D professionals.
---
eLearnz eLab Ticket Pricing
Full price: $995
Earlybird: $795 (available until 31st March 2019)
---


Please note our cancellation policy:
For cancellations on or prior to March 15th, 100% of the conference fee, less booking fees, will be refunded.
For cancellations on or after March 16th but prior to April 14th, 50% of the conference fee, less booking fees, will be refunded.
For cancellations on or after April 15th, no refunds will be issued for cancellations. Substitutions are welcome though!




Organiser of eLearnz eLab Auckland 2019
Connecting Visionary Organisations to World Class Learning Technology
Bloom Learning Technologies are Learning & Development Specialists.  We have people, tools and technology to help L&D professionals get better business results for the companies they serve.  
For news, trends, events and more, visit us at www.bloomlearningtechnologies.co.nz