Description
eLearnz Web Summit - the Future of Learning
Tuesday, 25th September 2018
eLearnz 2018 is a virtual Web Summit, with an optional live day pass, that brings together the world's top learning tech speakers. In a world where the rapid pace of technology change affects all industries, the way we learn and adapt to that change is fundamental to our successful future. Bloom Learning Technologies continually scans learning and development trends and technologies around the world to ensure you get the latest tech, tools and thought leaders at eLearnz to drive best practice L&D in New Zealand.
Virtual Web Summit
The virtual Web Summit consists of six international speakers throughout the day. You can watch as many as you like or register to watch all 6 and get one session free! Each session also allows for interactive Q&A. All sessions will be recorded so if you are unable to make it on the day please do register as the recording will be sent to all attendees.

Live Day Pass
The Web Summit live day is an opportunity for the NZ learning and development community to come together to watch the latest in digital learning trends and case studies. This will be held at Vodafone HQ where you will be immersed in big screens. There will be plenty of time for conversation and collaboration that will inspire and invigorate as well as lots of fun to be had, so don't miss this exciting opportunity to get face to face with your peers and learn from these amazing speakers!
---
Master of Ceremonies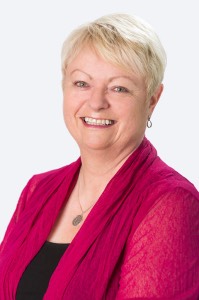 Cheryl is a leadership futurist who sees exponential technologies as an opportunity to amplify our human characteristics. She loves challenging organisations to think differently in order to adapt to a rapidly changing and complex world. This world must consider equity, ethics and social impact as our preferred future.
In 2017 Cheryl was a finalist in the Westpac Women of Influence Awards, in the Innovation and Science category. She sees this recognition as an opportunity to continue influencing young women to grow as leaders and entrepreneurs.
Cheryl has been an award winning principal and is involved in a number of strategic roles and foresight projects. She is currently a Board Chair of the NZ Brain Research Institute, establishment Board Chair of Haeta Community Campus and serves as a trustee for Limitless and Food for Thought Trusts. Cheryl is a member of the NZ Institute of Directors, Association of Professional Futurists and the World Future Society. Her 2018 projects include the curation of a book on Collaboration and co-organising the Future of Learning conference, held in July, bringing cutting edge technology and education together, to consider how humanity and technology will interact in changing times.
---
Keynote Speaker Nigel Paine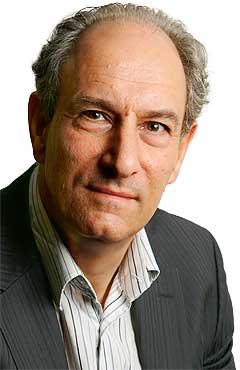 Why learning then won't be like learning now: welcome to the BIG DISRUPTION."
Nigel headed up the BBC's training and development operation, where he built one of the most successful learning and development operations in the UK. This included an award-winning leadership programme, state-of-the-art informal learning, e-learning and knowledge sharingm and one of the most outstanding and well-used intranets in the corporate sector. Nigel left the BBC in 2006 to start his own company, which focuses on leadership, creativity, innovation and e-learning. He works with companies in Europe, Brazil, Australia and the US.
Nigel is a Masie Learning Fellow and has written articles and whitepapers on subjects as diverse as 'creativity in the workplaxce', 'building corporate heroes' and 'the future of e-learning' as well as published several books.
---
Keynote Speaker Donald H Taylor, Chairman, The Learning and Performance Institute UK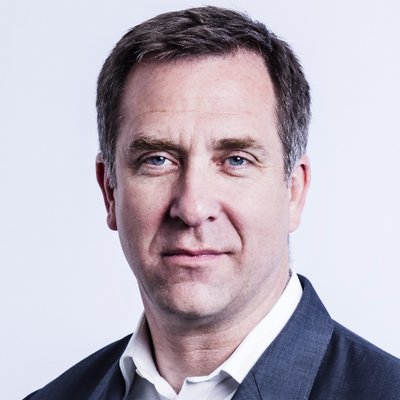 2018 learning results and trends (2018 L&D Global Sentiment Survey)
Donald H Taylor is a recognised commentator and organiser in the fields of workplace learning and learning technologies.
Donald will be sharing the survey results from his annual L&D Global Sentiment Survey on what L&D professionals think will be hot in 2018, with results both globally and from the New Zealand sector. Attendees will receive a copy of the global report.
There are some interesting differences in NZ in trends compared to the rest of the world. Last year personalisation and adapative delivery topped the table, pushing collaborative and social learning into second place. Personalisation is hotter than ever thanks to the possibilities offered by algorithms and artificial intelligence. Microlearning was a hot topic for NZ but that does not mean it is well defined, understood or implemented. VR, AR and AI all featured highly. Are they mature enough to impact mainstream enterprise L&D in 2018?
---
Keynote Speaker Melissa Milloway, Senior Learning Experience Designer, Amazon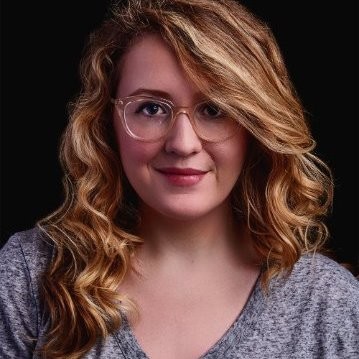 Using xAPI in a VR project - Live case study, Scenes Around Seattle: an A-Frame Virtual Reality Experience Using xAPI
What is xAPI?

What is the xAPI Cohort and its benefits?

Moodboarding for inspiration

A-Frame Virtual Reality framework

Enabling VR scenes in A-Frame for xAPI

Let's see it in action!
---
Keynote Speaker on Artificial Intelligence
Artificial intelligence - The current face of innovation
---
Keynote Speaker Eyal Ronen, Chief Learning Evangelist, GamEffective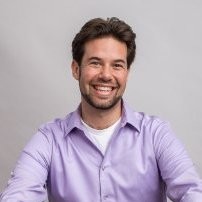 Gamified personalised micro learning based on learner KPIs - case study, Supercharge eLearning with Gamification and real-time feedback
Eyal Ronen, A Ph.D. in Industrial and Organizational Psychology, has been focusing on the training and development world for more than two decades. In recent years he has taken a path that investigates and reinforces the human-machine interface to ensure superior e-learning efficacy.
An award-winning professor, an international speaker, and a true Learning Evangelist, Eyal brings a practical approach even to the most academic topics.
---
Where is the event?
The virtual Web Summit is totally online. Each speaker will have a Zoom room accessed by invitation once you have registered.
eLearnz has partnered with Vodafone to bring you a state-of-the-art venue at their new premises in Smales Farm on the North Shore for the Live Day pass. Vodafone's smart building offers the most technologically advanced environment workplace in the country, a true workplace of the future, and is wireless-enabled, voice and video aware and incorporates virtual reality. Enter into the stunning open air Atrium, which is 5 stories high, complete with cafe and you may not want to leave!
---
Also happening:

eLearnz eLab
Two day eLab, where you can come along and learn the latest technology tools.
---
Join us for eLearnz Web Summit on the 25th September, eLab on the 26th & 27th September, or both events - you'll be surrounded by learning and development professionals from all industries, ready to share their success stories and advice.
Get ready to connect, inspire and be inspired!


---
Register your spot for the Virtual Sessions or Book your Bean Bag for the Live Pass Day now!
---
Sponsorship and Digital Exhibition
To keep the registration cost down, we are offering corporate digital sponsorship. We only sponsor with the best, like minded organisations and we will only be taking one organisation per industry, so get in quick!
Contact: Nicki Turnbull
Phone: 09 363 2827
Email: elearnz@elearnz.co.nz
---
eLearnz Web Summit Ticket Pricing:
(as Web Summit is an international event, payment is in US dollars)
Virtual sessions - US $49 each
Buy 5 virtual sessions and get the 6th free - US $245 total
Full day live pass - US $489, includes lunch
---
Please note our cancellation policy:
For cancellations on or prior to July 31st, 100% of the conference fee, less booking fees, will be refunded.
For cancellations on or after August 1st but prior to August 31st, 50% of the conference fee, less booking fees, will be refunded.
For cancellations on or after September 1st, no refunds will be issued for cancellations. Substitutions are welcome though!