Description
We would like to invite you to the official launch of the Electric Garden project.
Born at the Papakaio School 150th anniversary, the idea to teach digital technologies through vegetable gardening is now going national!
70 schools across the lower South Island have now begun using the innovative Internet of Things (IoT) sensor and accompaning learning resources to get their students out of the classroom and back into nature, while learning the skills of the future.
Principal Gary Shirley with DP Damian Brown have very kindly opened their school and are inviting interested members of the community, teachers, students, farmers - anyone who believes in the importance of preparing our students for the future of work to come and see first hand how modern digital technologies are being delivered in the rural classroom.
Starting at 1pm, guests will be welcomed onto the school, followed by a short address, guests will be guided by students through the classrooms showing different tools in use including the Electric Garden itself.
Guests will then be invited to follow Papakaio students for a short walk through nature, finishing with an afternoon tea served on the lawn at Ian and Gloria Hurst's.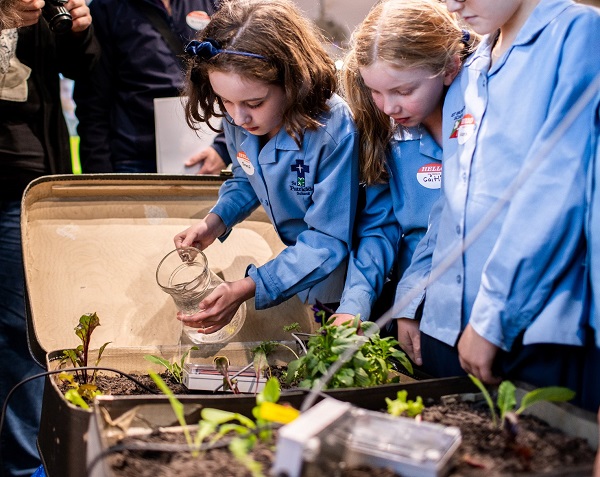 About the Electric Garden: https://www.electricgarden.nz/about-us/