Nice community event created to bring people & families together in a fun-filled & safe place with nice people, great stuff, bargains galore
About this Event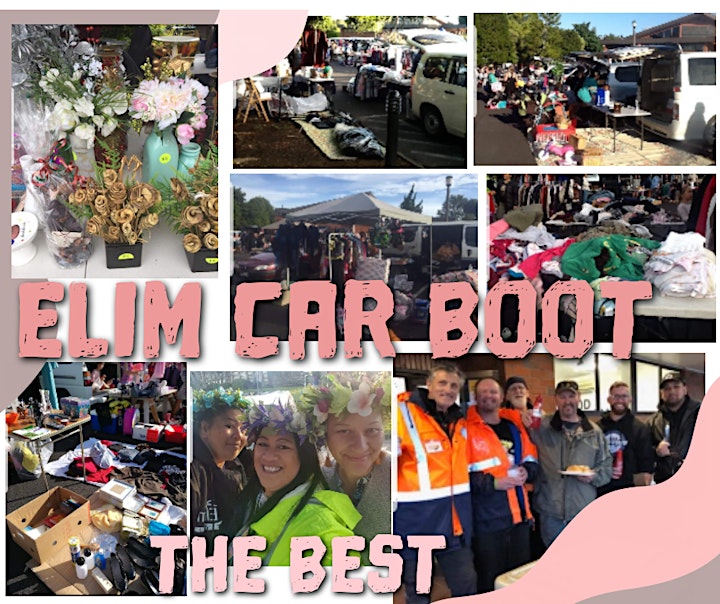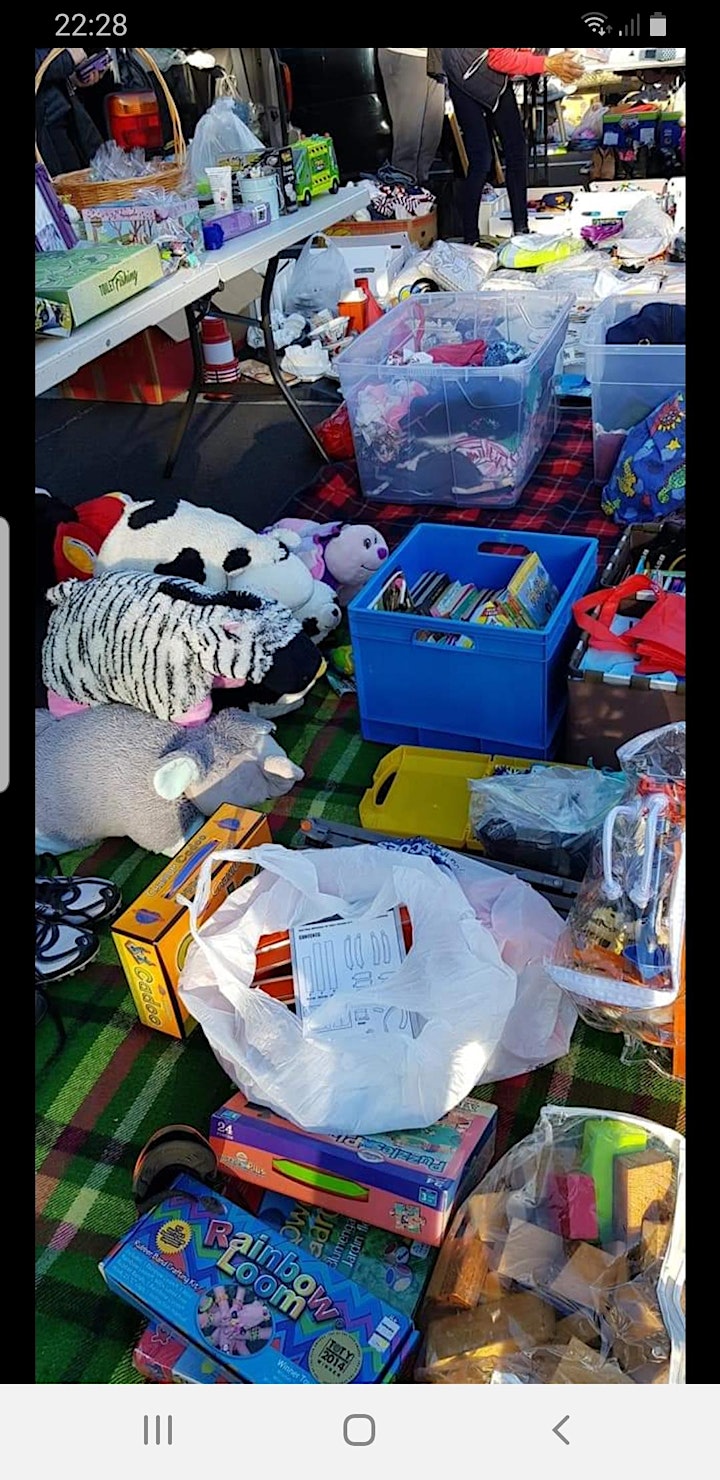 Hi eevryon
Super ampt & excited at our next Car Boot event is up in few weeks on Saturday the 6th February which is Waitangi weekend & again on the last Sat in Feb which is the 27
We will be running Car Boot on the first and the last Saturday of every month except December we are only open on the first Sat.
We will have QR codes and hand sanitisers, we encourage you to use them, reminder, if you have Covid symptoms, please stay home & get better, thank you.
We promote kind, caring and positive behaviour at our event which is important in how we treat each other and our community.
We have yum hot food, sausage sizzle, hot drinks in our food court area.
Our great music brings a fun-filled vibe for all to enjoy.
We have a Facebook page: Elim Car Boot South Sale, all you need to know, just gotta scroll down heaps, thanks.
RESPONSIBILITIES :
ELIM IS responsible for the health and safety of all who enters onto our property.
ELIM holds NO responsibility for damages, loss or theft to private property.
ELIM holds NO responsibility for any conflict that may arise due to any sale of property except for food and drinks.
We strive to eliminate these risks by providing information and support as much as we can.
SELLERS RESPONSIBILITES
- to bring Hand Sanitizers for regular use. (Only this kills both virus and bacteria)
- For all sales, personal conduct and own property whilst onsite.
- Disposal of own rubbish and litter.
- Ensure all goods are cleaned and in good selling condition. No damage, rips or stains.
- Ensure all electrical appliances work.
- Ensure all goods come complete with its accessories needed to fully function such as remotes for tv/DVD player, accessories for food processors, correct plug-in cords etc.
- Ensure all cases have the correct DVD, games and cd inside.
- Must complete a Food Registration form before selling food.
- Must be there by 6:30am to set up ready to go by 8 am. Gates open 5:30am.
- Must stay until closing at 11 am. If you must go sooner, you need to let us know first.
- Bring a large float of coins and $5 notes.
FOOD STALLHOLDERS:
Food registrations forms at the Elim Christian Centre at our Manurewa location.
Follow what's on your form then contact me to book is a MUST.
Must have own gazebo and table.
- Cost: $5 for 2 spaces per 1 vehicle
(This is month-by-month-basis, until we fill up, then its $5 per space. Please get in early, gates open 5.30am)
- Hours: 8am - 11am
- Space: It's first-in-basis, no bookings needed except if you are selling food, then you must book
- You can have 2 or more spaces but you must block these off yourself
- Cancellations: We never do. Rain, hail or storm, we're still on
- Smoking: Not allowed onsite is smoke free zone
- Parking: We have parking on site for those with 'Special Needs'. M
Facebook: For updates and info, please go onto 'Elim Car Boot Sale South
Contact Mal on 02102416617 or Tony 0225434734 or ECC (09) 2680745 ask for Manurewa reception for any queries
'KeepSmilez' 'HaveAHappyHeart', thank you for your ongoing support, hope to see you there from your Elim Car Boot team