Description
The Winter Series will bring insight and inspiration, inviting freshness and growth for the new Spring.
• Get out of your head and into your body
• Understand the emotions that trigger you or hold you back
• Be guided by your intuition and your deepest values
• Align body, mind, and spirit, to live a more purposeful life
The mind does not live in the brain alone, but also in the way the body responds to thoughts and emotions. We are embodied beings and the body holds memories, tensions, fears that can hold us back, plus insights and wisdom to propel us forward. Awareness and mastery of the body is the key to managing strong emotion, overcoming trauma, and transforming triggering experiences into opportunities for growth and connection.
"As we dive deeper and deeper into our own psyche, we end up in the body" - embodiedemotion.com
In this series, we combine grounded science with personal experience of the body-mind to:
• Open up awareness of hidden emotions
• Make peace with strong emotion
• Integrate uncomfortable polarities within you
• Learn to trust your intuition
12 Aug: Discover Your Intuition
19 Aug: Understand and Manage Strong Emotion
26 Aug: Use Altered States for Personal Growth
2 Sept: Follow Your Pleasure and Live Well

Sign up for all four, for just $40, to gain deeper personal insight, and connect with a community of like-minded people.

Session 1, 12 Aug: Discover Your Intuition
This session will open up new perspectives on everyday challenges and choices. Where trying to think things through leads to contradiction, anxiety, and doubt, the tools you learn will help you find solutions that are comfortable, and aligned with your personal expression, relationships, and deepest values.
We have some interesting neuroscience that supports, cognitively, what you know already - that the gut and the heart are key to making good decisions.
We have experiences where you can feel the decision-making power of the body.
And we draw on the personal experiences of our people to make it real.

Session 2, 19 Aug: Understand and Manage Strong Emotion
This session will bring insight into why you feel what you feel, and tools that help you be comfortable with strong emotion.
We table the science of attachment, trauma, and how we carry emotion in our bodies.
We provide a lived experience of how conscious awareness and actions can unmask hidden emotions, change how we feel, and bring peace to conflicted thoughts.
In the stories shared, you will know that you are not alone.

Session 3, 26 Aug: Use Altered States for Personal Growth
In this session we explore naturally occurring altered states that bring awareness, insight, integration, and healing. We will also discuss the power of psychoactive substances in therapy: MDMA for trauma, and psychedelics for entrenched depression. State-of-mind, I argue, is our most powerful tool to make peace with our past, and to manifest our future.
Hear about government sanctioned trials of MDMA and Psilocybin, and understand the physiology of altered states.
Experience shifting states-of-mind by natural means.
Share the experience and see how your state-of-mind influences relationships, and quality of life.

Session 4, 2 Sept: Follow Your Pleasure and Live Well
Consider the possibility that you can follow your pleasure to live a meaningful, fulfilling, moral life. Find ways to experience a deeper sense of pleasure. Empower yourself to let go of displeasure. Allow your life to be guided by the "Pleasure Principle".
Understand the philosophy and psychology of pleasure.
Take a personal journey into the possibility of living your pleasure.
Hear stories, and find inspiration in a community of people with the same vision.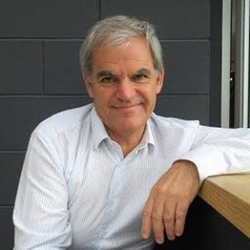 Hamish Kempthorne set aside an engineering career to do what he loves – supporting people to live freely, authentically, without fear. He studied embodied counselling, coaching, massage, and clinical hypnotherapy.
Hamish has a therapy practice in Hillsborough (embodiedemotion.com), offering Embodied Emotional Therapy, emotional bodywork, and coaching in readiness for relationships. He has a special interest in those struggling with anxiety and the effects of trauma.
He hosts this event and a regular massage exchange, and offers his home as a venue for personal development workshops, and conscious and community events. "I love to foster deeper connection between strangers, in the hope of creating a more connected world. Please join me".