Sales Have Ended
Ticket sales have ended
Thanks, we'll be in touch soon!
Sales Have Ended
Ticket sales have ended
Thanks, we'll be in touch soon!
Description
Are you emotionally intelligent?!
Ignite your Full Potential by harnessing the
Extra-Ordinary power of your EQ
Improve your Health, Wealth, Relationships, Career and Life.. all while making a massive, positive difference for the Planet!
28 webinars - 28 experts
What effect do emotions have on the human body and the environment?

Can negative emotions create chronic illness?

Is our EQ and heart mind more important than our IQ and head brain?
All these questions and more ARE ANSWERED on this event!
"I am enjoying listening to each presenter. Something new surfaces every time, a new angle, a way of saying it differently that has a new impact on human systems integrity, alignment, rapport.
I am also thrilled to hear voices from around the world speaking to the collective issue of human well being and harnessing the gift of our human potential.
The benefit of Premium package allows me to read and reread, listen and listen again, this helps gain more insight, catch the little bits I didn't get the first time.
I would select every presenter for their part in enriching my awareness, EQ and well being".
Roshanna
What is EQ - how can it transform your life?
Do you know every human being is born with an inbuilt 'emotional intelligence' system which has a very specific purpose... to keep you happy, healthy and on track in life, so you can experience your natural state of joy, peace and success... and fulfil your unique life purpose?
Are you happy? Are you healthy? Are you fulfilled? Are you living your best life?
This webinar series with 27 world experts in emotional intelligence is designed to help you develop and use your inbuilt emotional intelligence to uplift and transform your life on multiple levels:
Whether you are looking for help with your personal relationships, career, children, parenting, finances, health or direction in life, this series will look at how allowing your 'heart mind' and 'gut brain' to guide you in life can transform your daily experience from struggle, self-sabotage and road blocks to ease, flow and success.
How does that sound? Could you do with a little more harmony and success in your life?! Most of us could!
"I have really enjoyed these seminars because it is very clear the care, consideration and love Kim has given to organising this event.
I find this inspiring because I know there is another individual out there who cares greatly for others and wants to share her knowledge and passion.
Thank you so much Kim for all your time and effort. It is easy to see that you have put an enormous amount of energy into this telesummit - but from my end the results are worth it! Thank you". Renee
Presenters and Seminars
Scroll down the page for a brief outline of all seminars
or click here to see a FULL OUTLINE including
the extraordinary $1876 value you can receive... for only $147!
Only until 30 September! Register above.
Register at top of page
I want to tell you how deeply grateful I am that you have brought all these extraordinary presenters together, and for providing a free option. I have been going through some challenging times due to chronic illness, but now I know that I can move beyond this situation in my life.
I want to thank you and all your presenters for helping me to shift my perceptions. I have great hope for a brighter future. All the presenters have shared profound information which I am so very thankful for.
I particularly resonated with Manjir Samanta-Laughton's information. I have always been curious about our Universe and I found my heart doing loopty-loops as she shared the truths of how our being is so intimately tied to everything.
I am enjoying the grow I feel happening in my essence. In humble gratitude, Collette
Launch Webinar
This webinar is on free replay until 30 Sept - you will automatically receive the download links once your register for the Summit.
mBraining: Learn how to use your multiple brains to do cool stuff'! mbraining is an exciting and groundbreaking technique which reveals how we have three complex and functional brains - heart brain, gut brain and head brain - and how we can harness and integrate these multiple brains for greater success, wisdom and happiness.
Free and paid options available!
Click here for detailed event outline
Full Event Outline
Personal and Planetary Transformation
Activating the Global Heart
Howard Martin (USA) Executive Vice President, HeartMath
The Global Coherence Initiative led by HeartMath LLC is an extra-ordinary science-based project with the goal of uniting people through heart-focused care to shift global consciousness from instability and discord, to balance, cooperation and peace. Learn how you can help activate the 'Global Heart'. Full details.
Emotions: a catalyst for transformation
Gabrielle Loomis (USA) Intuitive coach, speaker and educator
Learn how to connect to your emotions as a vehicle for personal transformation. Gabrielle will guide you through her unique three step process to turn your blocks into your brilliance so that you can live your life perfectly aligned with your highest vision. Full details.
Liberating emotions for Joy
Alan Davidson (USA)
Founder of Through your Body
Liberate buried, denied and dis-owned emotions stored in your body, heart, mind, and energy grid to experience true Joy! Find out which emotions are trapped in your chakras and discover the #1 thing keeping your from living a happy, healthy, prosperous, and enlightened life. Full details.
EQ, Black Holes & Quantum Physics
Dr Manjir Samanta-Laughton (UK) Medical Doctor, Author of Punk Science
Hear the cutting edge science of black holes and global breakthroughs in physics and how they relate to your life. Manjir will show you how the Law of Attraction is now being superseded by a deeper truth and how this could be the most liberating principle you could ever learn in your life. Full details.
EQ, Soul Development and the 'bigger picture'
With Laura Clark (NZ) Healer, Astrologer, Teacher and Speaker on Ageless Wisdom
How does our emotional body relate to our Soul development and the evolution of man, the planet, the universe? Without emotional intelligence, evolutionary pathways toward greater wholeness cannot be achieved. Learn how EQ fits fits into the whole, and the existence of a much bigger picture and purpose for mankind than you may ever have imagined! Full details.
Soul Intelligence
With Sylvia Shanti Vowless (NZ) International Spiritual Educator on Ageless Wisdom and Soul Education
As the collective Soul of humanity stirs, it finds itself at a turning point in its evolution. Spiritual progress is severely limited, even impossible, unless we identify and clear emotional blocks, which act as impenetrable barriers to our dormant ability to tap into our Soul Wisdom to find our Soul Purpose and activate our latent 'superhuman' Divine abilities. Full details.
Health and Emotions
Breaking down your Heart-Wall
Bradley Nelson (USA)
Author / founder of the Emotion Code
Your heart is the core of who you are and source of all your creativity. If you have unconsciously created a protective 'Heart-Wall' you'll end up suffering because the core of you is literally surrounded with negativity. Learn how you can clear your Heart-Wall to finally realize ultimate health, happiness, love and success. This discovery is revolutionizing the field of energy medicine and changing everything we know about happiness and abundance. Full details.
The Anatomy of Emotions
Kim Knight (NZ)
Body Intelligence and EQ expert
Kim will explain exactly which emotions (both positive and negative) are stored in which organs, and how we are all born with an inbuilt 'Body Intelligence' system designed to maintain optimum wellbeing - which most people unknowingly shut off by the age of 7 years. Discover why your health and happiness depend on good emotional management and turning your body intelligence system back on! Full details.
The biology and alchemy of emotions
Gilles Marin (USA)
Chronic illness and health expert
Learn the biology and alchemy of emotions, the five intelligences of the mind and how we can learn to use 100% of our intelligence (intuition, instinct, intellect, practicality and emotions) through practicing and decoding ancient Taoist meditation formulas. And learn how you can determine your career through understanding your intelligence type. Full details.
The Emotional Intelligence in Physical Illness
Richard Moat (NZ)
Founder of Moativational Medicine
Richard's seminar will reveal exactly how your emotions influence your health, with stunning examples of the simplicity of the assessment and remedy of the emotional undercurrents that give rise to unwanted physical symptoms. He will share some of the tools needed to explore the influence of our emotions in the make up of a physical illness, as well as ways to dissolve these emotions and trigger a return to wellness, sometimes instantly. Full details.
Healing from an Emotionally Intelligent perspective
Dr Katka Novakova
(USA)
Medical Doctor, Naturopathic Physician
Dr. Katka will share how to use your physical symptoms as a guiding light to heal. By stepping out of the place of judgment that "I am broken", and something is wrong with me because I have this illness into "I am whole" and my physical symptoms are a manifestation of an imbalance (on any level – mental, emotional, physical or spiritual), we open the door to a profound and lasting healing! Full details.
Health and Healing
Emotions, Health and Happiness
Jasmina Kovacev (NZ)
EFT / EQ Expert for Cancer Recovery
Jasmina will cover 7 core reasons why we need to pay attention to our emotions if we want to avoid illness or recover our health, and explain which emotions are urgent and need resolving immediately. She will take you through a hands-on experience of EFT tapping to resolve old emotional pain and hurt. Full details.
Your Healing Psyche
Rob van Overbruggen (NL)
Stress, chronic illness and EQ expert
Rob shares powerful insights on the natural healing power of the psyche and core psychological principles people have used to cure themselves seemingly miraculously from illnesses such as cancer, principles which have been scientifically researched and proven to work. Full details.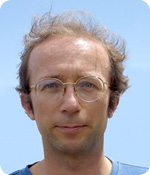 Heart Breath for Heart Intelligence
Daniel Astinotti (NZ)
Founder, Heartbreath Institute
Daniel will share the results of his science-based research on Heart Intelligence and explain why measuring Heart Rate Variability (HRV) is such a reliable and easy way to measure and manage stress. Learn why it is essential to know how to bring your heart and breath into coherence. Full details.
Emotional Eating - Kicking Cravings
Brittany Watkins (USA)
Founder of the Skinny Genes Program
Based on leading edge science that shifts your DNA to produce hormone levels that support a healthy weight, the 'work', insights and clearings found in Brittany's 'Skinny Genes' program can make the difference between keeping or losing those extra pounds. Full details.
Financial Intelligence
FQ - Financial Intelligence
Trish Love (NZ)
Founder of Love to Grow
Trish will show you how to diagnose the underlying causes of your money style, understand your own financial belief system and 5 simple actions to improve your financial situation. Plus show how to shift your financial actions from "survival" to "sorted" in an easy, practical way. Full details.
EQ in Relationships
Secrets to Healthy Relationships
Andrea Adams Miller (USA)
Founder of "REALationships
Andrea will reveals some of the most amazing secrets to ULTIMATE Healthy Dating and Healthy Relationships which you can start implementing RIGHT NOW. She will share how Emotional Intelligence is a key factor in manifesting the love and happiness you have always desired to last a lifetime. Full details.
Quantum Intimacy in relationships
Adriane Von Strauch (NZ)
Love Coach and QI Expert
The relationships we share with loved ones offer us the greatest potential for pleasure when we accept that within us lies the resonance of LOVE... an extra-ordinarily powerful energy which has the potential to heal deep-seated existential or emotional hurts accumulated through karmic and childhood traumas. Adriane will reveal how you can create Quantum Intimacy in relationships with yourself and others. Full details.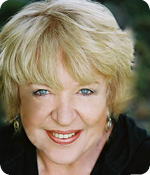 Victory over Verbal Abuse, Mental Anguish and Emotional Pain
Patricia Evans (USA) Verbal Abuse Specialist, Author, TV and Radio personality
Except for name-calling, many people don't recognize verbal abuse - especially when it comes from a person they believe loves them or from a person they perceive as an authority figure. In her seminar Patricia will dispel the myths around what does and doesn't constitute verbal abuse so that you can move out of mental anguish and emotional pain to find inner trust, self-confidence and self-worth.
Full details.
EQ in the workplace
Joyful Empowerment in the workplace
Pat Armistead (NZ)
The world's first Joyologist
Joy in the workplace would have once been considered an oxymoron. Not so today – how people feel is pivotal to workplace performance. Creating and sustaining high performance is about managing emotional states. People thrive in an environment that provides recognition and appreciation of who they are at their core. Full details.
Self Intelligence - JOLT your Life!
Steve Hill (NZ) Co-founder of Mind Warriors & the JOLT Challenge
Self Intelligence is made up of self-awareness and self-management: increasing awareness and having tools to better manage who you are as a person will allow you to get more out of your experiences and create a more successful life for yourself and others. This is exaclty what The JOLT Challenge program has done for thousands of people from all walks of life. Full details.
Using EQ to set SMART goals
Anna Stevens (USA)
The EQ and Happiness Maven
Anna will share her 4 extraordinary strategies for setting and achieving desired goals and success, which enabled her to move from being abused, homeless and not speaking a word of English, to being one of America's top success coaches - in under 3 years! Explore how you can become more effective and productive at work and in personal life by setting S.M.A.R.T. goals. Full details.
EQ in Education
How EQ unlocks great education
Joshua Freedman (USA)
Author and COO of 6 Seconds
In this interactive webinar you'll consider your goals for education and how these can be more effectively met. Joshua will explore an evidence-based approach to social emotional learning, blending rigorous metrics with brain-based methodology, which gets to the heart of why, how, and what, and how Social-Emotional Learning works. Full details.
Raise emotionally literate children
Ilene Dillon (USA) The Emotional Pro
0-7 years are the core years of primary emotional learning, and incomplete emotional learning leads to a lifetime of repeating those first 7 years! Ilene will show you how to discover the 72 Hour Rule, the Two Saddest Words in Any Language, and how to use mistakes for greatest benefit. She has tools, processes and powerful principles to help you raise incredible, emotionally-balanced children! Full details.
Accelerate Emotional Intelligence with Natural Intelligence
With Bex Cashman (NZ) Author, Creator of Goodbye Sandfly & Mind of a Guide (NZ)
Natural intelligence is the accelerated uncovering of emotional intelligence through awake interaction with our natural world which is inherently supportive of emotional intelligence not only by modeling it, but also giving us oceans of energy, healing and teaching. Bex will outline the Five Levels of Connection to immediately download energy and wisdom from your surroundings. Full details.
Why am I sick? Emotional secrets behind healing
Richard Flook (CAN) Master Trainer and Originator of the META-Healing Process
In this seminar Richard will share with you this simple yet breathtaking shift in thinking that caused him to create the META-Healing Process, a system that can use any therapeutic practice to assist a client to heal, quickly, effectively and with seemingly minimal pain. Full details.
Please register at top of this page
In order to give you as much value as possible....All Premium registrants will receive $750 worth of bonus gifts from the presenters, plus entry into the $10,000 prize draw pool which includes private coaching sessions and online training programs.
Organizer of Emotional Intelligence Online Telesummit