Energylight presents: Live Keynote + Q&A with NASA scientist Robert Soler
About this event
ABOUT EVENT
Date: Thursday 18th November at 10am (New Zealand Standard Time)
Eventbrite link: https://www.eventbrite.co.nz/e/energylight-presents-live-keynote-qa-with-robert-soler-tickets-173064028167
Tickets: General Admission (Free)
AUDIENCE
This event will suit those with an interest in:
Healthcare engineering
Hospital construction
Medical equipment
New hospital architecture
New medical technology
Wellbeing in healthcare
Circadian rhythm
Human Centric Lighting (HCL)
Architects and designers of medical facilities
ABOUT ROBERT
Robert Soler is a co-founder of BIOS Lighting. Prior to BIOS, his most prominent work was at Kennedy Space Center, where he helped design and build the first LED light to implement a circadian lighting system to synchronize astronauts to a 24-hour cycle on board the International Space Station (ISS).
He holds a Master's Degree from the Lighting Research Center at Rensselaer Polytechnic Institute and has received a fellowship from the National Science Foundation (NSF) for investigation in circadian lighting paradigms.
He currently serves on the light advisory committee for the International WELL Building Standard.
Register to hear Rob's insights into biological light in healthcare.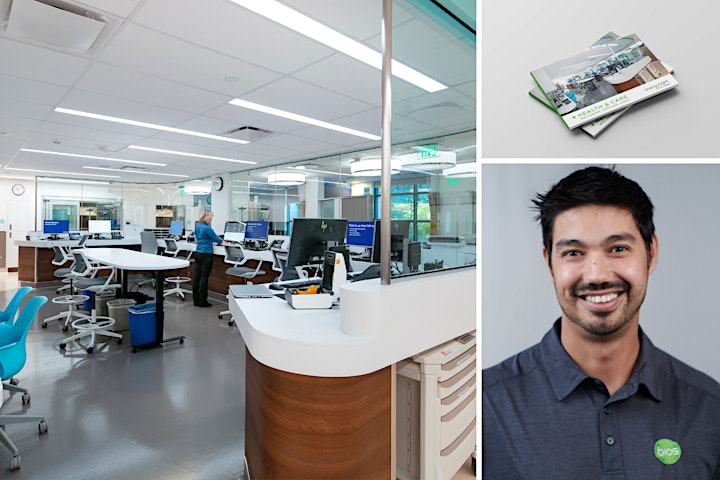 Join Energylight as we delve into the healthcare industry in New Zealand and share some exciting developments in technology (both abroad and locally). Patients and healthcare staff are a key facet in our nation's wellbeing and given the current COVID-19 pandemic, this has made it even more apparent. At Energylight we are continually looking at ways to better the wellbeing of those who use our products.