Description
The NZ Data Science + Analytics Forum are excited to bring you an event that highlights different ways that Analytics can be enhanced to drive better outcomes for an organisation.
Come along to hear storys demonstrating enhancements across all the different aspects of an analytic environment - technology, process and people.
Tim Roberts, Senior Analytics Consultant, Stellar Consulting - "Overhaulin Analytics"
Tim will speak about the process of redoing analytic reports and systems, giving some hints and tips along the way. Generation Asset reporting for a major utilites company will be used as an example, using Microsoft Azure Data Lake and Azure Databricks Technologies.
Tim is an Analytics professional who has over 10 years' experience with Analytics projects, and leading Business Intelligence and Analytics Teams.
Helen Anderson, Technical Consultant, Xero - "Migrating from SQL Server to AWS Aurora"
The scale and nature of analytics at Xero is changing and the platforms that fuels advanced analytics and data science need to change with it. Helen will talk through the architecture, workflow, improvements in ETL, and some of the challenges involved in building a new platform and migrating 50 users from SQL Server to AWS Aurora.
Helen is a Technical Consultant on Xero's BI team supporting the analytics community by building custom data sets, operational support and building solutions that support their work.
Mike Sherwin, Head of Data and Analytics, KiwiBank - "How Agile and Data Analytics come together"
Mike will take you through the transformation that Kiwibank has been through with it's Data and Analytics team, highlighting what's worked and more importantly what hasn't worked.
Mike is the Head of Data and Analytics at Kiwibank, where he has been for the last 5 years. Mike's focus is getting the best out of his team and turning the dial on Data and Analytics.

This event is free of charge and sponsored by Stellar Consulting.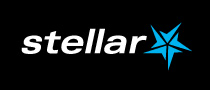 Thank you to Xero for providing the Venue.

We look forward to seeing you at this exciting event,
The NZ Data Science + Analytics Forum commitee
Please note: The event is free but requires a booking. Due to the limited number of seats available, we recommend that you book early and request that you make this unique opportunity a priority. If after booking you are unable to attend, please cancel your booking so that others can attend.
Organiser of Enhancing Analytics - Wellington

The NZ Data Science + Analytics Forum is a community of over 2,000 professionals who apply analytics to solve business problems. We explore analytics and data science across different industries, and seek to have a positive influence in New Zealand. We formed in 2013 (under the name New Zealand Analytics Forum which then changed in 2019) and gather together on a regular basis in Auckland and Wellington along with less frequent meetings in other centers. Our regular events are open for anyone to attend for free.