Enrolment 2022 Webinar ~ Wellpark College of Natural Therapies
An online Fact-finding event for 2022 Enrolments ~ Bachelor of Naturopathic and Herbal Medicine
About this event
If you have an interest in Wellness and Natural Health and would like to pursue a career in this ever-growing industry then join us for this short Webinar.
Hear from the head of our Naturopathy and Herbal Medicine faculty about:
What you will learn on the 3 year Bachelor Programme.
What career pathways this qualification can lead to.
How you can study with us ~ on campus or remotely.
What you will learn in our Student Training Clinic.
Time tables.
Fees Free and Study Link Loans
The Enrolment Process.
Q n A Session
The second half of the Webinar is open for you to ask as many questions as you need to. We fully understand that enrolling to study is a big commitment in time, money and energy. We want to give you as much information as possible to help you choose if studying for a Bachelor of Naturopathic and Herbal Medicine at Wellpark College is the right decision for you.
Register to attend the Webinar and we will send you the Zoom link to join the session 24 hours before we go live.
If you can't make the Webinar we will be holding an on-campus Open Day on Saturday 11 September from 2 pm or you are welcome to call or email our Enrolments Advisor for a chat. Contact us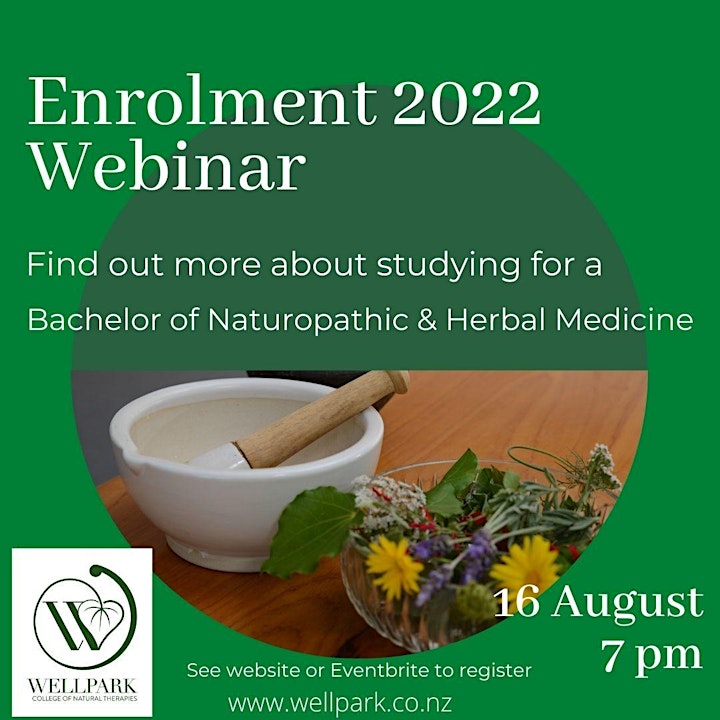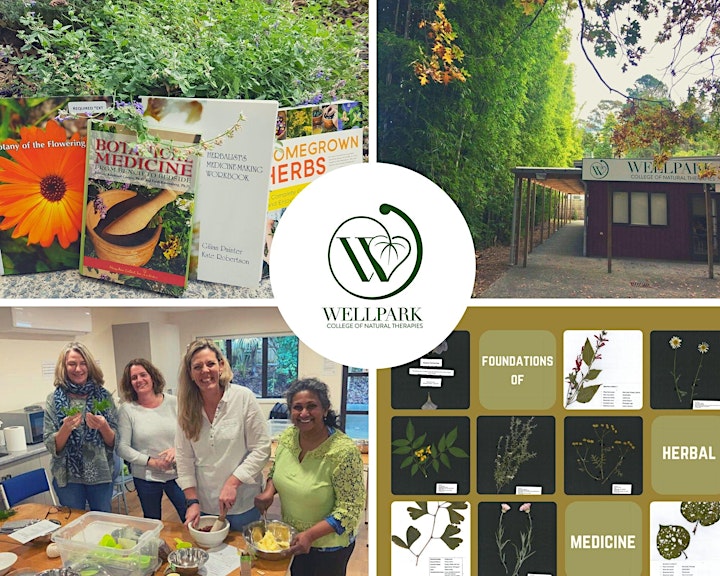 Organiser of Enrolment 2022 Webinar ~ Wellpark College of Natural Therapies
About Wellpark College
As New Zealand's leading natural therapies tertiary provider we have a lot to offer. We are a NZQA-registered private training establishment. We offer tertiary education in , Herbal Medicine, Naturopathy, Massage and Nutrition.
 Our College is widely known for its award-winning tutors with many of our programmes structured to combine technical knowledge with high levels of personal development. Wellpark College is proud of the high calibre of our tutors and academic staff, offering academic excellence and robust industry experience in one of Auckland's finest suburbs.
 The future for natural therapies is exciting. The use of natural medicines is growing annually as individuals take responsibility for their health and well-being. The more paternalistic models of medicine are being challenged. The first goal for natural therapies students is to find out how to manage their own physical health, mental well-being and spiritual awareness.