Description
Come celebrate entrepreneurship during GLOBAL ENTREPRENEURSHIP WEEK
Venture Centre's monthly entrepreneurs meetup gathers together local entrepreneurs, mentors and entrepreneurial
champions informal networking and sharing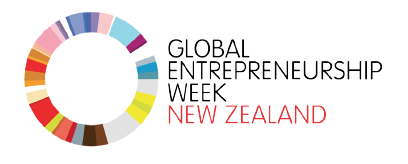 ---
What is happening in November?
The year is kinda wrapping up... and it's time to celebrate the projects we've been working on, the wins and the challenges we've met along the way
What's more ... it is Global Entrepreneurship Week
Let's join millions of people in over 160 countries as we celebrate GEW November 14-20, 2016.
And the usual open mic, to share ideas, needs and wants...

A free event - drinks and snacks supplied thanks to :



---
Entrepreneurs Everywhere is your monthly catch up to:
• share ideas within and across the local entrepreneurial & creative communities
• find out about the programmes, events and workshops available to support and enrich your journey

• meet up with the new people in the creative, communication, tech and startup community in the Tauranga area
• ask questions, get answers about things that matter to you.


---