Every Body Is A Treasure Exhibition - Mandi Lynn + Golden Shield Maidens
Description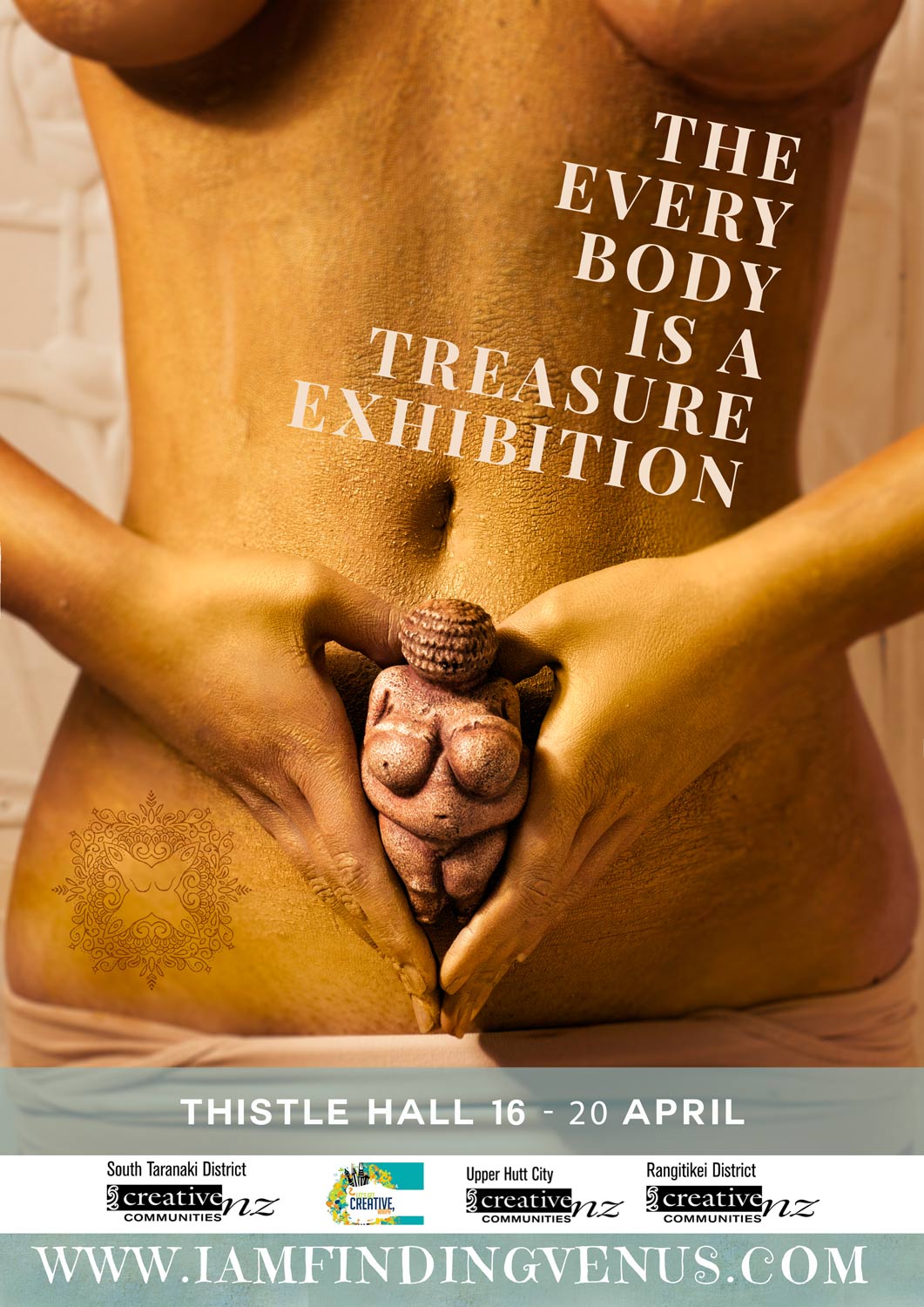 For the Past 2 years, Mandi Lynn has traveled the country capturing images of willing women who agreed to be covered in Golden Clay. The idea was to create an exhibition of 600 images that was a counterpoint to the 600 photoshopped images that our daughters see each day.
She is gaining on the halfway mark. This exhibition is a stop on the tour to complete the project.

You are invited to celebrate the journey not just the destination.
Join us for the opening night festivities and storytelling
Have your words become part of the mixed media piece being created as the exhibition travels and takes form.
Become part of the exhibition by getting inducted into the Luscious Order of Golden Shield Maidens
Join us for one of the workshops that are part of the exhibition.
Body shame is one hurdle that often keeps people from fully exploring their creative possibilities and the Every Body is a Treasure Project is a challenge to everyone who sees it. Your experience of it will give you insights as to your own internal biases and narratives about what makes a body valuable.
Organiser of Every Body Is A Treasure Exhibition - Mandi Lynn + Golden Shield Maidens
Photography is Mandi's 3rd career.  First a U.S. Naval Officer, then an obstetrical nurse, and for the past decade an internationally award-winning photographer.   Mandi is self-taught and believes it is never too late to heal your creative wounds and strike out on your creative path.