Description
Objective: Understand how a building can be a tool to drive change in future buildings.
Abstract:
Lessons are learned on every building project. The stories generated on these projects are rarely told, but when put to use can be a powerful tool to drive change in future buildings.
Communicating the lessons behind exemplar buildings can accelerate uptake of better ways of building and share the stories of those who created them. It can also promote the people and companies that helped deliver the project. This workshop outlines core elements of building-focused communication campaigns, using two case studies:
An Auckland family home with an online campaign that attracted attention from tens of thousands of people all over the world.
A South Island tourist accommodation facility that aims to inspire, teach and empower the thousands of visitors it will host each year.
The session will include practical exercises to help attendees understand how to leverage their own projects as powerful agents of change. The workshop is for people leading exemplar building projects, members of the design and build teams, and those who will manage such buildings once complete.


---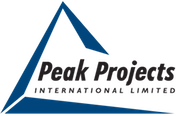 Event sponsored by Peak Projects International Limited and organised by Southern Sustainable Building.