We're part of the Kapiti Arts Trail, and our exhibition spans a month which includes the Arts Trail weekends
About this event
We're part of the Kapiti Arts Trail, and our exhibition spans a month which includes the Arts Trail weekends. Gallery hours: 10.00 am to 3.00 pm, Thursday to Sunday
A dozen art and craft groups meet regularly in our Raumati Beach workrooms – weekly, fortnightly or monthly, to suit participants. Our Gallery displays members' work in exhibitions that change each month, and we often feature guest artists.
Arts and Crafts Shop ALSO part of the Arts Trail: 20 Raumati Road (next door to Raumati Road Pharmacy)Our shop has an astonishing range of hand-crafted items for sale. Close to specialty shops in Raumati Village, and near the beach, it's a great place to find the perfect, locally made gift, or an artwork or craft item to treat yourself.
Join us to enjoy your crafting and artistry in good company! Join Kāpiti Arts And Crafts Society now. $90.00 annual subscription = less than $3.50 per fortnight
www.kapitiartsandcrafts.com/joining
Society members can participate in as many or few groups as they choose for their modest annual sub. The Shop and Gallery are run by volunteer members, who are welcome to submit items for exhibition and sale.
Find us on Facebook: https://www.facebook.com/kacs1992/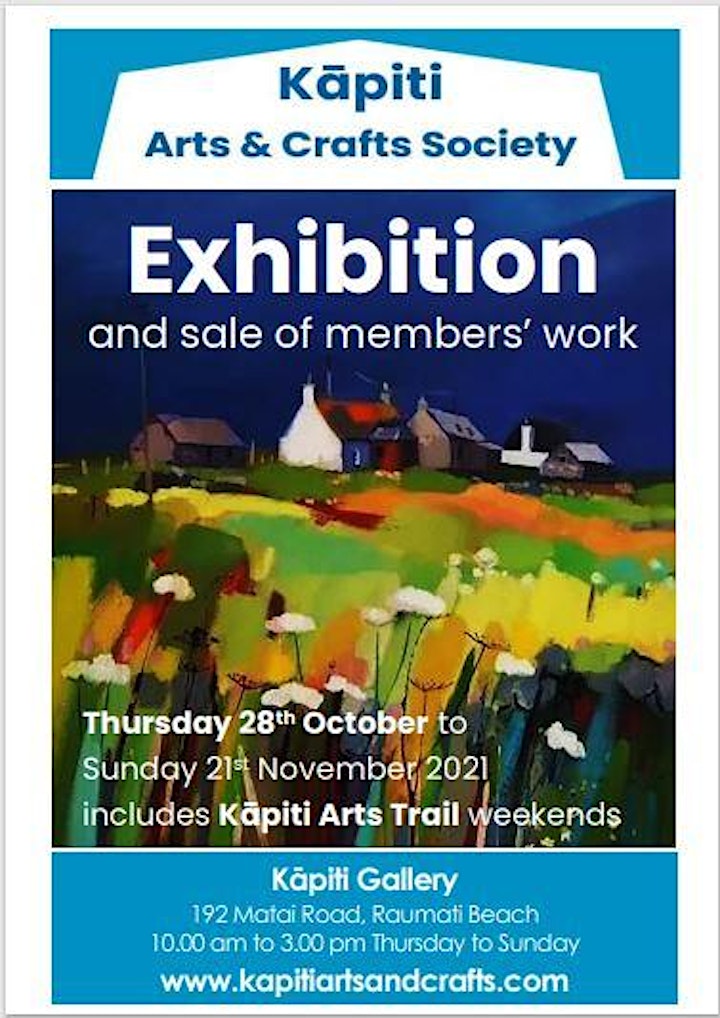 Organiser of ExhibItion and sale of members' art and craft