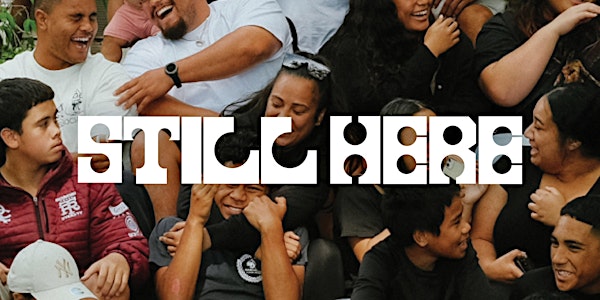 Exhibition Opening : STILL HERE
Still Here is a documentary series about the remaining Pasifika families still living in the inner-city suburbs of Auckland.
About this event
Through the eyes of Pacific youth and their families, STILL HERE celebrates the small but mighty Pasifika community in inner-city Auckland who remain despite decades of rampant gentrification. Through moving image and portrait stills, this project weaves intergenerational stories of family, community and culture dispelling the myth that "all the Islanders have left." While these four episodes and twenty portraits only capture a slice of the community, we offer it as a love letter for those that came before, those who stay and for our future generations.
Although this project focuses on the legacy of Pacific families in the inner-city, we pay our respects to mana whenua as the enduring custodians of the lands and waters upon which this series was filmed.
We recognise that sovereignty was never ceded and honour with gratitude their sacred spiritual connection and stewardship over the areas now known as central Tāmaki Makaurau.
For Pasifika, as Tangata Tiriti, we must strive to be in good relationship with our Indigenous whanaunga past, present and future. Tino Rangatiratanga, Mana Motuhake and Land Back, always.
Made by FOUR AND FIVE FILMS for RE:NEWS (TVNZ) Funded by NZONAIR.