Description
An amazing opportunity to bring change to your life and health!
In this weekend workshop Yuan Tze, world-renowned Qigong Master, teacher and healer, will shed light on the root causes of many health problems and help you gain insight on how to deal with them.
Who is Yuan Tze?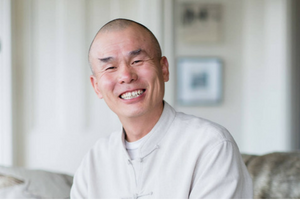 Born in China and now residing in New Zealand, Yuan Tze is one of the most skilled and masterful Qigong Masters in the world. As a boy Yuan Tze lived in monasteries in China, studying the ancient art of Qigong (see below). Yuan Tze was blessed to be taught by many different high-level masters in China over his years of training in various disciplines, including Traditional Chinese Medicine, Buddhism, Confucianism, Daoism, Traditional & Modern Qigong, Folk Qigong and Folk Medicine.
The application of these valuable teachings helped him reach a profound understanding about human life and health, a level of self-mastery often referred to as 'realization' or 'wisdom', where the consciousness is elevated beyond the average or normal level of human function.
Yuan Tze dedicates his life now to travelling the world teaching Ren Xue and Yuan Gong. This is his first visit to the UK.
Through dedicated practice, which Yuan Tze writes about in his many books, and teaches through in-person and online trainings, one is able to elevate one's consciousnesss to become 'more than the sum of the parts'. This is reflected through Yuan Tze's school of wisdom called 'Ren Xue' which means 'Human Life Science' - the science of becoming a true human being. When one reaches such a state of wisdom, illness is dissolved, the consciousness expands and life takes on a new meaning.
Just being in the presence of an authentic Qigong master such as Yuan Tze is not only a life-changing experience but a rare opportunity which should not be missed.
This is an amazing opportunity to bring change to your life and your health. During this two day workshop, a variety of activities will be conducted. Through lectures, workshops and healing sessions you will be able to gain more clarity on life, make progress in your consciousness and see life with a new light.
"I cannot tell you what a blessing it is to be in the presence of Yuan Tze. The first time I met him I knew I had met my teacher and recognized I was in the presence of an authentic Qigong master. The energy in his presence is palpable and immediately transformative. My life has changed immeasurably since meeting Yuan Tze and I am forever in his debt". Kim Knight, Yuan Gong teacher and health coach
DOWNLOAD THE WORKSHOP FLYER HERE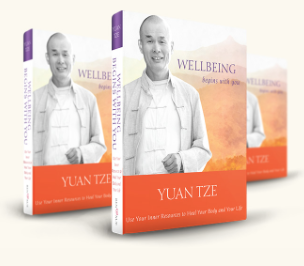 Benefits of Qi Gong / Yuan Gong
Qigong has been practised for centuries in China. On a physical level the easy-to-learn exercises are used to prevent illness, maintain health and prolong longevity. On a metaphysical level Qigong is practised to transform one's consciousness in order to reach self-realization and wisdom.
In 2012, after a lifetime of practice with many Qigong masters, Yuan Tze launched his signature Qigong technique called 'Yuan Gong'. Practicing Yuan Gong helps to increase mental clarity, improves internal strength and stability, and helps us understand the patterns of thought that inadvertently support illness and negative emotions. Peer-reviewed research on Qigong reports benefits to very specific aspects of health as well, including anxiety, blood pressure, immune function and even bone density.
Rapid and impressive changes in health can occur with a Yuan Gong practice, but the more common healing scenario is a very noticeable increase in wellbeing and a gradual alleviation of symptoms. After a recent two-week Yuan Gong retreat, 82% of 65 participants reported experiencing "obvious positive changes in symptoms of health issues".

Read more about Yuan Gong here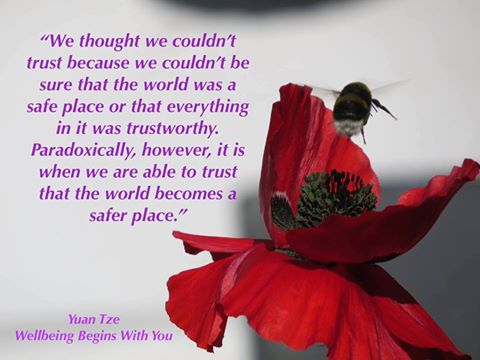 Workshop Overview
During this weekend you will experience a mix of theory, practice and healing.
Lectures: theory of consciousness and patterns
In this workshop, Yuan Tze would like to help people:
. learn how to cultivate key qualities of trust, openness, love, gratitude and true respect both internally and externally.
. create a better life by adopting internal approaches that enable us to deal effectively with personal challenges from an emotional, mental, behavioral and interpersonal perspective.
. move beyond practices which focus on the physical level to deeper, more comprehensive methods designed to fully unify the body, consciousness and self to generate tangible dramatic changes.
. find tools to discern a clear path for self-development and to contribute in a positive way to progress in society.
Practical: Hands-on Qigong Practice
Learn and practice Yuan Gong: a system of safe, effective still and movement-based methods that expand consciousness as well as build and strengthen the vital energies which represent the basic foundation of our health and well-being.
It is a very effective tool for self-healing.
Basic Yuan Gong exercises will be taught and practiced, for the participants to experience Qigong and the initial effects of it.
Healing sessions
Healing will be taking place throughout the two days in every activity, with a powerful qifield created by Yuan Tze that helps facilitate your learning, practicing and healing.
Furthermore, there will be a dedicated group healing each day. Many people have experienced the immense power of these group healings. They are a great opportunity to improve your health and mental clarity.
Time for Q&A
Yuan Tze will spend time answering participants' questions concerning any of the above.
DOWNLOAD THE WORKSHOP FLYER HERE
Listen to Yuan Tze
Watch a video of Yuan Tze here
Useful Links
CONTACT
Join the Ren Xue community on Facebook:
https://www.facebook.com/groups/501201423394373/
For all queries please contact the organizer Carmen Dolz at rxengland@gmail.com
"The purpose of Yuan Gong practice is to better align human life with its governing laws. When we follow the laws of life, we can be healthy. The more profoundly we follow the laws, the healthier we get."
-- Yuan Tze
CANCELLATION POLICY

There will be a cancellation fee of £20; the rest of the payment will be refunded a few days after the event.
Organiser of Expand your mind. Heal your body. Change your life. Weekend Workshop.