Description
We all know blockchain technology powers Bitcoin and other cryptocurrencies, but its applications move far beyond just finance...
We'll start with a general overview across several industry fields where blockchain is already being applied, discuss a particular case where simplicity leads to complexity (and vice versa). The three main considerations for blockchain use will follow.
Then, you'll hear Trackback story. Their vision was to create a fully transparent end to end traceability solution, so anyone, anywhere can see the life cycle and provenance of the food they're eating, the garment they're wearing, or the pharmaceuticals they're consuming. TrackBack allows businesses & producers to build applications on top of our core technology stack which creates transparency like never before. You'll see a live demo of how this works!
And finally, we'll shed the light on how decentralised mobility marketplaces will solve the problem of disconnected and inefficient transport in cities. Our investee project Iomob is building a platform for transit operators, bus and rail companies, auto manufacturers and others, to address this problem. We'll also learn how Centrality's in-house technologies can support this urban mobility use case.
Our speakers


Dr. Joshua Bodyfelt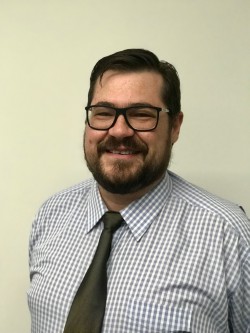 In 2009, Dr. Joshua Bodyfelt earned his PhD from Wesleyan University. He continued in academics for two postdoctoral positions and then an offer of Research Officer from Massey University relocated him to New Zealand. At the beginning of 2018, he migrated from academics into his current role as Innovation & Research Manager at Centrality. He is currently studying network consensus protocols and is keen to apply deep learning to network security.


Semanie Cato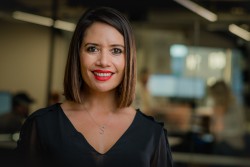 Semanie is Head of Business Development at TrackBack. After working across Supply Chain, Logistics & FMCG (Fast moving consumer goods) for 20+ years, it became clear that Blockchain was a game changer, and had the potential to revolutionise the industry. Semanie will use her extensive Supply Chain and Logistics experience and her passion for technology and business development to build quality partnerships, focused on creating blockchained supply chain eco-systems.
Phil Williams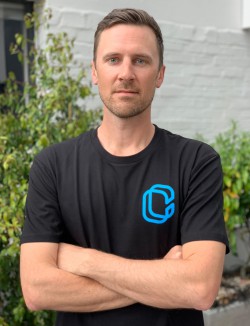 Phil Williams is a technology strategist at Centrality, one of the world's leading blockchain venture studios. Phil leads Centrality's open MaaS initative, creating a mobility ecosystem based on blockchain. In addition to mobility, Phil holds wide-ranging technology expertise in the fields of finance, blockchain and healthcare.

5:30 pm - Open for food and drinks.
6:00 pm - A journey through this emerging technology use cases, followed by Q&A