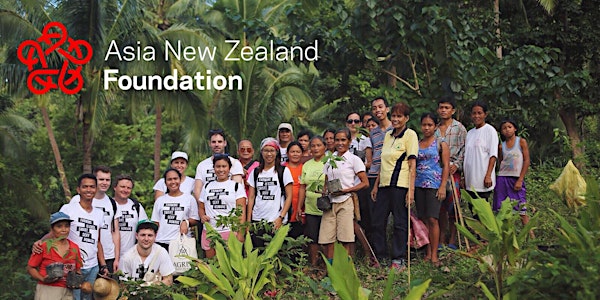 Farming for the future: Social entrepreneurship in Southeast Asia
Location
Enterprise Precinct and Innovation Campus
76/106 Manchester Street
Christchurch, Canterbury 8011
New Zealand
Description
Have you considered expanding your existing social enterprise in Southeast Asia, or starting a social enterprise in the region, but are not sure how to go about it? Have you considered working with social enterprises in Indonesia, Malaysia, Singapore, Thailand, Philippines, or Myanmar, but feel like you don't have the connections or understanding to be successful?
Join us for this practical workshop on the day-to-day realities of running social enterprises in Southeast Asia, particularly in the agri-sector. This workshop is a satellite event of the Social Enterprise World Forum (SEWF2017).
Hosted by the Asia New Zealand Foundation, this event will give participants an opportunity to dive head-first into a few of Southeast Asia's leading social enterprises. During the two hour session, participants will rotate through small group discussions with experienced social enterpreneuers, discussing real challenges, and learning about the unique realities of operating in dynamic Southeast Asian economies. Discussions will range from getting to know your customers and accurately measuring impact, through to operating in an environment heavily affected by climate change.
During the workshop, you'll also have the opportunity to network with Southeast Asian entrepeneurs from award-winning organisations including Rags2Riches, Angels of Impact, Project TRY, Javara, Fingertalk, Proximity Designs, AGREA, Messy Bessy and Local Alike, as well as fellow participants interested in working in the region.
To ensure participants have an in-depth experience, we have capped attendence at 50—so make sure you sign up quick! Attendence is free, but first-in, first-served basis.
The social entreprenuers running this event are in New Zealand as part of the ASEAN Young Business Leaders Initiative, a programme managed by the Asia New Zealand Foundation on behalf of the New Zealand government.