Description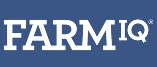 You are invited to a free user workshop in Gisborne to get some timely tips for working with FarmIQ.
This is available for anyone involved in a farm business that is subscribing to FarmIQ and would like to know more.
FarmIQ's Training and Support team is hosting this session.
Agenda includes:*
Staff, contractors & 3rd party users

Tracking and analysing your vital statistics

Topics of your choice - bring along any questions
You may also wish to bring along your mobile phone and indicator box if you use them with FarmIQ.
* The agenda is very flexible and depends on what the attendees want
Morning tea provided.