Film Subtitling Symposium (Annual Lecture of the New Zealand Centre for Literary Translation and Short Film Screenings)

Wednesday, 8 May 2019 from 5:00 pm to 8:00 pm (NZST)
Event Details
The Future of Film and Video Localisation
"Without translation, we would be living in provinces bordering on silence" said the writer George Steiner.  In a globalized world increasingly dominated by video, the art and technology of subtitling has become the most dynamic area of literary translation. 
We are delighted to have Professor Jorge Diaz-Cintas, the world's expert on audio-visual translation and accessibility, in Wellington on Wednesday 8th May, to give a free public lecture.  Prof Diaz-Cintas will speak about the linguistic, cultural and technical challenges underscoring subtitling and dubbing as forms of multimodal communication and inter-semiotic translation.
The NZCLT lecture will be followed by the screening of two short subtitled films written, directed and produced by Chinese graduates from the VUW Miramar Creative Centre Master of Fine Arts, Miya Wang ("The Other Side of the World") and Huanhuan Zhang ("How to Break Out of Prison"). 
This free symposium is part of the 2019 NZCLT Annual Lecture, and can be attended as two events (public lecture at 5:00, and drinks and film screening at 6:00pm).
Indicative schedule is as follows:  
5:00-6:00 New Zealand Centre for Literary Translation (NZCLT) Annual Lecture Prof. Jorge Diaz-Cintas
6:00-6:30 drinks & nibbles
6:30-7:30 Kiwi-Chinese short film screenings
7:30-8:00 Panel discussion with Prof Diaz-Cintas and filmmakers 
For more information, please check: https://www.victoria.ac.nz/slc/about/events/nzclt-the-future-of-film-and-video-localisation
This public lecture is hosted by the New Zealand Centre for Literary Translation

Sponsored by Embassy of Spain, Confucius Institute at Victoria University of Wellington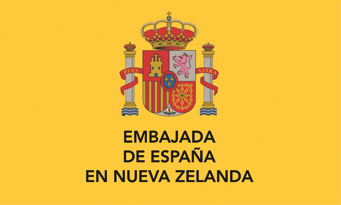 When & Where

City Gallery Wellington | Te Whare Toi
Te Ngākau Civic Square
101 Wakefield Street
Wellington
New Zealand

Wednesday, 8 May 2019 from 5:00 pm to 8:00 pm (NZST)
Add to my calendar