Finding Venus - Waipa Style

Saturday, 31 March 2018 from 8:30 am to 8:00 pm (NZDT)
Event Details
A free Feminine Body Postive Festival brought to you by the Waipa Creative Communities Grants and Every Body is a Treasure Charitable Trust.
Who is it for:
Women who want their daughters, neices, and grand children to have a better relationship with their bodies than they did growing up.

Mothers and Daughters

Aunties, and Grans

Women who want to develop a more compassionate relationship with their body.
What is it:
A morning body positive workshop that uses art, writing, and meditative movement to help develop a greater level of compassion and appreciation with our bodies. 

For those that are feeling brave, an evening event. Cover your torso with golden clay and feature in Mandi's award winning art exhibition (shot of your torso only, you will remain anonymous).

A two day exhibition of Mandi Lynn's Everybody is a Treasure Award Winning Exhibition.
 Schedule of Events
Saturday the 31st of March - Morning Body Positive Workshop
(Open to 100 women)
Sponsored by Waipa's Creative Community Grant
All who identify as female are welcome
0830 Registration
0900am
The Finding Venus Body Positive Philosophy Presented by Mandi Lynn
The Drama Queens - The Legend of Coat Hanger Head and Iron Face (A Body Positive Parody)
10:30
We start an artistic gratitude adventure traveling from our head down to our toes.
Head
A Braiding Guru to teach how to create interesting Boho Braids (does not need to be this over the top :)  )

Someone to teach head massage or facilitate a hair brushing station (participants will be massaging each others heads or brushing each others hair).

Makeup tutorial for makeup that suits different ages of women
Heart 1130
Body Shame vs Body Treasuring an art and weaving workshop (Mandi Lynn)
Shared Lunch 12pm
Back and Belly 1pm
Yoga moves to strengthen your back

Belly dance intro
Pelvis and Legs 2pm
Foot Massage Station

Intro to Burlesque
4pm - 8/9pm
Induction into the Luscious Order of Golden Shield Maidens
(Open to first 30 women to register)
The Luscious Order of Golden Shield Maidens consists of women who have been brave enough to bare their chest, guild up and stand in front of Mandi's camera to become part of Mandi Lynn's Every Body is a Treasure Photographic Exhibition.  They are sworn to treat their body with compassion and to help others to learn to do the same.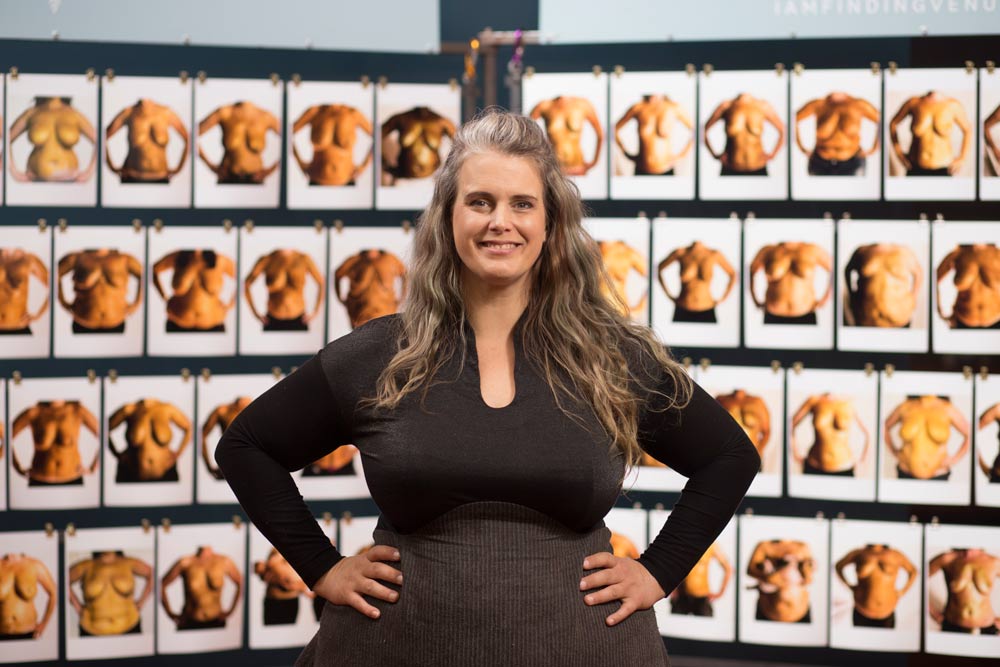 Each day we see 400-600 Photoshopped images of the genetic 1-5% of women.  The other 95% of women are essentially invisible in the mainstream media.  Mandi's exhibition is giving Kiwi women the opportunity to stand up and (golden up) to show that they are treasured, valuable, and worth honouring as well.
The images are anonymous so even the school principal could participate if she wanted to.
You just need to be over 18 and identify as female.
You will be lead on an exercise that helps you to identify lingering body shame issues and help you to pull them out and replace them with a body treasuring mindset.
If you choose you can be part of the making of the Finding Venus Movie a Kiwi Body Positive Film Directed by Mandi and funded by the New Zealand Film Commission. You do not need to be part of the movie to participate in the photoshoot.  We have methods of keeping the filming part of the event separate.  But those who wish are welcome to be part of making history in New Zealand.
What People have been saying about the Day
Here are some responses from some of the women who have participated so far:
"What an amazing ride yesterday ❤️❤️❤️ It was moving, emotional, scary, confronting, hilariously funny and some serious healing went on. Beliefs I'd held on to since I was a kid, regarding my body and the way my disability makes me look is out the f***ing winnnnndowwww!!! " Jen
Thinking f**k it, if my doing this makes even 1 girl tell the haters where to go then the nerves and worry were totally worth it.After my shoot, once I was no longer golden I felt like I had an electric current running through me. I was buzzing and also still nervous about what others might say once I told them. But nobody could take away the joy I felt at knowing I had been a part of something huge. Something that I hope can change how society views 'normal'.-Tash
"For this project, we put on our Gold armour and stood up for ourselves, our body's and the minds of our niece's, daughters, granddaughters, sisters, Mothers and friends. I want to thank Mandi Lynn for her courage and creativity that made this possible. For how she made us feel amazing, and beautiful, no matter our waist line or cup size. She made us all feel like treasures. I am proud to be a golden shield maiden!" Brielle
"You are charging the lives of every women you photograph. I saw tears and smiles but your love and positivity shone like a beacon. Thank you from the bottom of my heart." Anna
"You and your fine team provided a superbly nurturing, strong and safe space for all. Our 'uncovering' revealed such exquisite beauty, courage, and the real power of vulnerabilities shared" - Melinda
"Today I moved my ass out of my comfort zone and covered my bare self with golden clay in a room of women of different sizes, ages and ethnicities and I have never been more comfortable in my life. " Alice
"I am here, Gilded, Authentic, beloved and free" Cindy
"p.s I was expecting to dislike my picture - no matter how positive I was feeling but I dont, in fact I love it - I look at it and think s**t yeah what a babe! that b*tch be killin it! i keep going back to the fb page and your instagram every time im doubting myself and it helps. Really feeling the strength of the golden sheildmaiden title its pretty frickin special I hope this helps others as it has me :)" Alice
"I found that doing this project made me more confident about my body, it made me embrace myself and actually made me feel sexier! Haha it's definitely a nice change to feeling ick and frumpy and has gotten me into action to start properly caring for my body." Charlotte
When & Where

Pirongia Memorial Hall
1 Franklin Street
Pirongia, Waipa
New Zealand

Saturday, 31 March 2018 from 8:30 am to 8:00 pm (NZDT)
Add to my calendar
Organiser
Mandi Lynn is New Zealand's Creative Photographer of the Year but really she is a Mojo Artist.  She works with women to help them learn to get past their blocks to showcase their inner beauty and creative genius.