About this Event
Hosts: Gregor & Lynne
Gregor and Lynne are in their first season 50/50 sharemilking 130 Jersey cows at Bull Creek Road Farm, and they couldn't be more excited to share their new farm with the public at Open Gates this year. Both from Scotland, Gregor first came to New Zealand on an OE nearly ten years ago and it would be fair to say the country really got under his skin. He made a second trip back here four years after returning home to Scotland, and then decided to quit his job and make the move permanent. After starting work on a Southland dairy farm, he then became an Area Manager for Fonterra - a role he still holds. Gregor also convinced his now wife Lynne to make the move, and along with being a Seasonal Meat Inspector in the local freezing works, Lynne manages the farm full time.
When the opportunity came up to sharemilk at Bull Creek Road Farm, it gave the couple the opportunity to put their years of planning into action. Gregor and Lynne have both gained Honours degrees in Agriculture from Universities in Scotland and are enjoying putting them to use in all aspects of their jobs. At Open Gates, you'll have a chance to meet them, their cows and get an insight into their daily life. There will be milking demonstrations, calf feeding and tours of the farm on offer. So, bring a picnic and make a day of it at Open Gates in Dunedin this year.
For more information please visit www.opengates.co.nz.

Our Environmental Initiatives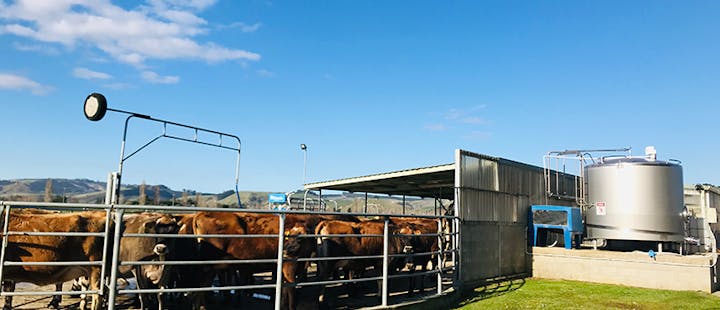 Check out the fun from last year!