Description
Are you a food professional based in or travelling to Auckland? Then this is the FREE event for you.
Hear from industry experts discussing options to help satisfy your complaince needs from getting your product upscaled (Food Innovation Network), creating your food label (Zubi), combating food fraud and the technologies to fight against it (Eurofins Technologies) or help with shelf life testing/product development/instrumentation (Formula Foods/FF Instrumentation).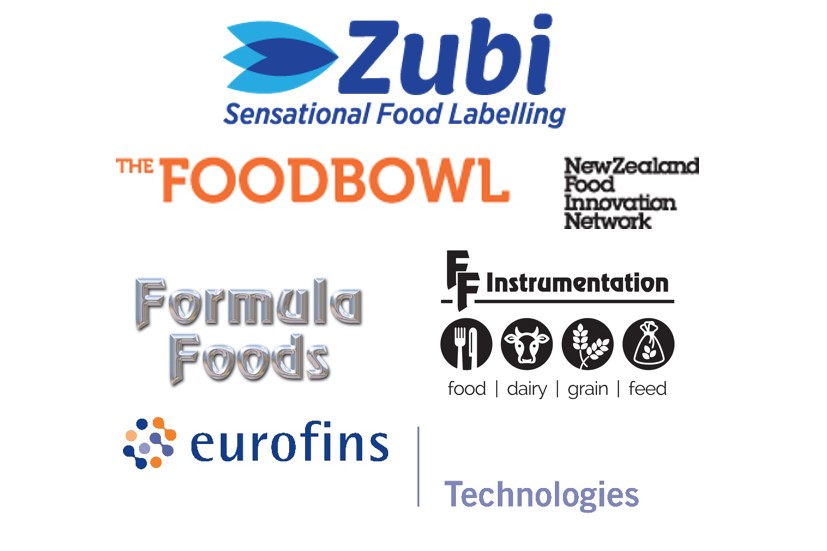 Rough timeline of the event:
6:00 - Arrival / Registration and Networking
6:30 - Formula Foods/FF Instrumentation - help with shelf life testing, food flavours and quality control instrumentation solutions
6:45 - Zubi Talk - Streamline your food compliance information management and create your product's label with ease. Avoid the stress and risk of making mistakes.
7:00 - New Zealand Food Innovation Network - will outline how they help companies innovate and commercialise - along with some of their latest news and projects
7:15 - Eurofins Technologies- Food Fraud and example of technologies availabe to prevent against it.
7:30 - 8:30 - Networking Drinks and Canapes
Learn more about the hosting companies:
Zubi - In essence, Zubi is an online food label calculator and a place to hold details about your food products. It's a sensational way to manage your label compliance information, and to create perfect labelling reports or black and white labels you can download or print - directly from the internet.
Eurofins Technologies - part of the global Eurofins network, is a fast-growing, global provider of diagnostic test kits and lab consumables in the fields of bioanalytical testing for the food, feed, environmental, biopharma, and clinical industries. We offer a broad range of product test kits for Pathogens, Allergens, Viruses, GMOs, Mycotoxins, Veterinary Drugs Residues, Animal Species and Water testing. With our suite of product and service solutions, we guarantee that your testing will be fast, reliable, and cost effective.
Formula Foods have been pioneers in offering Shelf Life testing and product development services as well as NZ made Flavours. FF Instrumentation - are NZ's leading providers of specialist instrumentation for measuring and extending product shelf life, including a strong focus on analytical instrumentation and process monitoring equipment for the food / dairy manufacturing sector.
FoodBowl - The New Zealand Food Innovation Network (NZFIN) is an accessible, national network of science and technology resources created to support the growth and development of New Zealand food & beverage business of all sizes. In Auckland, The FoodBowl provides facilities and the expertise needed to develop new products and process from idea to commercial success.