Location
Howick and Pakuranga Netball Centre
451 Pakuranga Road
Auckland, Auckland 2010
New Zealand
Powerhoop arrived in New Zealand over 9 years ago and has taken the nation by storm. Come and try it out and see what all the fuss is about
About this event
This workout has changed MANY lives for the better since Amy McAuley brought Powerhoop to New Zealand over 9 years ago in 2013. The Powerhoop workout incorporates dance , pilates, yoga, aerobic and stretching exercises based on sound fitness principles. MOST of all, it is FUN! Because it is FUN, people cannot get enough and of course the physical transformations speak for themselves but it also really has dramatically improved people's mental health.
This exciting workshop will give you the opportunity to come along and learn the basic principles of Powerhooping in a fun and supportive environment. Forget everything you learnt about hula hooping, this is completely different.
During our time together, you will
Learn the correct Powerhoop technique
Understand how regular Powerhooping improves your physical and mental wellbeing
See for yourself that co ordination is not necessary and that it is way easier than you may have thought
Laugh! We do a lot of that and it is very good for us!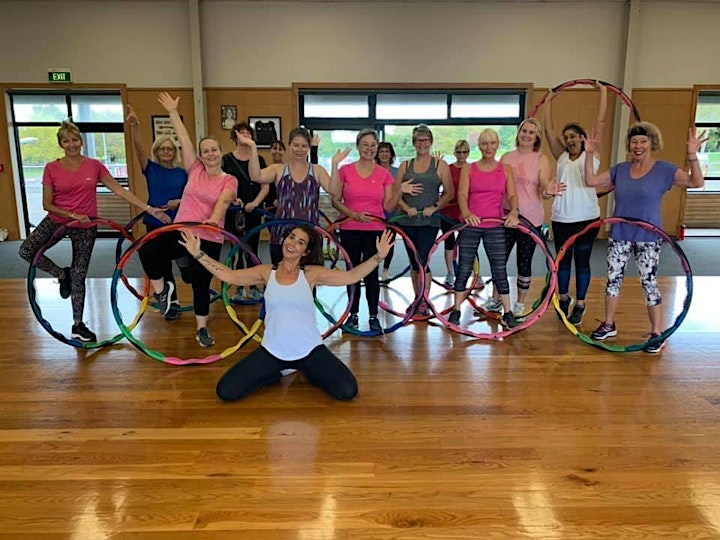 The Powerhoop workout is for ALL AGES, ALL SHAPES AND SIZES AND ALL LEVELS OF FITNESS
If you have been looking to join an all inclusive, supportive, fun group of humans who love to have fun whilst having fun. So what are you waiting for? You have nothing to lose. It is FREE and FUN! AND INSPIRING !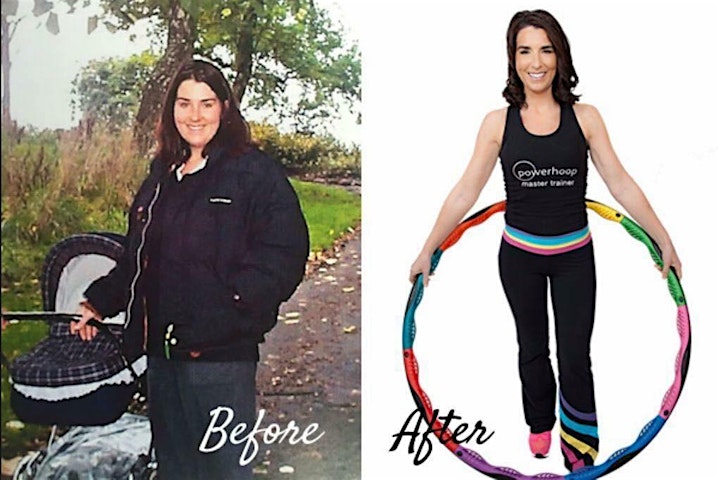 Before I discovered Powerhooping, I really did not love exercise. I was out of shape, low in confidence and had a terrible relationship with myself and food.
By finding this way of moving, helped me not only transform my physical body but also my mental health.
Amy McAuley - Founder PowerhoopNZ