Description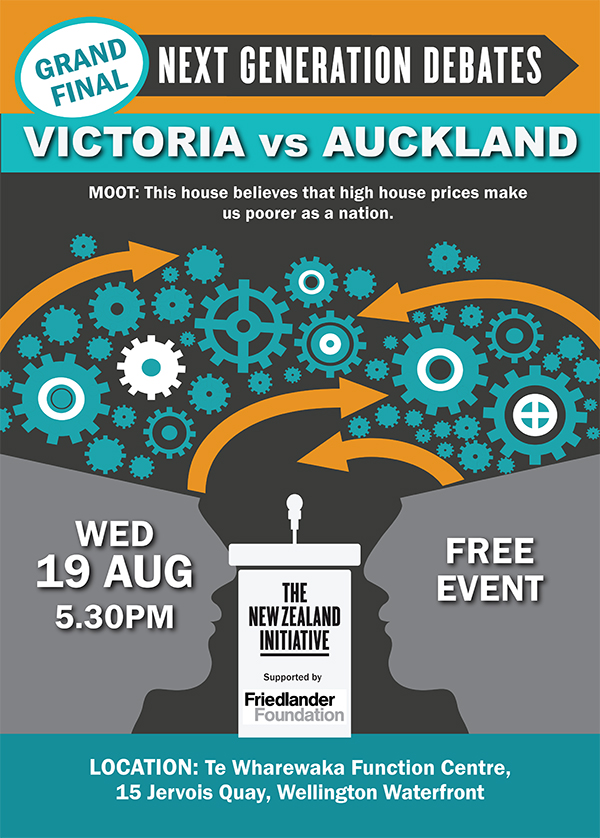 The top debaters from Otago, Canterbury, Wellington, and Auckland universities face off over a range of moots during two weeks of debates in Wellington and Auckland. Come along and listen to Victoria University battle it out against University of Auckland at the grand-final.

Wednesday, 19 August 2015
5.30pm - 6.00pm Arrival
6.00pm - 7.00pm Debate and Q&A with panellists
7.00pm - 8.00pm Drinks and nibbles

Panellists:
Phil Twyford, MP, Labour Party Housing Spokesperson
Andrew King, Executive Officer, New Zealand Property Investors Federation
Moot: "This house believes that high house prices make us poorer as a nation."

Location:
Te Wharewaka Function Centre
Makaro Room, Ground Floor
15 Jervois Quay
Wellington Waterfront