Location
Heritage Hotel Queenstown
91 Fernhill Road
Queenstown, Otago 9300
New Zealand
Sales Have Ended
Ticket sales have ended
Ticket sales are now closed. Please contact us if you have any queries at events@fsc.org.nz or 09 802 15322.
You are invited to join us on Tuesday 14 June 2022 in Queenstown for our Future Ready Advice Summit.
About this event
Welcome to Future Ready 2022
We are excited to extend an invitation to the Future Ready Advice Summit on 14 June 2022 in beautiful Queenstown at the Heritage Hotel. This Summit follows the successful online event in February this year, and gives us a much-needed opportunity to reconnect and learn, while supporting Kiwi tourism. By attending, you will:
Hear directly from our regulatory partners and key decision makers
Get the latest advice on thriving under a financial advice provider license
Hear from experts and focus on the future and developing professional advice practice
Join our Advice Masterclass focused on future proofing the business model of the future
Network with peers and hear from industry leaders
Speak to suppliers for practical help and support through the changes
Contribute towards your Code Standard 9 competence requirements
We work with key players behind the regulatory change and peers within the advice community to deliver the unmissable program. The content will be future-focused, relevant, reliable and will best prepare you for the financial services landscape in 2022 and beyond.
Both streaming and in-person tickets are now available for purchase. In-person numbers are limited, so we encourage you to register quickly to avoid disappointment. You can also reserve accommodation with a special event discount rate for the Heritage Hotel using the discount code FSC22.
We look forward to seeing you in Queenstown this June.
The FSC Events Team
__________________________________________________________________________________________________________________
An Unmissable Programme*
The FSC are working with key players behind the regulatory change and peers within the advice community to deliver the programme. The content will be future focused, relevant, reliable and will best prepare you for the financial services landscape in 2022 and beyond.
You are invited to learn, share and network with your peers at this summit, built specifically for the professional advice community.
SESSION 1: The Future of the Financial Services
Gain insights on the future of our industry on a global level, how the pandemic has changed the industry and outwitting, outlasting and outplaying in the sector.
These fast TED-style talks feature Clayton Coplestone, Director of Heathcote Investment Partners, Tony Stephens, owner of Business Health and Sam Tremethick, AIA. A fireside panel chat with Q&A opportunities will follow.
SESSION 2: Impacts and Opportunities with NZ Income Insurance Scheme
The Government, Business New Zealand and the New Zealand Council of Trade Unions are proposing a new way of better protecting workers and the economy: a New Zealand Income Insurance scheme (NZIIS).
Richard Klipin, CEO of the Financial Services Council, leads a discussion around the impacts and opportunities for consumers surrounding the proposed New Zealand Income Insurance Scheme (NZIIS) and recent consultation by the Ministry of Business, Innovation and Employment.
SESSION 3: It Starts With Action
It Starts With Action is an industry-led campaign to improve the financial wellbeing of our wāhine and supports Te Ara Ahunga Ora Retirement Commission's National Strategy that aims to make impactful change in growing women's financial confidence and wellbeing.
Through engaging conversations and tangible actions, our goal is to collectively contribute to a positive shift in the confidence and wellbeing of wāhine around the country.
Join us in taking meaningful action. This session introduces the campaign and how you can get involved to spread the word and and support.
SESSION 4: Meet the Professionals
Your choice of two sessions to get up close with some of the leading lights of the NZ financial services sector including experts from business fields to help develop your financial advice practice. Such sessions include:
Boards, governance and codes with Henry Lynch, Faraday & Company
Anatomy of a deal with Russell Hutchinson, Chatswood Consulting
Client and customer wellbeing with Kayleigh Woodings, Blue Mercury Leadership
Building business health with Tony Stephens, Business Health Australia
Business branding with James McKay Williams, Shotover Media
Digital marketing with James Perry, Shotover Media
SESSION 5: In conversation with the Regulator
John Botica (Director of Market Engagement and Acting Director of Regulation at the FMA) and Michael Hewes (Head of Financial Advice at the FMA) will update the Advice Summit attendees on the latest Financial Markets Authority activities, FSLAA and licensing.
SESSION 6: Masterclass 2022 – Future Proofing your Business - Business Strategy, Governance, Pricing and CVPs (Client Value Propositions)
Led by Henry Lynch, Co-Founder and Director of Faraday & Company who specialise in purpose-built, high performance professional advisory boards for emerging, small and mid-market enterprises. Henry is a professional Advisory Board Chair, non-executive Director, Chartered Member of IoD, a Fellow of Governance New Zealand and an experienced CEO. This practical workshop-style masterclass will help you to improve your business in governance, strategy and customer value propositions. The session will provide practical examples, tips, process templates and will reiterate what it really means to run an adviser business.
SESSION 7: Advice Summit Networking Function
A chance to have a chat, reconnect and close out the day. Join us for drinks and nibbles, meet with your peers, network and enjoy the gorgeous views of Lake Wakatipu. 
*Summit programme and speakers subject to change.
__________________________________________________________________________________________________________________
Tickets and Registration
Tickets are $150 + GST + Eventbrite booking fees
Groups of 5 receive a discount of 10% - use promocode SAVE10
We will be streaming this event and digital passes are available for $50.
Tickets are non-refundable but transferable to another person by updating the ticket details in your Eventbrite account.
__________________________________________________________________________________________________________________
Sponsorship
We have a range of sponsorship opportunities available for Future Ready Advice Summit Queenstown. We have had fantastic support over the past years, thanks to our amazing network. We welcome back our valued sponsors and invite you to join us again in 2022.
Thank you to sponsors who have already taken up this opportunity. If you have any queries, or would be interested in sponsorship opportunities please contact us events@fsc.org.nz.
__________________________________________________________________________________________________________________
Accommodation
We have negotiated and block booked rooms at the lovely Heritage Hotel Queenstown, 91 Fernhill Avenue. We know there is a wide range of accommodation available in Queenstown, and we would like to encourage FSC members to stay at the Heritage Hotel as it's a better experience for all when we're all together. Please don't delay in booking your spot and accommodation with promo code FSC22. Book Heritage Hotel accommodation here.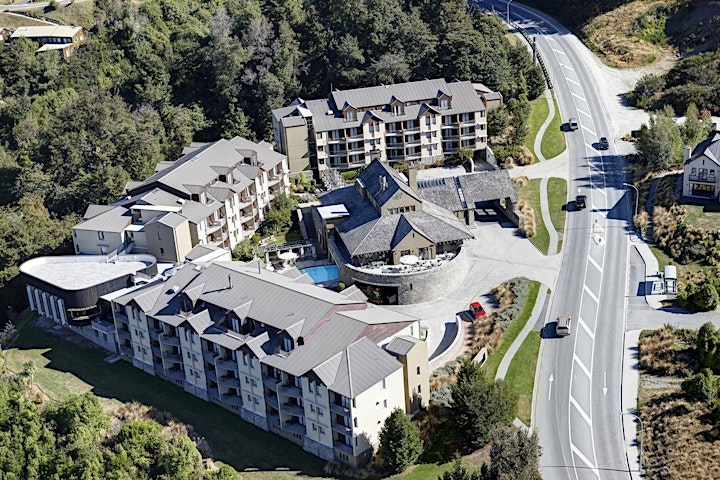 __________________________________________________________________________________________________________________
Terms and Conditions
Covid19 has made event planning especially difficult, as you'll already be aware, with the disruption to in person events nationwide. Naturally your safety is our primary concern and we follow:
All government advice
Ministry of Health guidelines
All venue rules
All traffic light system advice
We are also aware companies have rules on their staff's travel, meetings and events and we respect those too.
The FSC team will stay close to the Covid19 guidelines as they evolve and keep in touch with any changes that may affect our events and participation. Currently we are following the Orange Traffic Light Guidelines for Events.
Please read the event terms and conditions here.
__________________________________________________________________________________________________________________
Activities
On Eventbrite when you book your ticket we ask if you are interested in staying and playing on Wednesday 15 June, and the activities you'd like to take part in. Please advise your interest in:
Golf
Wine Tour
Arrowtown visit
Skyline
Other suggestions? Email us on: events@fsc.org.nz
Based on demand and numbers we will put a program together.