Multiple Dates
Gaia (Earth) Education Philosophy - A Journey Back to the Future
A FREE event to hear an inspiring vision about a Nature/Earth/Gaia education philosophy and experience "childcare like never seen before"
About this event
Repeat sessions by popular demand from over 200 attendees at the "2021 International Earth Day" presentation in April
Join us again as we honour the first day of "Matariki" (NZ's own nature-based and culturally inspired New Year) on Saturday19th June
Matariki is a time to reflect on the past and celebrate new beginnings - perfect for the title of our talk "Journey Back to the Future"
Hear the story of the new Nature/Earth inspired Gaia (Earth) Education Philosophy that has been presented around the world in 2018 and 2019 - at international conferences in Europe, Sweden, China, USA, Australia and in NZ schools, ECE centres and featured by NZ Ministry of Education and TV3 in NZ.
Witness a vision unfold - that has been driving the Chrysalis Family of ECE centres for the last decade.
See our latest creation - a forest preschool revealed right here in our very own backyard in Hill Park, Manurewa.
Register for any talk - repeating all day on Saturday 19th June starting at 10am, 11:30am, 2pm & 3:30pm.
Strictly limited seating, tea/coffee/light refreshments provided, children also welcome. Book your free ticket(s) now.
Some background reading...
Feedback received in April from parents, teachers, and community leaders...
"Mindblowing - Inspiring - Visionary"
"Eye-opening and very inspiring"
"Such a beautiful presentation"
"Absolutely loved listening to your talk. The event was magic"
"Thank you for inspiring us with your vision"
"Exciting - a wonderful presentation"
"Thank you for returning hope in education for me"
"So many take-aways from your talk"
"So inspirational and what we need NOW in ECE"
"Amazing presentation, very thought provoking"
"What an amazing vision that is very aspirational and important to current global circumstances"
"I am in love with your centre and your vision"
"Vision is definately next level - feel so inspired"
"Loved everything that was presented, Would love to attend more events from you"
"More than I imagined - very inspiring talk"
"I don't think the superlatives actually do justice to the vision and passion you continue to show"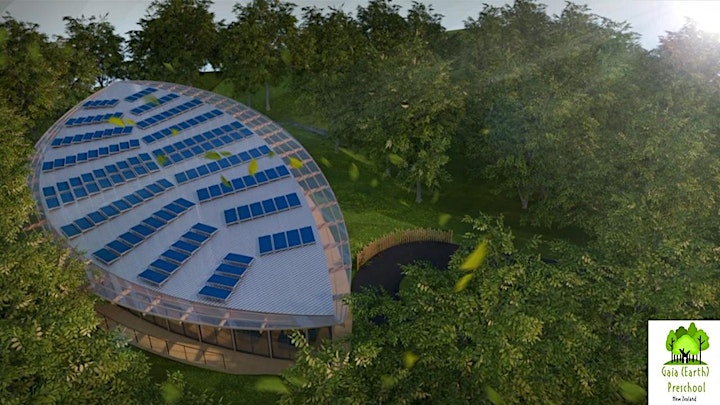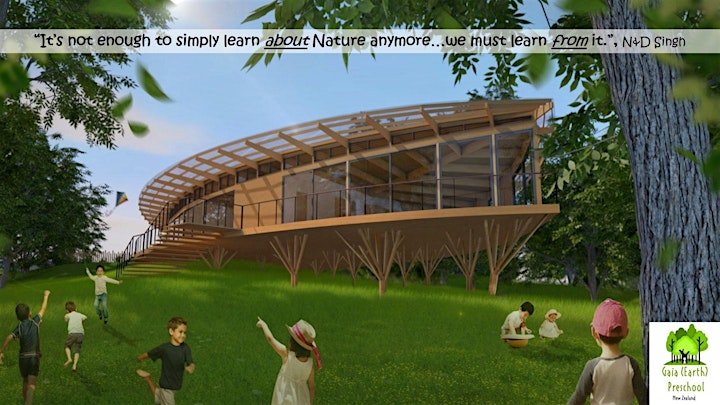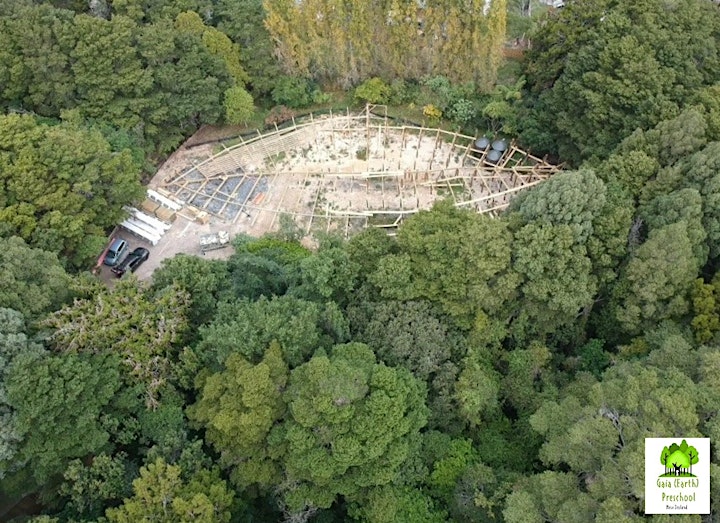 Organiser of Gaia (Earth) Education Philosophy - A Journey Back to the Future