Description
A highly focused event that brings together THREE EXPERTS in:
Accounting, Tax and Auditing

Negotiation in Sales

Emotional Intelligence and Work Psychology
In this two hour workshop you will learn:
Direction, Negotiation and Leadership
Decision making for purposeful direction

Negotiation for improved sales

Emotional Intelligence for highly effective and enjoyable leadership
1. Strategic Planning for Smarter Decision Making
How to design a strategic plan beginning with the desired-end and working backward to the current status

How our strategic planning involves the kind of decisions that may safetly lead to a substantially different organisational structure, or major changes and consequently to your desired results
What you will take away from this seminar for immediate use
An example of a dynamic one page Strategic Plan which act as a guide map to ensure the business is on course for success.




Presenter: Chris Lynch, Chartered Accountant, Lynch Phibbs Ltd.
2. Value Based Selling
Top 10 must do's

Essential ingredients to create value

Overcoming objections
How skilled are you and your people at:
Establishing what is of value to your clients?

Presenting the value of your product/services

Presenting the value of your products/services specific to that client?
What you will take away from this seminar for immediate use
Three essentials to create Value in a way that builds trust in your brand.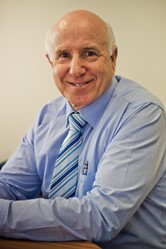 Presenter: Brian Taylor, Senior Consultant Business Development, Lynch Phibbs Ltd.
3. Emotional Intelligence for Highly Effective and

R

ewarding

Leadership

How to restore energy and regain rationality in any challenging situation

How to influence others and create a supportive environment that is more productive, with lower staff-turn, leading to an improved net profit

What is the link between emotions, thoughts and personal core value
This presentation demonstrates the link between:
emotions

thoughts

personal core values
What you will take away from this seminar for immediate use
Awareness of a specific attitude (THE attitude) that can help you, as a leader, shift from being unnecessarily and unjustifiably stuck with energy draining 'expensive emotions' at work and in life to empowering and inspiring actions for self and others.
Presenter: Camelia Petrus, PGDip I/O Psychology, Senior Consultant, Lynch Phibbs Ltd.
WHO IS THIS FOR
Business Owners

Directors

Managers

Executives