Location
Rutherford Hotel - Trafalgar Square, Nelson 7010
Trafalgar Square
Nelson, 7010
New Zealand
"Getting to the Point" - Needle guidance techniques, tips and tricks. Come join us in Nelson to refine your practice of ultrasound guide
About this event
THIS EVENT HAS NOW SOLD OUT - to be waitlisted for this/or repeats of this event please email romy@emugs.org with your request.
"Getting to the Point" - Needle guidance techniques, tips and tricks.
Come join the EMUGs NZ team in Nelson to refine your practice of ultrasound guided needling procedures and challenge yourself with a range of clinical applications at this Procedural POCUS Workshop on the sunny South Island.
Date: Friday 28th May 2021
Location: Rutherford Hotel, Trafalgar Square, Nelson, New Zealand
Outline:
9:00 AM Arrival & Registration
9:30 AM Introduction to EMUGs
9:45 AM In-plane and out-of-plane scanning techniques
10:30 AM Scanning session 1 - peripheral IV access - in and out-of-plane demos and scanning stations
12:30 PM Lunch
1:00 PM Scanning session 2 - including nerve blocks, foreign body and pleural aspiration/drainage stations
3:00 PM Afternoon Tea
4:30 PM Close
6:30 PM Social Dinner - Hopgood's & Co. A fun and interactive social dinner for anyone with POCUS on their mind. 284 Trafalgar Street Nelson. (Purchase a dinner ticket as an add-on to your registration.)
This event, Getting to the Point – Needle Guidance Techniques, Tips & Tricks is approved for 7 ACEM CPD hours for the 2021 ACEM CPD year commencing 1 July 2020.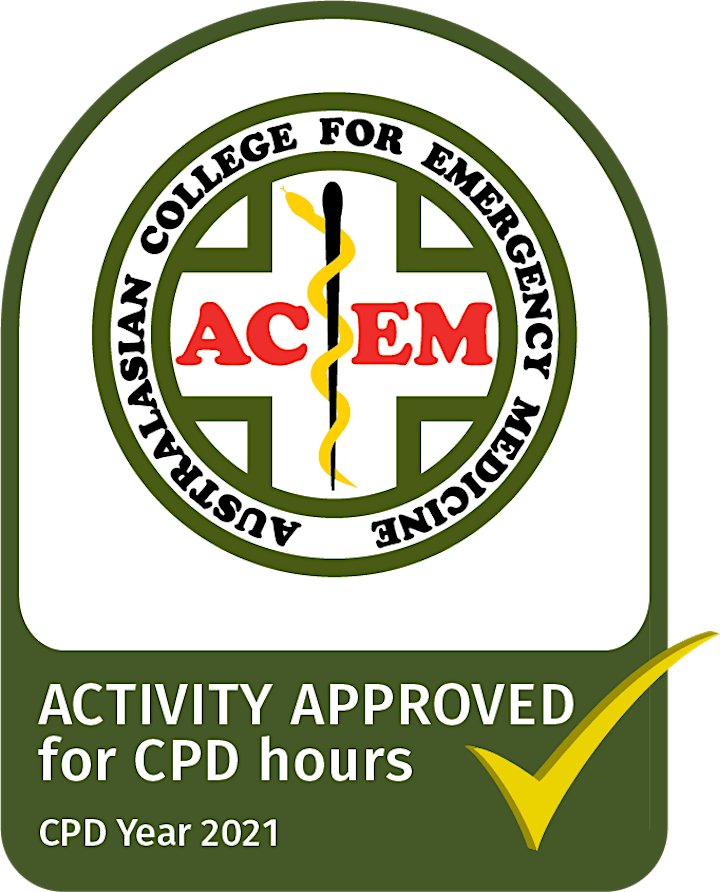 MEET & GREET
EMUGs events are a fantastic networking opportunity and include an opportunity for you to meet other POCUS enthusiasts in a friendly and casual networking environment.
TICKET PRICING POLICY
EMUGs is a small not for profit organisation funded by ticket sales and the support of our sponsors.
EMUGs events offer a multi level ticket price structure to make POCUS education and community initiatives accessible for our whole community.
Full price ticket purchases make it possible for us to provide subsidised ticket options.
We make affordable ticket options available for some groups within our community; including Sonographers, Registrars, Medical Students and doctors in developing countries.
We aim to ensure ticket prices reflect the value of our events.
If you feel that you do not fit into any of the advertised ticket categories for a particular event, or are unable to afford the ticket price, please get in touch with us.
As EMUGs is a not for profit organisation we also provide the opportunity to make an optional tax deductible donation to EMUGs during the ticket purchase process.
Thank you for your support.
COVID POLICY
Postponements and Refunds
In the event that this event needs to be postponed due to COVID-19, your ticket will automatically be carried over until the future date.
If you are unable to attend the new date for other reasons, our standard refund policy applies - Full refunds available up to 7 days before the event start date.
We will also refund your ticket if the event is not postponed but you are no longer able to attend due to changed COVID restrictions or border rules.
Keeping You Safe
We make every effort to ensure our events are COVID-safe and adhere to each venue's specific density requirements.
Please follow local government rules and directives to help keep yourselves and others safe.
If you have any symptoms of respiratory illness or other symptoms associated with COVID-19 or you have been in contact with a confirmed case of COVID-19, please do not attend this event.
FAQs
How can I contact the organiser with any questions?
Email romy@emugs.org with any questions.
What is the refund policy?
Attendees can receive full refunds up to 7 days before the event start date.
Will I get an attendance certificate?
Certificates will be emailed after the event.
SPONSORS
This event has been made possible by our fantastic sponsors: