About this Event
GOING GLOBAL: MARINE PROTECTION AROUND THE WORLD
In our seventh webinar, we will hear about the experiences of international leaders in marine protection.
They will discuss leading some of the most significant conservation initiatives, including rezoning of the Great Barrier Reef Marine Park and conservation of the Great Sea Reef in Fiji.
Don't miss this opportunity to see an international view of marine protected areas. How is Aotearoa doing in comparison?
SEMINAR HOST: Elisabeth Easther
WEBINAR SPEAKERS:
Dr Leanne Fernandes, Assistant Director, Marine Park Policy, Great Barrier Reef Marine Park Authority, Australia
Alfred Relifo, Programme Manager, Fiji Great Sea Reef Programme
John Tanzer, Oceans Leader, WWF International
This webinar will be hosted on Zoom. You do not need a Zoom account to view.
SPACES ARE LIMITED. Make sure you register to secure your place.
Once registered, logon instructions and link to the webinar will be sent in an Eventbrite email just prior to the event.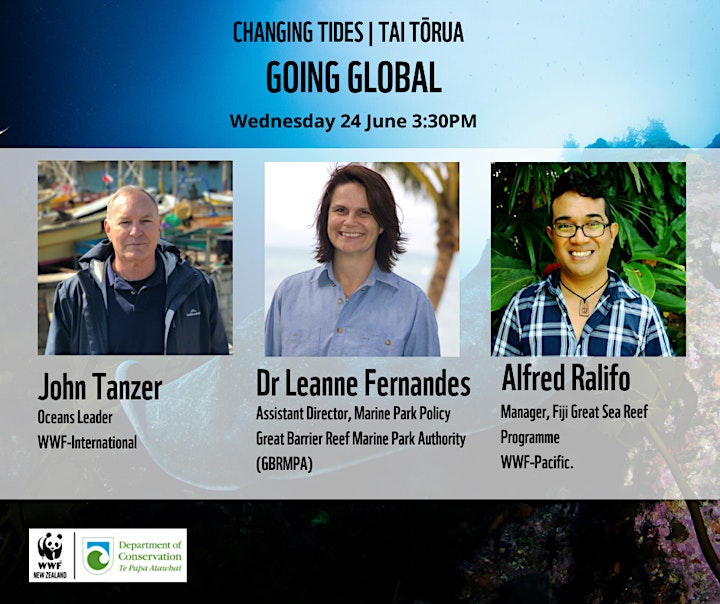 Made possible by support from the Pew Bertarelli Ocean Legacy Project and DOC's Biodiversity 2018 Programme.