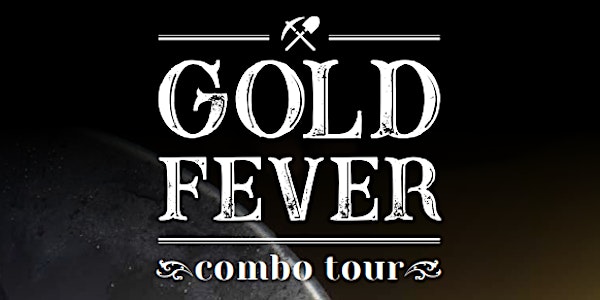 Multiple Dates
Gold Fever! Dual Tour of Thames School of Mines and The Goldmine Experience
Travel back to the rich Gold Mining days of Thames with dual entry across two of Thames's most significant heritage attractions.
About this event
Journey into the depths of Thames mining history with Gold Fever!
Begin your journey by following in the footsteps of the intrepid pioneers who discovered and extracted the gold that made Thames world famous at Thames School of Mines. Marvel at the largest Mineralogical Museum in Australasia, then lose yourself fossicking through a treasure trove in the Rock Shop.
Then, feel the harsh reality of mining underground and witness the ingenuity and power of a working stamper battery from this bygone time. Delve deep into the Golden Crown mine- at one point one of the richest mines in the world.

Organizer of Gold Fever! Dual Tour of Thames School of Mines and The Goldmine Experience
Thames School of Mines is proudly cared for by Heritage New Zealand Pouhere Taonga.
Located in Thames, Coromandel we offer guided tours of the school of mines.
Step into the school to get a vivid sense of how practical science and technology was taught in our pioneering past. You'll see authentic period equipment and classic gold rush machinery, classrooms, labs, microscopes and maps of the gold fields, a model of a whole stamper battery system and an actual small-scale stamper battery, mining documents and historic photos. The original furnace room, where gold was laboriously extracted and then assayed, is well worth a look.