Description
This annual event holds an important place in the University calendar. Each year it attracts a large and enthusiastic group of alumni and former staff who have a strong connection to their University and to the people who played such a big part in their lives as students and in their work, often over many years.
We hope you take this opportunity to reminisce with old friends, make new ones, be entertained and informed and experience this year's wonderful new venue.
EXTRA! EXTRA! READ ALL ABOUT IT!
From fake news to clickbait, news media across the globe have found themselves being badmouthed.
US President Donald Trump has described news media as the "enemy of American people" and, internationally, media are the least trusted institution. Join us to explore the impact media have on the world and how democracy could be in danger if the fourth estate is consigned to history.
GUEST SPEAKER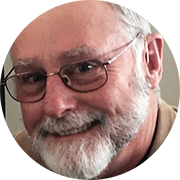 Dr Gavin Ellis is a weekly media commentator on Radio New Zealand and has a career in journalism extending more than 50 years. A former editor-in-chief of the New Zealand Herald, he has lectured in both politics and media studies at the University of Auckland.
Event details
Please note the change of venue from previous years - this year's event is at The Cordis Hotel, 83 Symonds St, Grafton.