Join us to the summit of Mt Pirongia return in one day! This is a HARD hike so you need to be reasonably fit already :)
About this event
Welcome to 2022!
Have you #gottogetout on a hard hike, and burn off some calories from Christmas?
To come on this hike, you will have already done a number of hikes with Got To Get Out (or on your own) and are pretty fit as this is a hard 'there and back' day.
Take a look at the last time we did it here: https://fb.watch/asERNv8oGy/
Got To Get Out group founder Robert Bruce (NZOIA bush trained guide, Peak Outdoors first aid trained, New Zealander of the Year semi-finalist) is guiding this hike, and providing transport.
6am - meet outside Archie Cafe Ponsonby
6:15am - Departure to track start by bus (yes, we can collect you from Bombay around 7am, please message to discuss a Southern Motorway pickup)
approx 8:30 - Arrival at Corcoran Road Carpark
845am - Start the hike
4pm-5pm - Finish hike and drive back to Auckland (big day!)
8:30pm ish Back in Auckland for drop off in Ponsonby
The track starts from Corcoran Road, climbs to Ruapane then traverses an undulating ridge on uneven ground before passing Tirohanga Bluff, a pinnacle of hard lava signifying its volcanic origins. The track then descends and climbs before reaching the Pirongia summit. On a clear day look for Mt Taranaki and Mt Ruapehu in the distance.
NOTE: This is a tough day and track only for people that have got previous experience of hiking and a good level fitness.
Read more about the track here: https://www.doc.govt.nz/parks-and-recreation/places-to-go/waikato/places/pirongia-forest-park/things-to-do/pirongia-summit-via-mahaukura-and-tirohanga-tracks/
The rules:
- You need to have done several hikes before: Photo proof may be requested if you haven't joined us before :)
- Good quality boots or grippy footwear essential, these will be checked pre-departure. Ankle support / warmth / grip needed,
- Good quality backpack and gear (light weight gear recommended)
- Essential is your own emergency blanket, whistle, food, torch (cheap from most stores).
- PLB a good idea though Rob has his,
- Your own food (+ something small to share). Think about snacks + lunch
Extra:
- You should be self-sustaining, have your own gear and know how to use it,
- It's a good idea to have your own map, checked weather.
- Sorry not dog friendly
- Adults only: over 18
Rob your guide will have;
- emergency comms
- first aid and training, including some emergency food
- maps
- vehicle to and from (bus) and all driving
- concession to be legally hiking on this land
- emergency training
- Great chat, stories of Nepal, and maybe some inspiration!
Your fee covers;
- transport to and from track,
- trip hosting / guiding / driving
- concession to DOC or regional parks (owners of land)
- Hike One Give One (we will take out a kid in need another day)
- Support of Got To Get Out.
So then, who's #gottogetout?
JOIN US!
Organiser of Got To Get Out Mt Pirongia Hike
Got To Get Out is a social enterprise adventure group on a mission to get people active and outdoors. We say, you've #gottogetout!
Join us at www.facebook.com/gottogetout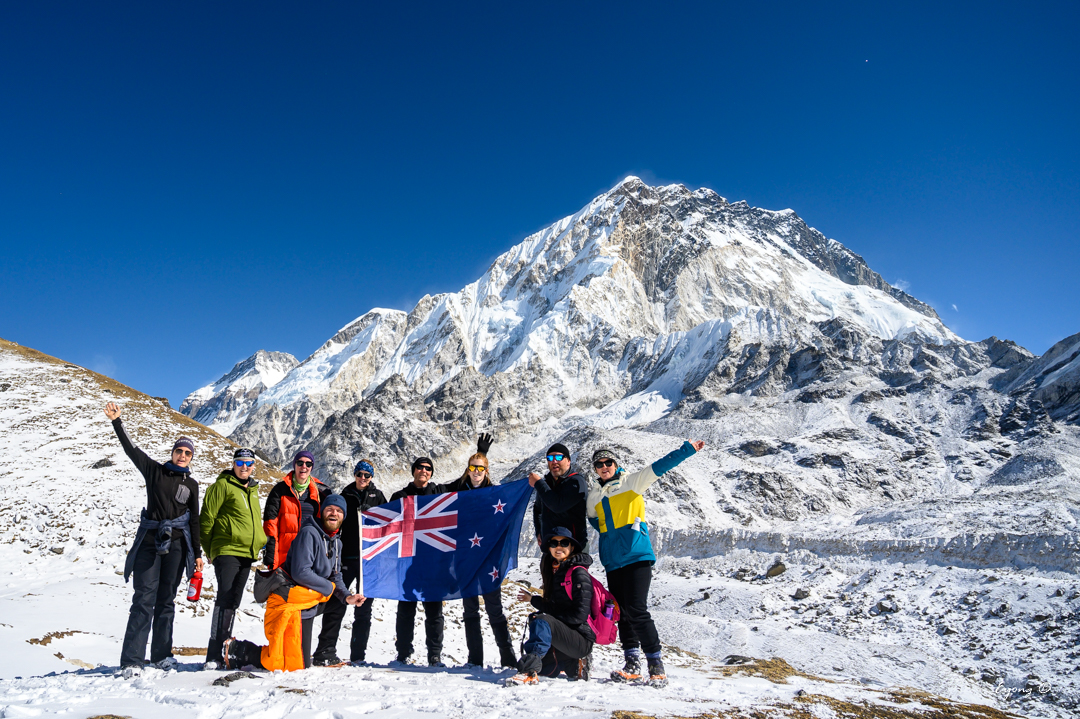 Note for ticket holders: most of our information and more frequent uploads are at www.facebook.com/gottogetout .
Our events are all posted at www.facebook.com/gottogetout/events 
We arrange amazing group trips all over NZ that include;
hiking
biking
kayaking
paddle boarding
surfing
and many others!
Our events also include socialising, such as "Got To Get Social" or inspirational workshops "Get Inspired".
Our mission is to strengthen communities, and bring people together through the 'great outdoors' for the improvement of their mental and physical health.
Join us? All of our information and more frequent uploads are at www.facebook.com/gottogetout