Join us for a weekend of hiking in the snow!
About this event
Have you #gottogetout this winter for some alpine hiking? Join us on one of these iconic New Zealand adventures!
You have the choice to either:
1. Hike the Tongariro Crossing; OR
2. Climb to the Mt Ruapehu crater lake
(both winter alpine conditions)
Both hikes will be guided by local experts Adrift Tongariro - Guided Outdoor Adventures, and hosted by Got To Get Out.
DETAILS
We will leave Friday evening, hike on Saturday and return back to Auckland Sunday (Sunday will also be a backup for the hike in case of bad weather Saturday).
Friday 23 July
4:45pm - Meet up outside Archie Café, Ponsonby
5pm - Departure in our bus
Approx. 11pm - Arrival Whakapapa on-mountain lodge
Saturday 24 July
7am - Crater Climb group meet guides and gear check in Whakapapa. T-crossing group meet up at Adrift Tongariro Base National Park.
5:30pm - Back in the lodge
7pm - Shared dinner
Sunday 25 July
9am - Wake up, breakfast and clean lodge
11am - Drive back to Auckland
Approx. 4pm - Arrival Auckland
(NOTE: Sunday is subject to change - it will be our backup day for hiking if weather is bad Saturday)
TONGARIRO CROSSING
This 19km trek is New Zealand's best day one-day walk. The track leads up to the saddle between Mt. Ngauruhoe and Mt. Tongariro. The landscape on Tongariro is peppered with different coloured and shaped craters that have been active at different periods, scoured volcanic rocks, mountain springs and brightly coloured emerald lakes.
The Tongariro Crossing in winter offers the opportunity to walk through the magnificent snow-covered landscape without the summer crowds.
Read more: https://www.adriftnz.co.nz/adrift-specials/tongariro-alpine-crossing-winter-special/
MT RUAPEHU CRATER LAKE
Full day Mt Ruapehu crater lake guided walk for those who like a manageable challenge. Mt. Ruapehu is the highest (2797m) of the three active andesitic volcanoes in the Tongariro National Park. The last eruption on Mt. Ruapehu was in 2007. Join us for lunch on top of the North Island highest volcano from where you can gaze down into the geothermal waters of Mt Ruapehu's crater lake. Please note this is not a track and is less stable walking than on the Tongariro Alpine Crossing.
The walk begins at the Whakapapa Ski area at the top of the Bruce Road on Mt. Ruapehu. There may be an option of taking a chairlift up to Knoll Ridge café. This option will depend on the group on the day and if the chairlifts are operating.
Read more: https://www.adriftnz.co.nz/adrift-specials/mt-ruapehu-crater-lake-winter-special/
ACCOMMODATION
You will be staying two nights in bunk beds in an epic on-mountain lodge in Whakapapa. The lodge has a fully equipped kitchen and separate showers and toilets for men/women. The cost for accommodation is included in the ticket price.
GEAR LIST
Included in price (provided by Adrift):
- Crampons
- Ice axe
- Helmet
You must bring:
- Lunch & snacks
- Water (3L)
- Personal medication
- Walking poles (if desired)
- Sunscreen
- Sunglasses
- Backpack (need to carry water, food, clothes, etc.)
- Hiking boots (over the ankle with a sturdy sole suitable for crampons)
- Warm socks
- Thermal longs
- Warm walking trousers
- 3 x warm top lawyers (merino, wool, polyprop, fleece, soft shell, puffer jacket are all good warm layers. Cotton is not suitable)
- Waterproof raincoat (ski jackets are ok)
- Warm beanie
- Warm gloves
- Buff
- Waterproof over-trousers
- A change of clothes for after the hike
All of these clothing and footwear items are available to rent at the Adrift Base if required.
NOTE: If you are hiking Tongariro Crossing you will be starting from Adrift Base Saturday morning and can rent your gear then. If you are doing the Crater Climb you will have to pre-arrange rental by sending an email to robert@gottogetout.com with what items you will require and what size.
* Boots must be over the ankle and have a stiff sole. If the sole of the boot folds easily and/or has mesh, then it isn't suitable for crampons. There should be a metal shaft in the sole of the boot which will provide the resistance the sole of the boot needs to keep the crampon.
For the lodge:
- Sleeping bag (mattresses are provided, so no need to bring a sleeping pad)
- Pillowcase
- Torch/headlamp
- Towel
- Food (2 x breakfast, lunch for the hike, 1 x dinner - potluck, snacks)
- Something to share with everyone!
We will do a potluck dinner on Saturday!
FITNESS
Although both adventures are classified as Intermediate-hard, no previous winter outdoor alpine experience is required. Reasonably good level of fitness is required. We will walk at a moderate pace due to limited daylight hours in order to reach key landmarks before dark.
CHECK-IN
Before arrival to the event please sign-in using our werewolf check-in:
www.gottogetout.com/check-in (Make sure whoever you list as your emergency contact, will have their phone on and be able to assist us in an emergency.)
CANCELLATIONS
Cancellations with at least 2 weeks notice will be 100% refunded. Cancellations with less then 2 weeks notice will not be refunded.
If you have questions or concerns about your fitness level, please contact robert@gottogetout.com.
You've #gottogetout!
Organiser of Got To Get Out #MustDoAdventure: Tongariro Crossing or Mt Ruapehu Climb
Got To Get Out is a social enterprise adventure group on a mission to get people active and outdoors. We say, you've #gottogetout!
Join us at www.facebook.com/gottogetout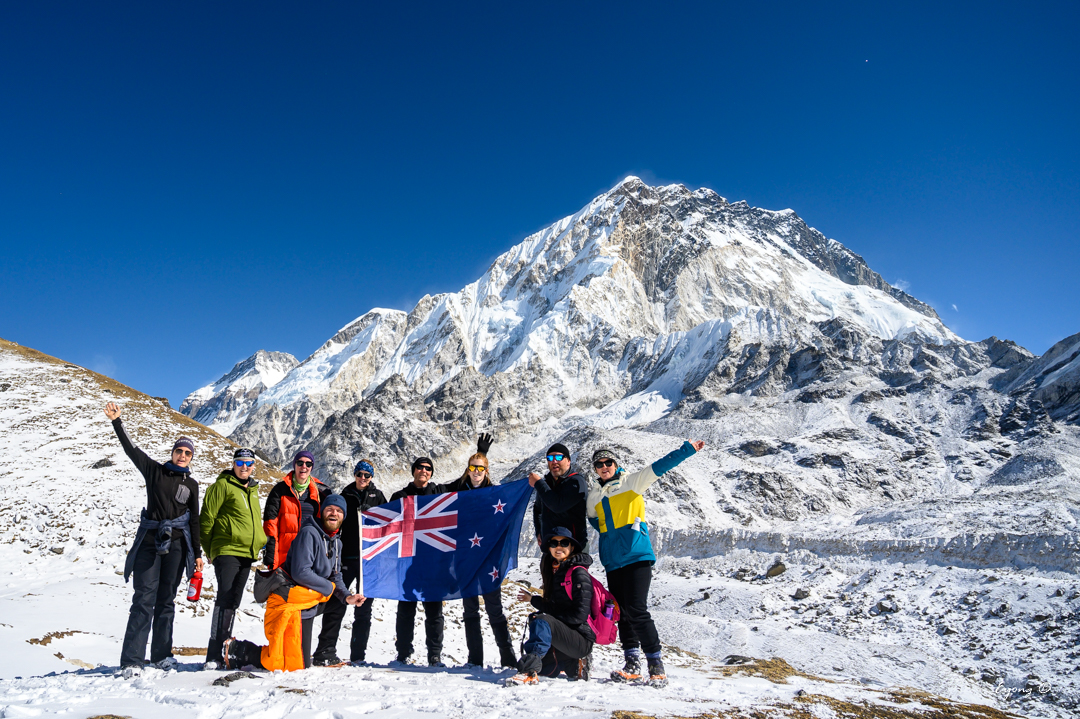 Note for ticket holders: most of our information and more frequent uploads are at www.facebook.com/gottogetout .
Our events are all posted at www.facebook.com/gottogetout/events 
We arrange amazing group trips all over NZ that include;
hiking
biking
kayaking
paddle boarding
surfing
and many others!
Our events also include socialising, such as "Got To Get Social" or inspirational workshops "Get Inspired".
Our mission is to strengthen communities, and bring people together through the 'great outdoors' for the improvement of their mental and physical health.
Join us? All of our information and more frequent uploads are at www.facebook.com/gottogetout