Choral Concert featuring music from Great Britain
About this event
2021 brings about the 5th anniversary for Inspirare! Back in 2016, we had a dream to create a semi-professional choir which would allow singers and audiences to experience music on a new, fresh, and innovative level in Wellington and beyond.
This season, we will be presenting two concerts focused on regions of music. Our first programme will highlight music from Great Britain, dating back from Thomas Tallis in the 16th century to Paul Mealor, William Mathias, and Jonathan Willcocks of the 21st century. The concert will be held at St. Andrews on the Terrace (30 The Terrace) where we sang our first concert in 2016.
The newly refurbished Croft organ will be featured as most pieces will be accompanied by Heather Easting on the organ, as well as the seating will be turned around so the audience can see the organ and choir in the gallery, where the majority of the concert will take place. Heather will also play two organ solos allowing us to further highlight this outstanding instrument.
This is a don't miss event: not only for the fantastic choral repertoire from Great Britain, but also this refurbished organ being utilised in a grand manner.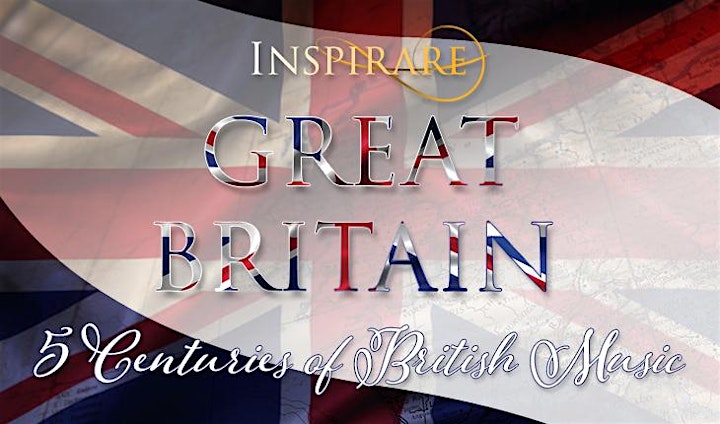 Organiser of Great Britain: 500 Years of Choral Music
Inspirare, Wellington's professional choir, began in July 2016, and has made its mark on the choral scene in Wellington. The singers of Inspirare come from varied backgrounds, while working as singers, voice teachers, public servants, educators, arts organisations, and corporations, while striving for high quality performances of fresh and innovative repertoire.
Mark Stamper is the artistic director and founder of Inspirare. He moved to Wellington in 2015 and quickly found a place as a conductor in the Wellington region. His work has become widely known and his choirs have developed a high level of artistry, as well as creating a vibrant and energetic choral sound. Their use of varied and diverse choral repertoire allows their performances to be challenging and engaging. Mark's choirs include the Wellington College Chorale, Queen Margaret College Chorale, SYLO ("Sing Your Lungs Out"), Wellinton Young Voices, Wellington Youth Choir, and Inspirare.

2019 will prove to be a very exciting season for Inspirare, so please check out our NEW website to see all the changes in our structure and musical offerings throughout the year!

Visit our website: www.Inspirare.co.nz for updates!